"I think my favorite aspect of online gaming is that it is great for disabled gamers." – Chris Younkin, DUG Panelist and Gamer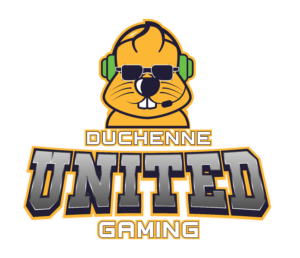 Duchenne United Gaming (DUG) is a Duchenne muscular dystrophy disease awareness initiative brought to you by PTC Therapeutics and CureDuchenne. The October 10 DUG Champion Competition will feature Chris Younkin and four other gamers with Duchenne (James Wood, Hawken Miller, Wil Cook and Adrien Quintero) competing in a Rocket League tournament via the online gaming platform Twitch. As panelists, these young men were also integral to the development and planning of this global rare disease event.
"I think my favorite aspect of online gaming is that it is great for disabled gamers," says Chris. "Online gaming is also fun due to the fact you can meet and play with others that have the same disability."
Chris can connect with friends remotely, through his PC, and join in fun activities that equalize any given gamer's level of physical ability, while enabling fun gameplay that's powered by the mind. Gaming helps his teambuilding skills and challenges him to think strategically.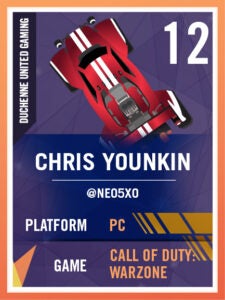 "It also makes me better at listening and paying attention to others," Chris explains.
Just because Chris lives with Duchenne, does not mean he doesn't have the kinds of thoughts and desires as other people his age: "It is really sad to see people judge a book by its cover," he says about the assumption that people with disabilities can't or don't want to play fun games with others.
If DUG and other rare disease awareness initiatives achieve their goals, Chris hopes city planners will pay attention to the needs of people with disabilities and make accessibility more prevalent in the real world. In the meantime, there's always digital gaming!
For information about the DUG Champion Competition, please visit CureDuchenne.org.