This year's World Duchenne Awareness Day, our proud employees worldwide united in their efforts to mark this significant day with various disease awareness and educational activities.
With the focus on 'Adult Life & Duchenne' we had a chance to engage and collaborate with a number of young men and adults living with Duchenne to better understand their needs, perceptions and their hopes for the future.  Many interesting discussions and activities took place virtually across various channels, reaching global audiences. Here are a few highlights from across the PTC globe: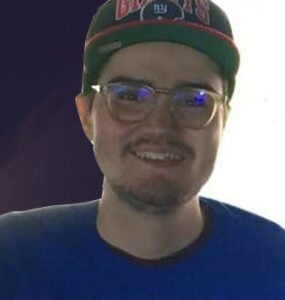 We caught up with Max, an inspiring young man from the United States living with Duchenne. Max joined us for an #AdultingWithMax discussion on Twitter sharing his views on career, travelling, dating, social life and more. This live, one-hour event raised a number of great conversations and insights into life with Duchenne, with participants from all over the world engaging in the conversation and asking questions. We thank Max for sharing his experiences.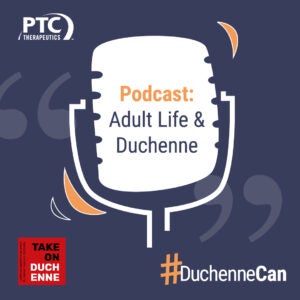 We also had the chance to speak to some remarkable young men living with Duchenne from across Europe who, by following their interests, have developed exciting lives and careers.
Björn Jönsson from Sweden, Guðjón Reykdal Óskarsson from Iceland and Benni Over from German talked to us about their interests, passions and life in general. Their stories are true testaments that people with DuchenneCan have exciting and fulfilling lives. Listen to the podcast here, in English.
World Duchenne Day was also celebrated in several Latin American countries where PTC is present. All campaigns realized in this large region were carried out by local Duchenne patient associations and sponsored by PTC.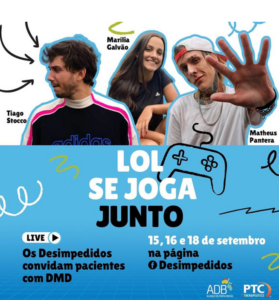 In Brazil, the "Esse menino sou eu" (This boy is me) campaign brought stories from teenagers with Duchenne who shared their experiences in the middle of a Lol match on social media.
In the Andean Region (Colombia, Peru, and Ecuador), the Duchenne Squadron went out into the streets to spread awareness about the disease in a positive and lively way.
The team from the Southern Cone region gave visibility to DMD by setting up an installation in the main square of the city of Buenos Aires, Argentina, with red balloons and the distribution of flyers about the red flags of the disease.
Mexico also developed a campaign that featured, among other things, the comic based on patients' stories.
We are pleased that even during this year's COVID-19 restrictions we were able to unite virtually to raise our voices and celebrate the achievements and advances in Duchenne but also to discuss and highlight the challenges still to come. We are committed to supporting the future progress through partnerships with community and PTC programs globally.