Grants & Donations
STRIVE™ Winners
The application window for the 2023 STRIVE Awards is now closed.

The STRIVE for DMD awards recipients are exceptional organizations committed to supporting people affected by Duchenne. In recognition of their novel and innovative solutions to the unmet needs of the Duchenne community, the groups were awarded grants to enable them to deliver projects to benefit those affected by Duchenne. The details for each of the organizations and their projects are listed below. Please join us in congratulating them and their tireless contributions.
2023 Recipients
Blue Angels (Adapted Sports Association)
Blue Angels (adapted sports association) is a civil, non-profit, parasports association, whose purpose is the management and promotion of adapted sports. Blue Angels was founded in 2019 by a group of friends who aimed to promote an improvement in the quality of life of people with disabilities, promoting high performance training in adapted sports. The association is located in the city of Rio Claro, in the interior of the state of São Paulo – Brazil, and currently offers the modalities of wheelchair soccer (Power Soccer), bocce, swimming and athletics.
Blue Angels vision fosters social inclusion of people with disabilities through adapted sports activities. With the STRIVE grant, Blue Angels will expand its Power Soccer program, a type of soccer practiced by people who have any kind of motor limitation and use wheelchairs. The organization will hire professionals to assist with the program, increase the number of players and acquire additional equipment needed for the sport.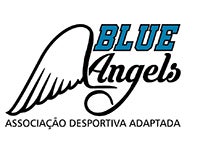 Save Our Sons Duchenne Foundation (SOSDF) 
Save Our Sons Duchenne Foundation was founded in 2008 and is the peak body for those living with Duchenne and Becker muscular dystrophy in Australia. The organization's vision is to find a cure for Duchenne and Becker muscular dystrophy whilst actively working to ensure enhanced quality of life (including quality of educational opportunities) for those young people and their families affected by this condition.
As patients with Duchenne transition to adulthood and live independently, they are required to manage their health care. Save Our Sons Duchenne Foundation plans to develop a digital health app to help young men living with Duchenne in the states of Queensland and New South Wales, Australia, to be better prepared both physically and mentally; thereby reducing burdens for self, carers and the health system. The app will help them manage their health to continue to thrive in their communities.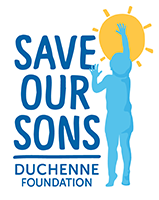 2022 Recipients
ACDM – Associacao Cearense de Distrofias Musculares
Founded in 2017, the Associacao Cearense de Distrofias Musculares (ACDM) provides people living with Duchenne in north and northeast Brazil and their families guidance and access to therapies.
Using the STRIVE grant, ACDM will be launching PROJECT FACILITATE, which aims to ensure students with Duchenne have their needs met while at school. Far too often, these students are left behind. This project will focus on promoting greater school inclusion, facilitating the formal learning process for students with Duchenne, and offering participating individuals greater autonomy and opportunities to develop academically and socially.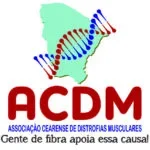 Action Duchenne
Action Duchenne is a charitable organization with a clear vision: a world where lives are no longer limited by Duchenne. An important aspect of their work is to support and empower people with Duchenne as they transition to adulthood.
With help from the STRIVE Award funding, Action Duchenne intends to offer six skills-based training courses to young members over the next two years, with topics ranging from
running a business to self-empowerment. These courses will be held both through online professional-led training, as well as through residential summer camps, and will equip attendees with new skills to become independent young adults.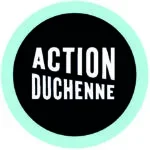 MDA Hellas – Muscular Dystrophy Association of Greece
MDA Hellas is a non-profit organization aiming to improve the quality of life of people with Neuromuscular Disorders (NMD) in Greece. Currently the organization aids in facilitating medical care for those with NMDs, offers psychological and social support, provides equipment and infrastructure to ease everyday routines, and raises public awareness through educational programs and events.
Research conducted by the organization found that following loss of ambulation, the impact of the conditions on sexuality and sex life is what troubles NMD patients the most. As improvements in care are enabling people with NMDs, and Duchenne in particular, to live longer, the importance of intimate relationships increases, but for many this feels unattainable. With the help of the STRIVE grant, MDA Hellas will produce and premiere a short film which focuses on sexuality and sex life with Duchenne. The film will be accessible to the global Duchenne community and will offer realistic and much-needed insight into a topic which has long been viewed as taboo.

Neuromuscular Disorders Association of Turkey/KASDER
A diagnosis of Duchenne muscular dystrophy may be accompanied with difficulties such as a limited social life, dependency on home care, and trouble accessing the same opportunities as able-bodied peers. These limitations, alongside the negative effects of the disease, have led to a notable negative impact on the psychological wellbeing of individuals with Duchenne.
Having first won the STRIVE grant in 2018, the Neuromuscular Disorders Association of Turkey (KASDER) set up an online psychological support system for Turkish-speaking individuals with Duchenne around the world. Since then, more than 500 support sessions have been run for 47 Duchenne patients and their relatives. Now KASDER plans to expand their offering to provide 50 people with weekly access to the service, conduct more than 1500 sessions annually, and train an additional 30 psychologists on how to best support individuals with Duchenne.

2021 Recipients
Associação Gaúcha de Distrofia Muscular (AGADIM) – Brazil
Founded in 1986 by parents and caregivers, Associação Gaúcha de Distrofia Muscular's (AGADIM) mission is to advocate for high-quality care for those living with Duchenne, foster independence and freedom whilst promoting patient wellbeing.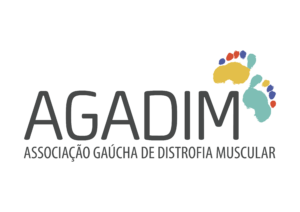 Associação Sul Catarinense de Amigos e Familiares de Portadores de Distrofias Musculares Progressivas (ASCADIM) – Brazil
ASCADIM (Associação Sul Catarinense de Familiares, Amigos e Portadores de Distrofias Musculares Progressivas) provides physical, psychological, and social care to people with muscular dystrophies in South Brazil. Through ASCADIM, those living with conditions like Duchenne can access free physical therapy, a crucial disease management service. ASCADIM is the only institution to provide this type of care in the region.

Pathfinders Neuromuscular Alliance – United Kingdom
Pathfinders Neuromuscular Alliance is a unique UK-based user-led non-profit that provides information, advice, and peer support to teenagers and adults with muscle-weakening conditions such as Duchenne. Pathfinders' mission is to improve access to healthcare, remove disabling social barriers and ensure that adults living with these conditions can live the lives they choose.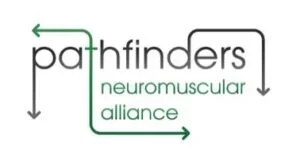 2020 Recipients
Cure Rare Disease – United States (Student Education and Life Science Immersion Program)
Cure Rare Disease, a patient organization based in Boston, U.S., recognizes the importance of exposing children at an early age to rare diseases and believes that by normalizing conversations about Duchenne in school settings, a greater sense of empathy and understanding between students is fostered. In turn, this helps individuals to become more cognizant of the unique emotional and social challenges their peers with Duchenne may be experiencing.
Cure Rare Disease have been using the funding from their 2020 STRIVE Award to run a student education and life science immersion program.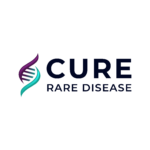 Association of Public Organizations of Parents of Children with Disabilities – Russia (Not Alone)
The Association of Public Organizations of Parents of Children with Disabilities, otherwise known as GAAORDI, is a network of 23 unique patient organizations in Russia, each of whom supports children with disabilities and their carers. The network includes the Sirius Foundation, which specifically supports the parents of children with neuromuscular diseases, such as Duchenne.
Winning the STRIVE Award has enabled GAOORDI to work in collaboration with the Sirius Foundation to deliver a comprehensive program, called 'Not Alone,' to Duchenne patients and their carers in the St Petersburg region of Russia.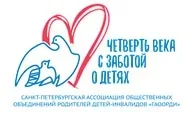 Healing Goodwill Foundation – Duchenne Hungary (You Are Not Alone Events)
The Healing Goodwill Foundation – Duchenne Hungary, established in 2002, recognizes that patients and their carers are often keen to speak to professionals with the right expertise and knowledge, but don't know where to turn. The Foundation acknowledges the importance of establishing a safe space where families can connect, share common experiences and draw support and strength from each other.
Funding from the 2020 STRIVE Award has been critical in enabling the Foundation to host a YANA away day as well as supporting their community throughout the pandemic with an array of online activities.

Asociación Distrofia Muscular – Argentina (Online Platform to Foster Relationships)
For over 30 years, the Asociación Distrofia Muscular (ADM) has aimed to improve the quality of life for Duchenne patients in Argentina. With funding from the STRIVE Award, ADM will develop an online platform for the Argentinian neuromuscular diseases community, particularly those with Duchenne and Becker muscular dystrophy. By building a platform that can be easily accessed though both a website and app, patients, families and health care providers can turn to the online community for support, advice, information and guidance.
The primary objective of the online platform will be to promote and foster relationships between those impacted by Duchenne.

2019 Recipients
Mucopolysaccharidosis Association of Rio Grande do Norte – Brazil (Music Therapy)
Music therapy can be a rehabilitative tool to promote emotional wellbeing in patients in many ways, such as boosting creativity, reducing loneliness and being a source of happiness. In patients with Duchenne, music therapy can also have physical benefits; it can provide a friendly and relaxed environment for patients to develop their motor skills and support improvements in speech.
The Mucopolysaccharidosis Association of Rio Grande do Norte (AMPS/RN) was established in Brazil in 2010 with the purpose of supporting patients with rare diseases. After receiving the STRIVE award in 2019, AMPS/RN has used the grant to support a professional in developing a range of music-based activities for patients with Duchenne, who are being treated at the Onofre Lopes University Hospital, Natal, Brazil.
Specifically, AMPS/RN held several meetings where Duchenne patients had the opportunity to share their likes and dislikes, enabling the professionals to help them find the musical instrument most suited to their needs. With music classes having now begun, patients, families and AMPS/RN alike are all looking forward to a musical year ahead.

Little Steps – Israel (Website Design Course for Patient Independence)
For patients with Duchenne, mobility becomes progressively limited over time. This can result in patients feeling isolated, as they spend a great deal of time at home and feel unable to participate in everyday tasks like going to work, which has a negative impact on their social and emotional wellbeing. Little Steps, a charity established in 2010 in Israel, wanted to address the desire of many adult Duchenne patients to progress with their education, establish a career, and gain the life skills that often come with employment.
With the STRIVE Award grant in 2019, Little Steps was able to pilot a website design training program for Duchenne patients and launch a campaign to raise awareness about the project in order to attract potential employers. At the end of last year, three Duchenne students enrolled in the program, where they received web design training that was tailored to their individual learning capabilities and skills. The pilot program was a success, with one student having completed the full course already and now on an internship scheme developing a website for a client.
In addition to the training course for adults, Little Steps noticed a growing interest in the course from teenage Duchenne patients. By offering the program to younger students, they are able to gain hands-on experience early, and this experience is pivotal in helping them to identify specific areas of web design interest and begin specializing in this very broad industry. Little Steps began running a remote website course for younger students in November 2019, with three teenagers currently participating. The remote classes allow multiple students to join the same lesson, providing the added benefit of greater social interaction with peers.
With ongoing outreach with Duchenne families in Israel and advertisement of the training course planned for March this year, Little Steps is confident that they can continue to support Duchenne patients in Israel in planning for their future.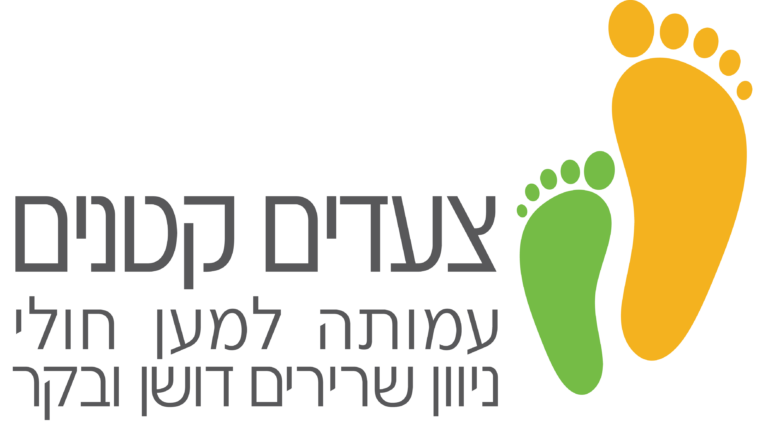 Muscular Dystrophy Association Macedonia (Together for a Better World for Duchenne Families)
With funding from the STRIVE Award, Muscular Dystrophy Association Macedonia (MDAM) was able to host their first knowledge exchange seminar in the city of Strumica in October 2019. The seminar focussed on therapeutic techniques, such as hydrotherapy, family-orientated talks, disease education sessions for healthcare professionals, and best practice sharing. Many participants took a basic course in hydrotherapy, and received a physiotherapist training certificate.
A total of ten Duchenne families attended the seminar, which provided a platform to share their experiences and learnings with each other. Evening entertainment also provided much-needed respite, giving families an opportunity to relax and get to know each other.
Families and healthcare professionals based in Macedonia, as well as Duchenne communities in the neighbouring countries of Serbia, Slovenia and Bulgaria also attended.
After a positive and impactful 2019, MDAM has been busy planning a series of activities for 2020, including the development of a website, which is expected to go live soon, and the translation of a global Duchenne family guide into Macedonian, also planned for later in the year.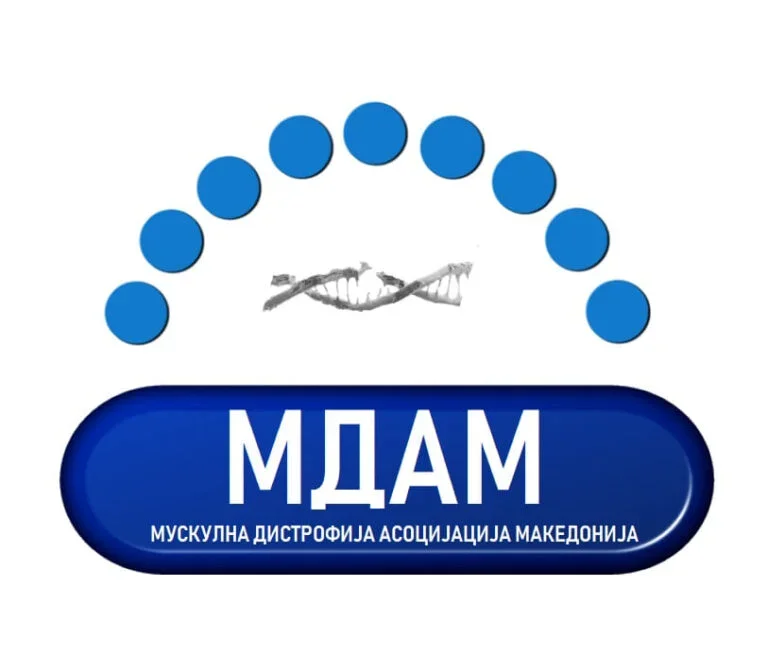 Enlace – Mexico (Innovative Treatment of Duchenne and Becker Patients in Northern Mexico)
Specialized medical care for patients with Duchenne and Becker muscular dystrophies is very limited in Northern Mexico. Even families who can afford treatment in public or private hospitals struggle to find comprehensive healthcare facilities with the expertise and specialized care required for patients with Duchenne and Becker.
ENLACE Distrofia Muscular Duchenne Becker was set up 20 years ago and is still the only organization in the northern states of Chihuahua and Nuevo Leon providing specialized medical care and emotional support to patients with Duchenne and Becker.
Funding from the STRIVE Award in 2019 has enabled ENLACE to purchase specialized equipment that they had not previously been able to afford, including diagnostic and monitoring equipment such as Holter recorders, a spirometer and a polysomnography machine. The equipment has given ENLACE the ability to support patients in the region, providing them with the multidisciplinary care they and their families require.
As a result of the funding, ENLACE has also been able to continue offering free medical consultations to patients and their families, with specialists in cardiology, neurology and pulmonology. An incredible 94 consultations took place from October to December 2019. ENLACE's work in Northern Mexico, along with their experience and expertise, has resulted in the organization being asked to replicate their model of care in other Mexican states and be considered as a treatment centre for clinical trial studies.

Duchenne Parent Project – Spain (First Impact)
With no other support system like it in Spain, Duchenne Parent Project Spain (DPPE) offers First Impact, an innovative information service to newly diagnosed Duchenne families. The service provides support to patients and families through the emotional journey of accepting and understanding their child's diagnosis with a life shortening and degenerative disease.
First Impact provides information tools about Duchenne, as well as emotional and social support to help newly diagnosed families cope with the common emotions of anxiety, uncertainty and hopelessness.
With the STRIVE Awards grant in 2019, DPPE has helped to pay for two new healthcare professionals, a psychologist and social worker. The addition of a psychologist means DPPE is now able to provide families with emotional support. The support of a social worker means patients can now be guided through Spain's social care system, with advice on how to apply for government grants and assistance.
The feedback from the Duchenne community in Spain has been overwhelmingly positive. One family, who recently received the diagnosis that their 5-year old son has Duchenne, was referred to DPPE by their doctor. DPPE was instrumental in helping the family 'not feel so alone in the sea of doctors, physiotherapists, clinical trials or social aids'. DPPE offered holistic social, emotional and practical support the family needed. In addition to providing counseling services and Duchenne community contacts, DPPE also provided the family practical advice on how to access their sons' medical records and check eligibility for clinical trials. By guiding this family, and many others like them, with steps they can take to support themselves and their newly diagnosed child, families are able to adjust to their new reality.

Mitchell's Journey – United States (Hope Kits)
Mitchell's Journey recognized a lack of available support tools to help guide patients and families in managing the emotional and social consequences associated with receiving a Duchenne diagnosis. As a result, Mitchell's Journey made it their mission to inspire and empower families by equipping them with tools and resources to cope with the emotional and social challenges associated with Duchenne.
With this in mind, Mitchell's Journey began developing 'Hope Kits', a package containing a number of materials such as a collection of photo essays on hope, a guided journal and interviews with experts on coping with difficult emotions.
Mitchell's journey has been working closely with the Duchenne community on the prototype over the last six months. Many of the families who have received these prototypes have reported that they are relieved to learn that others experience the same emotions after receiving a Duchenne diagnosis. With the content now finalized, the community is keenly awaiting the final Hope Kits becoming available later this year.
Funding from the 2019 STRIVE Award has been vital in assisting Mitchell's Journey in completing and manufacturing their Hope Kits. In particular, the funding from STRIVE is helping Mitchell's Journey develop a podcast series featuring interviews with wellness experts and discussions with families who have shown endless courage in the face of adversity and grief. This podcast series will be published later this year.
The Hope Kits initiative is a beacon of hope for families affected by Duchenne, providing an invaluable resource that they can use to support themselves in recognising their feelings as normal, and developing suitable coping strategies to ensure they don't feel that they are alone.

2018 Recipients
Muscular Dystrophy Association (ADM) Of Argentina | Argentina
In Argentina, the social and economic crisis of 2002 resulted in a continued struggle for access to specialized medical care in the country. This was especially prominent in the interior regions where limited financial resources or the inability to travel made it difficult for patients to reach specialist centers to receive the care and treatment they need, including the 1,100 patients suffering with Duchenne muscular dystrophy.
To try to tackle this issue, the Muscular Dystrophy Association (ADM) of Argentina set up the 'Programa de Atencion Extramuros (PAEM)' – or extramural care program – in 2002 to give support and counsel to those affected by Duchenne, deliver specialized care at local health centers, and provide training initiatives for healthcare professionals. Specifically, the program aims to reach those patients and families in the interior of the country with limited financial recourses and/or access to specialist care. The PAEM program works with local Duchenne clinical experts who champion the program at each site, and local patient organizations who provide practical assistance to the families.
Receiving funding from the 2018 STRIVE Award has enabled the association to increase the number of training seminars for healthcare professionals and the number of workshops for Duchenne families to attend across Argentina. Most notably, the STRIVE Award has been pivotal to the growth of the PAEM program, with two new centers in the northeast of the country, Misiones and Corrientes, joining the program this year.

Association Of Family Members And Friends Of Sufferers Of Neuromucular Diseases Brazil | Brazil
The Association of Family Members and Friends of Sufferers of Neuromuscular Diseases in Brazil aims to address the unmet treatment needs of patients located within the rural interior of Brazil. The lack of information on locally available care in these districts means that many patients and families are having to travel to the state capital to request treatment and assistance. This has led to overcrowding in these centers, delays in treatment and a further stressful experience for the families.
With the funding from the STRIVE Award last year, the organization has begun planning for their project, 'InterAction DNM-PE'. The project will see the dissemination of information to boys with Duchenne, their family members and healthcare professionals via a program of educational talks across five rural cities. Delivered as a series of one-day events, the talks will provide training and support on the full-time care of Duchenne patients.
The talks are set to begin in March and will continue once a month until August. The first one will take place in Caruaru, Pernambuco, with further events set to take place in Petrolina, Salgueiro and Arcoverde. Topics will include respiratory management, diagnosis and cardiac rehabilitation, occupational therapy and social inclusion.
Muscular Dystrophy Canada | Canada
The Personal Empowerment Program (PEP) was established by Muscular Dystrophy Canada to identify specific areas of support that would make a significant difference to the quality of life of clients impacted by neuromuscular disorders. The program offers a personalized and collaborative approach to over 1,000 registered individuals with Duchenne muscular dystrophy in Canada.
The PEP provides patients with better access to personalized care and support, while developing an understanding of self-advocacy and access to resources within their communities. Muscular Dystrophy Canada currently works in partnership with twenty-four pediatric and adult neuromuscular clinics, offering access to a network of clinicians, healthcare professionals and researchers that are experts in neuromuscular disorders.
The funding from winning the STRIVE Award last year enabled Muscular Dystrophy Canada to extend their outreach throughout the Duchenne community, deliver services that meet specific needs of the community, and deliver across three key areas:
Equipment program – Muscular Dystrophy Canada has been able to provide clients with equipment that is integral to enhancing quality of life by improving access to education and vocational goals, improving mobility, increasing independence and creating more opportunities for community engagement.
Community connections – Muscular Dystrophy Canada has helped provide support and reduce social stigmas by empowering Duchenne clients and their families to connect with other individuals living with similar experiences – this allows Duchenne clients and their families to expand their social networks and be more involved in the community, enhance coping strategies, build life-long friendships, improve mental health and overall wellbeing and foster social activities to enable full community integration.
Knowledge transfer – raising awareness of Duchenne, and transferring knowledge of latest research, treatments and clinical trials. Muscular Dystrophy Canada offers its Duchenne members an opportunity to become better informed about managing their condition through community activities and disseminating information through network meetings and educational sessions like MuscleFacts, as well as facilitating educational sessions and conferences.

Rare Diseases Croatia | Croatia
With funding from the STRIVE Award, Rare Diseases Croatia is developing an online platform, 'Little Big Signs of Diagnosis – Duchenne with less limits'. This will be used to educate medical and social science students about the symptoms, treatment and experiences of those living with a rare disease. The long-term aim is to improve the knowledge of healthcare professionals in training, so that during their working life they are able to improve the speed of diagnosis and quality of life of people with rare diseases, including Duchenne.
Content will be delivered in an innovative way, using videos of ten families affected by Duchenne speaking about their experiences of being diagnosed and living with the condition. In addition to being available online, Rare Diseases Croatia will work with local colleges to host 'movie nights', screening the videos to up to 50 students at once, with events taking place across the country.
Since winning the STRIVE Award six months ago, Rare Diseases Croatia have started filming for the platform, which is due to launch in early September 2019. To date, two families have been filmed sharing their experiences of being diagnosed, living with and/or being the carer of someone living with Duchenne. One talked about the practical aspects of caring for someone with the condition, whilst the other focused on physiotherapy.
The organization has also teamed up with the National Alliance for Rare Disease Serbia, and it is hoped that some Serbian families will now also be filmed as part of the project. The aim is to film ten families from Croatia and Serbia by the end of April. Keep an eye on their progress on the Rare Diseases Croatia Facebook page.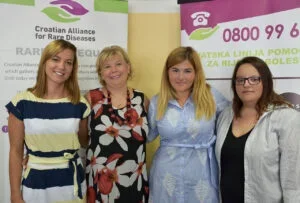 Healing Goodwill Foundation Hungary | Hungary
The Healing Goodwill Foundation – Duchenne Hungary provides support to families affected by Duchenne muscular dystrophy (DMD), so they can better manage their life with Duchenne. Established in 2003, the organization arranges around three seasonal meetings per year for over 100 Hungarian families. These are personalized workshops to educate families, strengthen the Duchenne community and offer physiotherapy and rehabilitation services. The STRIVE Award enabled the seasonal meetings to continue and free up resources for other Duchenne projects for the community throughout the year.
Thanks to STRIVE funding, the Autumn family event took place in November 2018 near Budapest, with 100 individuals given the opportunity to participate in the various workshops and services organized by the volunteers. These included massage and physiotherapy sessions for Duchenne patients, and informative presentations for Duchenne parents on topics such as clinical trials. Other highlights included a fun-filled, interactive and humorous performance by an improvisation theatre company, and celebrations to mark the organization's 16th birthday.
Feedback from the participants and their families was very positive; the majority left feeling that they'll 'Never Be Alone' – a message that the organization strongly believes every Duchenne family should feel when they are supported by The Healing Goodwill Foundation.
The organization is currently busy preparing for the Spring family event, which is due to take place in Dunabogdány, Budapest, between 15-17 March 2019. Keep up to date with their upcoming events and updates on their Facebook page.
Muscular Dystrophy Ireland | Ireland
Young people with Duchenne muscular dystrophy (DMD) often experience challenges with personal confidence and social engagement. Muscular Dystrophy Ireland (MDI) – whose objective is to promote independent living through practical empowerment – gathered stakeholder insights and perspectives from across its membership, and identified the need for a dedicated, structured project to address these challenges.
The Independence & Engagement project seeks to support the personal development of young MDI members with Duchenne (aged between 11 and 25), through engagement, empowerment and encouragement. Supported by regional staff and external experts, the STRIVE Award will provide regional workshops in Ireland, covering confidence, assertiveness, self-esteem and personal effectiveness.
Six months on and the finer details of the workshops are starting to take shape. A workshop facilitator has been appointed and dates and venues are being finalized. Once confirmed, plans are in place to promote the workshops to members from around mid-February. In total, MDI hopes to enlist at least 50 members in the workshops.
Following the workshops, participants will be asked to share their learnings and identify opportunities or activities they may wish to pursue as a result of the experience. In groups, participants will be invited to work together to develop their own Independence & Engagement activities, with six activity projects being selected for further support. Participating members will have the opportunity to create and deliver activity projects based on their personal interests, provided they reflect the values of independent living and social engagement.
MDI hopes to see approximately 30 members participate in subsequent activity projects.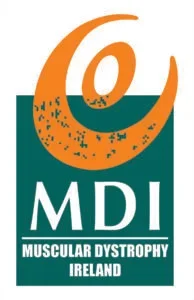 Muscular Dystrophy Association Of Slovenia | Slovenia
Progressive neuromuscular disorders are known to have profound effects on the quality of life (QoL) of those living with such conditions, impacting their independence, social interactions and self-belief. Adolescence in particular can be an extremely difficult time to experience social isolation.
The Muscular Dystrophy Association (MDA) of Slovenia aims to address this isolation and impact on QoL. As a result, the MDA developed the idea of 'No parents fun week'; a fun-filled week away for patients with Duchenne muscular dystrophy. The STRIVE Award has taken this initiative from an idea and enabled the MDA of Slovenia to make the 'No parents fun week' a reality. The initiative comprises a week full of social activities for patients to take part in without their parents and is the first of its kind in the country.
Since winning the STRIVE Award in 2018, MDA of Slovenia has been busy with planning and organizing the 'No parents fun week', which is set to take place from the 12-19 April in the beautiful coastal town of Izola. The organizers have so far had four confirmed attendees, with the aim of reaching seven by the beginning of April. The attendees are a mixture of existing MDA members and new families who have reached out to the organizers themselves about attending the event.
The organizers also plan to involve the national and regional media, to help raise awareness of both the event itself, and Duchenne, throughout Slovenia.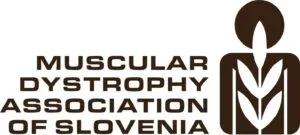 DMD Turkey And Neuromuscular Disorders Association Of Turkey | Turkey
The STRIVE Award will enable Duchenne Kas Hastalığı ile Mucadele Derneği (DMD TURKİYE, Fight Against Duchenne) and Türkiye Kas Hastalıkları Derneği (KASDER, Neuromuscular Disorders Association of Turkey) to set-up an initiative that will use mobile technology and a free online video conferencing app to offer up to 44 boys with Duchenne access to mobile psychological support from the comfort of their own homes each week.
Based on a pilot initiated by KASDER, the service will be led and overseen by a Senior Psychologist on a pro bono basis who will be responsible for educating and recruiting Consultant Psychologists from local universities.
Boys participating in the service will be actively monitored and followed-up throughout the program. A website and educational webinars to promote the service will also be developed, with targeted promotion across social media channels.
Since winning the award last year, the two groups have been busy planning the online support sessions, which will be launched at the end of March. Their preparations have involved:
Recruiting and working with psychologists to design the online support and educational seminars
Raising awareness of the program amongst the Duchenne community in Turkey
Setting up the online group accounts, which will enable the boys to connect with the psychologists once the program has launched
Follow the groups' Facebook pages and the DMD TURKİYE website to see how the projects are progressing.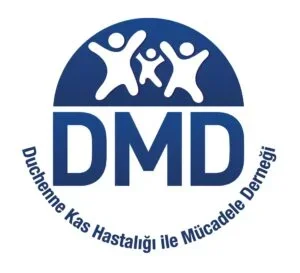 2017 Recipients
Associação Baiana de Distrofia Muscular (ABDM) | Brazil
By the time a patient is diagnosed with Duchenne muscular dystrophy (DMD), the disease has progressed considerably which has a serious impact on their quality of life. Early diagnosis can improve quality of life, yet it is often difficult to achieve as it requires a DNA test and subsequent consultation with an expert physician. Patients
are often diagnosed with DMD in the first year of their life with the DNA test frequently being performed in emergency care, which is seen by some as being too late as the disease has already progressed. DMD patients exhibit increased creatine kinase (CK) levels, an enzyme primarily found in the brain, skeletal muscles and heart, with levels as high as between 20 to 200 times. Although the test is not specific for DMD it is relatively inexpensive, and detection of increased CK by increased uptake of CK tests can support patient referrals and increase early diagnosis, even before the onset of initial symptom of DMD.
Brazil's Associação Baiana de Distrofia Muscular (ABDM) supports the use of CK tests in driving early diagnosis to improve patients' lives and remove barriers to treatment. Currently there are no guidelines requiring a test in the patient's first year of life and ABDM seek to change that. Their initiative involves raising awareness and promoting the use of the CK tests as routine, using stimulating visual and digital media content. The initiative will center around an awareness video with a simple but strong message about the importance of testing early in a child's life. The campaign will encourage parents to ask pediatricians to perform the test before the child's second birthday, even if there are no apparent symptoms.
Since winning the STRIVE award six months ago, the ABDM has been working hard to get the video off the ground, with production already underway. The video will feature testimonials from parents whose children have benefited from a CK exam in the first year of life, and the ABDM has been undertaking careful research with patients, family members and doctors to support the script.
The video is on track to be released in June at the 1st Symposium of Muscular Dystrophies in Bahia, with one 'launch session' for health professionals and another for patients and families. In addition, representatives of all the dystrophy associations in Brazil will also attend the symposium as they will be attending an Alliance Dystrophy Brazil meeting the following day.
The ABDM plans to share the video through social media, partnering with likeminded organizations and lectures with neurologists.
"We have high hopes that the personal stories in the video will help raise awareness of the importance of the CK test," said Sheila Vasconcelos, President of ABDM.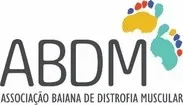 Associação Dos Familiares, Amigos E Portadores De Doenças Graves (AFAG) | Brazil
The symptoms of Duchenne muscular dystrophy (DMD) present themselves in the first year of a child's life offering the potential for early diagnosis. However, there is a disparity in the service offered across Brazil and a lack of awareness of the disease, preventing identification and early diagnosis, which is key to an improved quality of life.
Around 700 new cases of DMD are reported in Brazil each year making identification of symptoms and early diagnosis as important as ever. By increasing awareness of the disease across the whole of the country, the Associação Dos Familiares, Amigos E Portadores De Doenças Graves (AFAG) believe this will empower parents and carers to recognize the symptoms and seek diagnosis sooner.
AFAG have set out an initiative to develop a national DMD seminar circuit which involves engaging stakeholders and organizing educational seminars across the country to educate Brazilians about DMD. The seminars will address a wide range of topics, including genetics, orthopedics, cardiology, pneumology, neurology, physiotherapy, speech therapy, nutrition, psychology and social work.
Six months on from their STRIVE award win, five regional 4-hour seminars have been planned from May to September 2018 across Brazil, featuring talks by medical experts, researchers as well as patients and families.
"The first one, in May, will be in the South of Brazil and will bring together students, professors, families and patients in Maringa, Parana," explained Maria Cecília, president of AFAG. The seminars will then move through the Southeast region, into the far North, the North East, ending in Brasilia in the centre of Brazil in September.
The agenda for each seminar will be relevant to each region, but some topics with a broad appeal will be covered in all meetings, including an introduction to the genetic definition of disease, concepts of neuromuscular impairment, interdisciplinary follow-up and testimonials from patients and their families.
AFAG expects at least 1,000 people to attend the meetings, and even just in the planning stages they are already being met with a lot of interest, especially among healthcare professionals. The events will be publicized via AFAG's social media networks and the media, and seminars will be streamed via social media channels giving many more people the chance to hear them.
"We have run seminars before but never on this scale before," said Maria. "This award meant a lot for our team, and with this incentive we were able to make dreams come true," said Maria.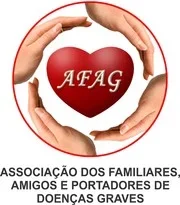 The Beauhawks Foundation | United States (US)
A lack of awareness of Duchenne muscular dystrophy (DMD) can have a profound effect on the children afflicted with the disease, often left in isolation without a support system of similarly aged peers, compounded by a lack of disease awareness programs for DMD in schools across America.
To address this unmet need, the Beauhawks Foundation's 'Dancing for Duchenne' initiative is a school outreach program, with the aim of bridging the gap between children with DMD, their classmates and the community at large. It aims to create fun and informative events for elementary school-aged children that promote understanding, acceptance and inclusion of those living with DMD.
The Beauhawks Foundation seeks to reach as many individuals as possible through community based events, which in turn help children living with the disease view themselves as valued members of the community. School-wide involvement will encourage parental engagement, which is thought to generate the greatest awareness among the community. Students will earn pledge donations based on the amount of time they spend dancing with light wrist and ankle weights which are intended to stimulate the increased difficulty that children with DMD due to muscle degeneration.
Fast forward six months on from the STRIVE award win, and the ambition has become so much bigger. "The plan has blossomed into an in-depth curriculum focusing on raising awareness of DMD through the implementation of a social-emotional curriculum geared towards grades K-5. It is more than a physical education dance challenge," explains Christine Belliveau, Founding Partner of The Beauhawks Foundation.
The dance challenge is still planned, but it is just one activity alongside a curriculum featuring lessons that explore inclusion, empathy and tolerance across disciplines from social-emotional awareness to science. There will also be school wide social media, music and art lessons that promote experiential understanding of disabilities and DMD in particular. All this, in addition to a culminating activity across the school that goes beyond the dance challenge.
In just six months, Beauhawks has completed the curriculum and set meetings with 3 local districts to pilot the program. And feedback has been very encouraging. "As the team began presenting the idea to school districts in the New England area, we received feedback that our timing was impeccable as the districts are currently seeking to enhance their social emotional curriculum units," says Christine. "After receiving this feedback, the team decided to expand its curriculum, and create a patent-worthy program that will support this initiative."
Having created a self-sustaining program, one of the key ambitions is to see it replicated in other districts, and eventually across the US. "We have created a program that will not only raise awareness, acceptance, and significantly benefit those living with DMD within our communities, but is marketable to districts, which will allow for exponential growth of the program."
Beauhawks hopes to launch the program in May/June 2018. A number of elements are being kept tightly under wraps for a greater impact. So watch this space. "Through this school awareness program, we have found a way to communicate what the disease is, how it effects our lives, and what others can do to support the full inclusion of individuals living with DMD."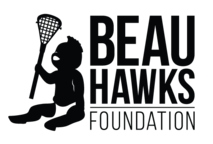 The Greg Marzolf Jr. Foundation | United States (US)
Connecting the Duchenne muscular dystrophy (DMD) community in creative and meaningful ways involves taking into account the changing needs of the community and adapting to current trends. Over the last 10 years, there has been an incredible growth in the interest of food, cooking, chefs and restaurants. The Greg Marzolf Jr. Foundation (GMJF) identified cooking and healthy eating as a novel approach to empower those with DMD and their carers by encouraging them to share cooking experiences and recommendations for healthy eating.
The 'Cause to Cook for a Cure' initiative aims to create a cookbook with recipes submitted from the DMD community, local chefs and other members of the local community. The cookbook will share personal stories of those living with DMD and their carers, their favorite recipes, raise awareness of DMD and promote healthy eating, highlighting foods that are beneficial to those living with the disease.
The initiative was originally set up 30 years ago when Greg Marzolf Jr. was diagnosed with DMD, with family, friends and local celebrities contributing recipes which were compiled into a cookbook. The initiative was such as success, that GMJF felt it was time to reinvigorate the initiative and tap into the current cultural interest in food.
The STRIVE award win has been met with great excitement, and the GMJF has been working hard to collect recipes and personal stories and forming sub committees to handle the many tasks involved in making the book a success. "This is a very large endeavour and the steering committee is forming several sub committees to work on publishing, printing, editing, stories, dietary concerns, marketing and budget. With that said, everyone is excited and working hard on the initiative" explains Patricia Marzolf, President of the GMJF.
A particular highlight has been a 'Kickoff' event for the cookbook at the annual GMJF 'Cause to Cook for a Cure Gala' held in January this year, providing a fantastic opportunity to involve more families in sharing recipes,  discuss the positive impact of the book and build excitement for its launch planned for the 2019 Gala.
"The Cause to Cook 'Kickoff' for a Cure gala this year was a particularly fun event as we used the kickoff to celebrate both Minnesota hosting the Super Bowl and the launch of the upcoming CTC Cookbook II. It as an amazing event with the community truly supporting our work and the GMJF in a very generous manner!"

Duchenne Data Foundation (formerly known as UPPMD Data Foundation) | Netherlands
Isolation and loneliness are often a concern in those with Duchenne muscular dystrophy (DMD) and their carers. One way to tackle this problem is to build an online community with patients, carers and other stakeholders, offering help and support for those that need it. Connecting patients and carers to other stakeholders, including others with the disease, offers the opportunity to share advice and knowledge and to empower patients and carers to take control of their care. Duchenne Data Foundation believes that, by building this online community, they can not only tackle this issue but also gather useful information in one location which will help progress care and research in DMD.
Duchenne Data Foundation aims to establish an online platform that will act as a hub for all stakeholders associated with DMD across Europe. Patients, carers, healthcare professionals, patient organizations and regulators will be encouraged to participate in the community and engage with the platform. They will have access to up-to-date information and will also be encouraged to share knowledge. The online platform will operate as a data collection hub that will integrate worldwide sources of information for DMD in one unified environment. The platform will be multifunctional and act as a patient registry, used to connect patients with their local patient organizations, healthcare professionals and provide news regarding novel clinical trials, breakthroughs on drugs and general DMD news. The anonymized data, patient preferences, patient related outcomes, etc., will serve the community, but will also be available for research and care and for regulatory purposes.
The Duchenne Data Foundation was delighted to share the news of the STRIVE award win at the Action Duchenne Conference in November 2017 and to engage stakeholders in planning the project at the WDO/UPPMD Meeting in Rome this February. "The main challenge is making sure the platform meets the expectations and addresses the real needs of patients and families, eventually becoming self-sustainable. We are working on alternative models to address this challenge," explains George Paliouras, Duchenne Data Foundation.
The design of the platform is well under way and the global launch is on track for the end of 2018. The Duchenne Data Foundation plans to work with other patient organizations to jointly share and promote the online community. "In its initial phase, the platform aims to break the isolation that patients and their families often experience. Ultimately, the goal is for the platform to become an essential tool, not only for communication, but also for education, empowerment and potentially data collection."

2016 Recipients
CureDuchenne | United States (US)
Mobility equipment is incredibly important for boys with Duchenne muscular dystrophy as they start to lose ambulation and muscle strength. The equipment helps keep them active and supports their day-to-day lives. Parents and caregivers are therefore determined to ensure that their child has the most appropriate equipment for their needs, but travelling around a large conference center to view the wide range of equipment available is not always feasible for families affected by Duchenne.

CureDuchenne are working to bring the mobility equipment exhibition experience into the living rooms of families affected by Duchenne, via the Virtual Durable Medical Equipment (DME) Expo – an innovative, interactive education and networking website. Following the STRIVE award win, CureDuchenne have made fantastic progress with the website's development, with an anticipated launch date of summer 2017 and plans to promote the website through social media and press outreach.

The website will offer cutting-edge and extensive information about durable medical equipment, such as wheelchairs and scooters, orthotics, stair lifts and respiratory aids. Users will be able to read equipment reviews from other families of other children living with Duchenne, and can pose questions to the wider community through online discussion forums. Celeste Graham, Director of Physical Therapy at CureDuchenne, elaborates, "By combining unbiased mobility equipment information, social networking capabilities, and community-led discussions, the Virtual DME Expo aims to help parents and family members navigate through the many challenges and questions that surface with a Duchenne diagnosis and equipment needs at various stages of the disease. With the knowledge obtained and the important connections made through this resource, the Expo will help foster hope and empower Duchenne families."

Alongside the positive acknowledgment CureDuchenne have already received on social media, Celeste explains, "A mother of a teenager living with Duchenne reached out directly to our team to offer her family's perspective and journey in solving their son's equipment and home modification needs. She acknowledged that this is such an important project, as there are a multitude of families without access to the knowledge or ability to attend a live equipment trade show."

Dystrophy Annihilation Research Trust (DART) | India
Duchenne muscular dystrophy is the most common form of muscular dystrophy in India, but due to its rare disease status it is not currently a government priority. Diagnostic, management and rehabilitation facilities therefore do not meet all patients' needs. In addition, many Duchenne sufferers in India live in isolated communities, and cannot easily travel to receive the counseling, physiotherapy and medical attention they need. As a result, children often receive no professional treatment or support.

The Dystrophy Annihilation Research Trust (DART) intends to change this state of affairs, and bring hope to patients and families affected by Duchenne. In summer 2017, their DART Mobile will be ready to RACE (Reaching out with Awareness, Counselling and Epidemiology)! This mobile unit will take to the road across rural areas of India to raise awareness of Duchenne, provide counseling to patients and their families, and offer free medical check-ups.

An on-board physician and physiotherapist will guide families affected by Duchenne with techniques and tips to help them care for their loved one. The team will also reach out to local healthcare professionals with accurate, up-to-date information on Duchenne. In cases where further specialist medical attention is required, the DART Mobile will enable 'virtual' consultations with experts in the field. In emergencies, the customised vehicle can even serve as an ambulance.

Since winning the STRIVE award, DART have already run a pilot camp in a school in Thirupur, Tamil Nadu. "We conducted extensive publicity and awareness via posters displayed around the city, word of mouth in primary health centers and invites to the camp on radio. More than 30 families came along for screening, to give blood samples and to undergo a physiotherapy session," explains Ravdeep Singh Anand, Founder & President of DART.

"Three out of the five children identified as having Duchenne were diagnosed clinically by the general physician and the other two knew that symptomatically they had some form of neuromuscular disorder. Their Duchenne diagnosis was confirmed using diagnostic tests which were run on the samples at our partner lab."

"The local pediatrician, general physicians, a local physiotherapist and the caregivers who attended said they 'learnt a lot' from our interaction. They were also able to point us towards problems we were previously unaware of – for example, that there were hardly any disability-friendly places in the city and the school we were in was the only one with a ramp for wheelchairs," says Dr Arun Shastry, Chief Scientific Officer of DART. "We also had the assistance of a few nurses from the local primary health center who were instrumental in the collection of blood samples. They were not aware of Duchenne and its complications and this proved to be a good platform for them to learn more about the disease. By the end of the camp they were more knowledgeable and vowed to spread the information. Since then we have been in touch with them and still today the centers are doing a wonderful job in providing care and support to these families."

Ravdeep Singh Anand and his DART team look forward to kicking off the full project in summer 2017 with camps in six districts – Mysore, Mandya, Kodagu, Bangalore Urban, Bangalore Rural and Chikballapur – with the support of Government of Karnataka, Ministry for Health.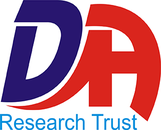 Foreningen for Muskelsyke | Norway
A healthy diet is important in ensuring that boys with Duchenne muscular dystrophy stay fit and healthy. However, with eating and drinking comes the need to use the bathroom, and the progressive muscle-weakening caused by Duchenne can make needing the bathroom when outside the home a cause of social embarrassment for boys with this condition. Some boys dare not visit their friends, go to football matches or socialize in case they have an accident, leading them to become increasingly isolated.

Through the STRIVE Awards program, Foreningen for Muskelsyke ran a residential weekend course designed to educate boys about the benefits of healthy eating, increase their self-esteem and provide advice about going to the bathroom when out and about. Six boys and eight carers participated.

The course included lectures by professionals and boys with Duchenne, as well as an experience exchange. Based on their new knowledge, participants went shopping to buy the raw materials for dinner themselves, which they had fun preparing. In the evenings, the boys watched films about living independent lives and taking part in social activities.

"Two boys went ahead and were great positive role models to help the others open up," explains Tone Torp, Chairman of the Board, Foreningen for Muskelsyke. "One boy said that he will find out more about how nutrients work in the body, and another said that there was now no need to stress about going to the bathroom! The boys also told us that they had fun at the gathering, especially when they were learning how to make the food."

"From now on, we are working to increase the transparency of the course, making it clear what will be covered, and we hope this will help persuade more boys to attend our next event," Torp continues. "We are also planning to invite patients' families, and we'll have break-away sessions to allow the boys to talk frankly about embarrassing topics away from their parents."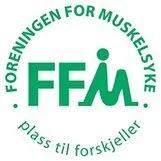 Muscular Dystrophy Queensland | Australia
In Australia, funding for programs to support adults with Duchenne muscular dystrophy lags behind funding for programs focused on children. Without the information and support they need for a smooth transition in to adulthood, Duchenne patients can feel 'abandoned' and remain dependent on parents and carers as adults. However, muscular dystrophy (MD) Queensland believes that many adults with Duchenne can live well independently if they are provided with the right information and positive influences early on.

With its innovative STRIVE Award initiative, MD Queensland wants to empower young people with the confidence and knowledge that they need to take charge of their health, live independently and pursue fulfilled lives as adults. Through their 'You're the Voice' campaign, the organization will enable adult role models to share information, advice and experiences with young Duchenne patients transitioning from adolescence to adulthood.

The project aims to capture the voices of at least 50 inspiring individuals with Duchenne from Australia and beyond. Recorded content – including personal stories, expert interviews, discussion of treatment guidelines and medical papers, and general advice on how to 'live well' with Duchenne as an adult – will be available online through radio programs, podcasts and short soundbites.

Helene Frayne, CEO of MD Queensland, provides an update on the first six months following kick off: "We've made amazing progress and we're excited to take the next big step: launching our project! We've produced a 'narrator's kit' to guide patients and their families on writing a personal blog, developed a call-to-action YouTube video encouraging individuals to participate in our project, test-run video broadcasts which we plan to make available online, and laid the groundwork to commence recording our podcasts.

We believe that short, engaging multimedia presentations, catering to all learning preferences, are likely to have the greatest impact. We want our stories to be seen and heard, not just read! We also hope to centralise access to our YouTube, website and SoundCloud material through a platform that pushes online content out to the community."

Reflecting on how the initiative will benefit the community, Helene concludes: "Firstly, the content will provide important positive messages and key information globally about living with Duchenne, as well as provide employment for participants in the project." She adds: "Our research and peer-to-peer network has introduced us to many adults around the world who are eager to share their practical experiences of Duchenne and to mentor others, particularly adolescents. We hope to facilitate this and provide a valuable international support resource to the community."

2015 Recipients
ASEM Federation | Spain
ASEM Federation consists of 23 associations with over 8,000 members, representing more than 60,000 people with neuromuscular diseases throughout Spain. The 2015 STRIVE Award was presented to ASEM Federation in support of their Summer Camp project – the only one of its kind in Spain – which will be held from 10-17 July 2016 in Vilanova de Sau, Barcelona.

At the ASEM Summer Camp, 46 children between the ages of 7 and 18 will spend a week enjoying fun activities while surrounded by nature and mountains. The group will comprise both children with a neuromuscular disease, including DMD, and those unaffected by a neuromuscular condition, which will create a unique, inclusive and integrated environment. All activities, including water games, football, basketball, art workshops and a gymkhana, will be adapted to the ability of the children. A "Night of the Detectives" will also feature on the programme, whereby children and monitors will dress up to recreate a classic detective story.

"The ASEM Summer Camp promotes the integration and empowerment of children with DMD, providing a unique opportunity to enjoy a week without family/carers, surrounded by other children who have the same needs as them. The children get to share experiences and activities that have been designed especially for them in order to have the best experience. Inclusion of children who are not affected by neuromuscular conditions removes the isolation and exclusion often felt by children with DMD. This integration also allows education in values, overcoming prejudices and stereotypes, resulting in a constructive coexistence of friendship and care amongst all the children."
Cristina Fuster Checa
President

The ASEM Summer Camp will not only provide a wide range of benefits for the children, but also for DMD families, providing parents and carers with a break from their full time roles and improving family relationships. The ASEM Summer Camp will also serve as a platform to further build the Spanish DMD community, connecting families and offering the opportunity to exchange experiences.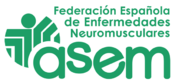 Dutch Duchenne Parent Project | Netherlands
The Dutch Duchenne Parent Project (DPP NL) was founded by parents to accelerate and improve research into DMD and share information with parents of children with DMD. The organisation has contributed much to the patient community – in 1997, DPP NL established the first ever European Guidelines for Optimal Care for Duchenne Patients. The STRIVE award was presented to DPP NL in support of their plans to update the current Standard of Care Guidelines and make it more accessible to everyone as the organization recognized that parents and careers play a critical role in ensuring young people with DMD get the best possible care and treatment.

An expert committee was set up to review the current Standard of Care Guidelines and update them to include emergency and adult care information. The final guidelines will also contain recommendations from the Centers for Disease Control and Prevention (CDC).

As part of the update, DPP NL also wanted to make the guidelines more visual so they are easy to understand and more memorable. A nationwide design competition was launched earlier this year, and due to the high standard, not one but five winners were chosen, with two of the winners being DMD patients themselves.

"Our design competition showed how difficult it is to visually express some of the recommendations in the Standards of Care Guidelines, which is why it is so important that everyone affected by and treating DMD needs to understand them"
Elizabeth Vroom
President of Dutch Duchenne Parent Project and Chair of the worldwide United Parent Projects Muscular Dystrophy (UPPMD)

DPP NL will now work with the winners and a design company to create the final guidelines. The final Standard of Care Guidelines will be shared on World Duchenne Awareness Day 2016.

Little Steps Association | Israel
Little Steps Association is a non-profit organization founded in Israel by parents of children with Duchenne and Becker muscular dystrophy. It provides support to these children and their families, who have to cope with the physical and psychological difficulties caused by the disease, and its ultimate aim is to find a cure for Duchenne.

The 2015 STRIVE was presented to Little Steps Association for their pioneering assistant dog program, Friends for Life, to support and provide companionship to boys and young men with DMD. The specially trained dogs assist their new owners with day to day tasks like helping them get their shoes and socks off and pulling out clothes from the wardrobe to help them get changed, walking up stairs, opening cupboard doors, and turning the light switch on and off, to enable them to be more independent. The dogs are also helping patients with physiotherapy sessions and providing medical assistance.

The feedback from the families to date has been tremendous, with one parent explaining that the addition of dog Pluto to their family brought them hope. Not only do the dogs help lessen some of the burden of Duchenne on the families, they've also become the patient's loyal friend, helping them to feel less isolated because of their condition.

The Friends for Life program has also had a profound effect on all of the dog trainers and fosterers – seeing how the dogs have helped these patients in their homes and the significant improvements brought to their lives has affirmed that what they are doing is so important.

"Seeing the smiles and the patients and families' feelings of satisfaction and happiness, that's when it makes you realize that this program has been the right thing to do. It melts our hearts also seeing the dogs choose their humans and the genuine love between them. Our hope is for us to be able to continue expanding this program to other patients so that we can help bring some joy back into these families' lives."
Tali Kaplan 
Chief Executive Officer

Muscular Dystrophy Foundation India | India
Muscular Dystrophy Foundation India (MDF India) is run exclusively by parents of children with Duchenne/Becker MD, and a limb-girdle muscular dystrophy (LGMD) patient, making it a patients' organization in the truest sense of the word. MDF India aims to ensure that MD is not a condition without hope, and that every child with DMD can access the care, management, treatment and social support they need.

MDF India was presented with a STRIVE Award for its ambitious project to establish a resource center (MDRC) in Tamil Nadu, India, providing DMD diagnosis and training, and a thorough early intervention caregiver training program comprising different modules such as physiotherapy and yoga. The progress of MDRC has exceeded the group's expectations, despite the challenges they faced, such as training mothers as carers and physiotherapists, finding the best-suited experienced therapist, and locating suitable premises. Since its launch in late December 2015, MDRC has already completed four sets of training and early intervention support, benefiting a total of 32 children and parents. The caregiver training has resulted in immediate improvements in the children's condition, with improvements in the 6-minute walking test (6MWT) observed, and 17 children have been diagnosed through the early intervention program.

Training parents on the care and management of DMD is a truly unique concept in India. Often parents in India feel helpless from the point of diagnosis and struggle to cope with their child's condition. Consequently, parents in India have welcomed the training that MDRC provides, recommended MDRC to fellow parents and requested refresher courses. To meet this demand, MDF India is already looking into how MDRC can be expanded. MDRC has also helped create a sense of community among families and empowered them to live better lives.

Through MDRC, MDF India has also successfully intervened early in three cases of child neglect, helping to place them in the primary care of extended family members, ensuring their parents are being monitored regularly for the children's safety, and providing intensive counselling to the families. MDRC is also prepared to facilitate the re-homing of children abandoned by their families.

Three national and eight local advocates have also been identified and are being trained by MDRC to help tackle the social stigma attached to DMD and raise awareness of the needs of these children and their families in India.

"Nothing could surpass the satisfaction we gain from seeing immediate improvements in the condition of children with DMD and the stronger emotional connections they form with their mother as the primary caregiver. But our work is far from done. We are grateful that the STRIVE award has further strengthened MDF India's credibility and we are being increasingly approached by other patient support networks for collaboration, which we hope will open more doors to allow us to do more for the community."
Louis Stanislas
Executive Director of MDF India
Carrier Awareness Campaign | Parent Project Muscular Dystrophy, United States
Parent Project Muscular Dystrophy (PPMD) is the largest nonprofit organization in the U.S. focused on finding a cure for Duchenne muscular dystrophy. The goal of the organization's program is to develop an awareness campaign about carrier issues both for at-risk women and the health care professionals that provide care for this community. The ultimate goal is for the community to have a better understanding of who is at risk of being a carrier, what the process of carrier testing involves, reproductive risks and choices and the potential risks to women's health.

Since receiving the STRIVE award, PPMD has completed the delivery and analysis of a survey designed to identify the educational resource needs of the provider and family communities regarding carrier issues. A total of 444 responses were collected, providing vital information about educational interests, learning styles, preferred delivery methods, and current knowledge of DMD. The Carrier Advisory Committee reviewed the key findings from the survey and drafted a resource development plan, which will now be implemented. PPMD intends to develop online, print and multimedia educational resources covering topics ranging from natural history and symptom management to genetic testing logistics to coping and emotional support as part of the Carrier Awareness Campaign.

"By actively seeking feedback from our community, we are affirming that their voices matter, that their opinions are being heard, that we are dedicated to supporting them. We hope that through this campaign, we are supporting the community by providing what they have asked for: easily accessible and organized materials to read themselves, provide to family members, and discuss with doctors to increase awareness of carrier issues. I believe this will lead to improved health and happiness for families."
Pat Furlong
President and Founder

PPMD has already started seeing the impact their Carrier Awareness Campaign has had. In the first five months of 2016, the organization had an average of 7 new carrier registrants in their patient registry, DuchenneConnect, per month, compared to an average of 5 new registrants per month in the same months of 2015. A follow up survey is planned following the completion and dissemination of materials to measure the change in awareness levels.

Want more information?
If you would like to learn more about the STRIVE grant program