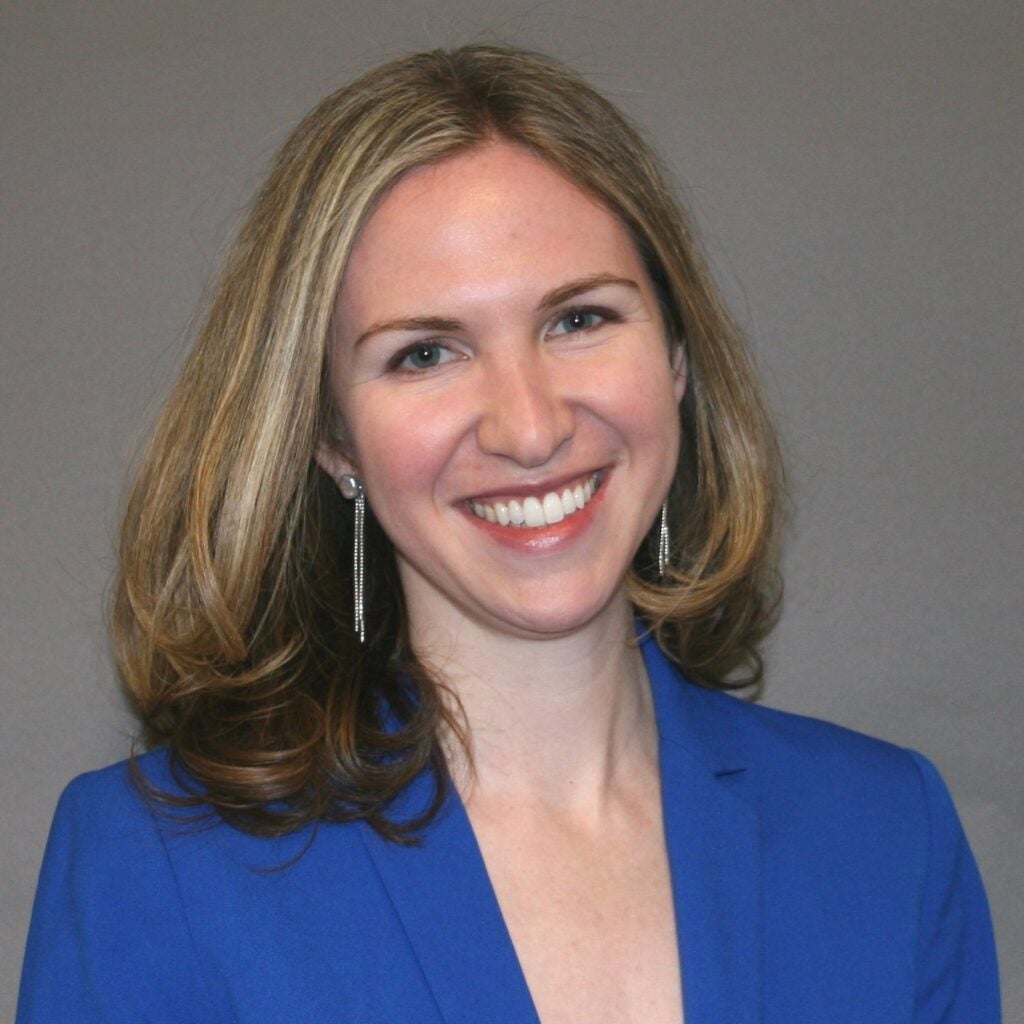 Judit Illes, Director, Government Affairs & Public Policy at PTC recently contributed to a newly published white paper, "Pioneering the New Era of Newborn Screening." We connected with Judit to learn more about newborn screening, why it is so important and what she hopes people take away from this comprehensive paper on proposed reforms to the program.
What is newborn screening?
Judit: Newborn screening (NBS) is the public program in the U.S. that tests newborns for rare genetic conditions. Newborn blood samples are collected through a heel prick and a hearing test is also administered. There are 35 core conditions on the screening panel, all of which have a validated diagnostic test and available treatment.
What types of diseases are included in NBS programs?
Judit: A variety of rare diseases, including heritable metabolic disorders, are included on a federal list of conditions created by a federal advisory committee of experts, which is then finalized by the Secretary of the Department of Health and Human Services. Each state operates its own NBS program, which results in variability of conditions screened for.
Phenylketonuria (PKU) was the first condition to be screened nationwide in the 1960s. Parent Project Muscular Dystrophy has been leading the application process to get Duchenne muscular dystrophy (DMD) added. Patient advocacy groups carry a disproportionate burden and responsibility to submit new conditions for consideration and generate the necessary evidence.
Why is NBS so important for diagnosing and treating rare diseases?
Judit: NBS allows the public health system to identify treatable conditions at birth. In regions of the world that do not have NBS programs, it is challenging to understand the prevalence of conditions that are optimal to diagnose at birth. The DMD community uses the expression "Time is muscle." The costs of delayed diagnosis may result in individuals receiving inappropriate clinical care and missing opportunities to benefit from FDA-approved therapies.
What were the main goals of the white paper?
Judit: Our goal was to outline policy solutions to bottlenecks in the NBS system that are preventing it from keeping pace with the availability of new diagnostics (e.g., newborn genomic sequencing) and therapies. Having the recommendations be reflective of experts from different parts of the system who normally wouldn't find themselves in the same room was a goal in itself: federal agencies, state laboratories, patient advocacy groups, medical societies and industry.
What was PTC's role as part of the working group on NBS?
Judit: PTC was part of a multistakeholder committee that led a series of roundtable discussions with NBS experts to develop policy proposals to improve NBS system. PTC's Clinical Science and Diagnostics team was a great partner to our Government Affairs and Public Policy function in this endeavor.
What do you hope people take away from the findings of the white paper?
Judit: The paper highlights how the government already has the necessary authority and resources to modernize aspects of the system today. We propose updating the standards for the current review process for adding new conditions to make them faster, more efficient and more reflective of patients' assessment of risks and benefits in newborn screening. Also, case studies of successful, inter-agency coordination taken from both within and outside the NBS context illustrate that it is possible to increase accountability for the effectiveness of the NBS program, even when challenges related to funding and infrastructure persist.
Why did PTC feel this effort was important to support?
Judit: NBS as a policy issue affects many of the patient communities we serve and is a key part of shortening the diagnostic odyssey. We felt that working with the EveryLife Foundation, who has strong expertise in rare disease policy and is representative of many patient advocacy groups, would result in creative proposals for policy change.