By Christian Werner, Executive Director, Global Medical Affairs – Global Duchenne Muscular Dystrophy Lead at PTC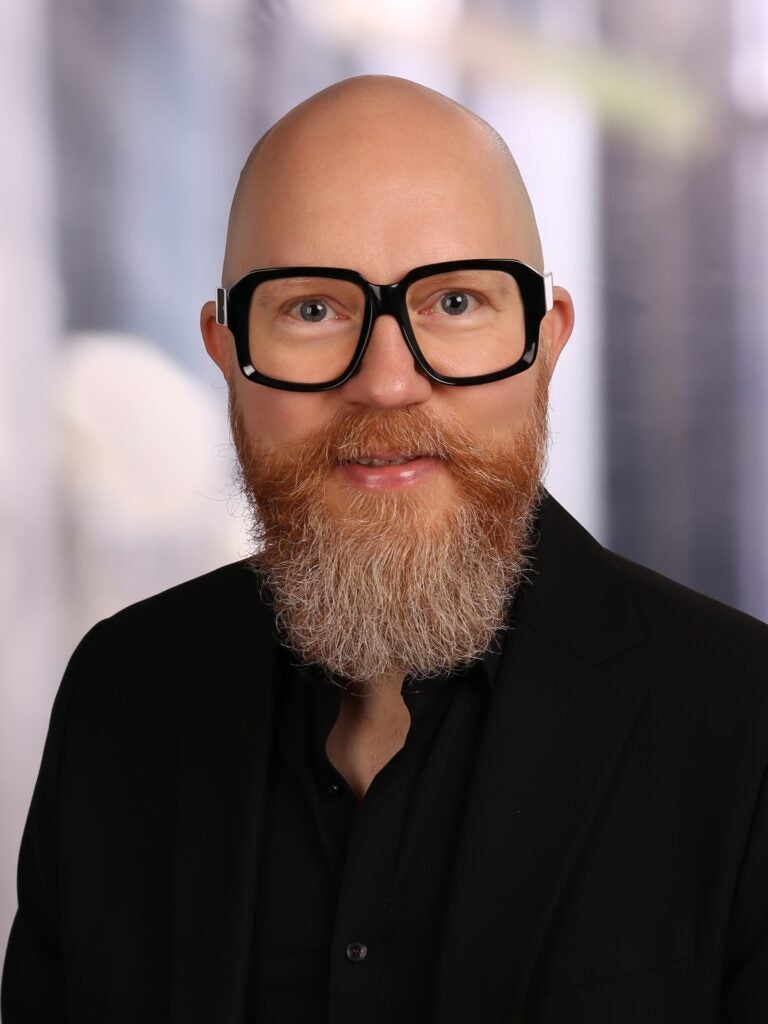 Individuals living with Duchenne are now living longer lives thanks to marked improvements in disease management.1 This is a positive development, but it also presents new challenges for healthcare professionals (HCPs) and caregivers who must provide continuous care to support the changing needs of individuals with the disease.
It's imperative for interdisciplinary care teams to be equipped with the education, training, and support they need to help adults living with Duchenne thrive.
What specific support do adults with Duchenne need?
As a rare and progressive disease, adults living with Duchenne need different care from when they were children.2 For example, Duchenne-associated complications, such as respiratory and cardiac issues, expect to progress with time and require specialist support, including more frequent monitoring of these functions.3
Adults with Duchenne need more daily assistance, such as with bathing and dressing to help them maintain their independence. The importance of providing this care cannot be overstated, and the responsibility usually falls on caregivers.
Due to complex healthcare needs associated with the progression of the disease, patients require an array of specialists to address the evolving needs, including neurologists, pulmonologists, cardiologists, physical therapists, nutritionists, and other healthcare professionals.
What are the challenges and opportunities?
Things are certainly moving in the right direction since the updated standard of care guidelines for Duchenne were published in 2018. Following in 2021, the first ever standard of care guidelines for adults with Duchenne were published in the UK,4 providing a framework to help improve clinical services and multi-disciplinary care. This followed publication of the updated Duchenne care considerations in the US, which provide recommendations on how to improve transition of care throughout a person's life.5
However, the transition through the appropriate healthcare services continues to be challenging to integrate into practice due to organizational, administrative and structural barriers as well as lack of support for patients at home and in the community. This represents a risk for patients to experience difficulties in navigating the complex health care systems, which can result in interrupted care that can impact their health and functioning.
The need to properly organize a center dedicated to adult Duchenne patients and/or a well-coordinated multidisciplinary team is essential to the transition and continuous care of patients. In addition, a comprehensive transition plan created together with the individual and their family, supported by ongoing communication, can ensure a positive experience and ongoing care. This includes education on disease management and self-care, as well as counseling and support to help individuals and their families navigate the emotional and practical challenges associated with Duchenne.
Overall, the importance of continuous care for individuals with Duchenne is critical.
Taking initiative to improve adult care
As Global Duchenne Muscular Dystrophy Lead for PTC Therapeutics, I am passionate about improving the care of people living with Duchenne. To date we have partnered with stakeholders in the community to deliver some important initiatives that help address these challenges.
One of the ways we are contributing is by providing resources, including educational programs, webinars, podcasts and support to help HCPs, patients and caregivers advocate for improved care.
We collaborate with clinicians, experts and advocacy groups globally to raise awareness of the unique challenges faced by those in the Duchenne community.
Recently, colleagues at PTC conducted patient-focused research across nine countries in the EU to better understand the transition from paediatric care to adult care experience of teenagers, young adults and caregivers. The research uncovered several barriers that can make transition challenging. Results are being shared with the community to help co-create solutions to improve the transition experience across countries. This includes building the knowledge and resources available to young adults with Duchenne and their caregivers, including information on the transition process, the disease, where to find help, equipment and more.
We are very proud to be able to contribute and are committed to continue to improve outcomes for patients throughout their entire journey. We look forward to collaborating with all stakeholders continue to make a collective impact in the future.
---
1. Kinnett K, et al. Imperatives for DUCHENNE MD: a Simplified Guide to Comprehensive Care for Duchenne Muscular Dystrophy. PLoS Curr. 2015;7. Doi: 10.1371/currents.md.87770501e86f36f1c71e0a5882ed9ba1.
2. Wasilewska E, et al. Transition from Childhood to Adulthood in Patients with Duchenne Muscular Dystrophy. Medicina (Kaunas). 2020;56(9):426.
3. Birnkrant DJ, et al. Diagnosis and management of Duchenne muscular dystrophy, part 2: Respiratory, cardiac, bone health, and Orthopaedic Management. The Lancet Neurology. 2018;17(4):347–361.
4. Quinlivan, R. et al. 'Adult North Star Network (ANSN): Consensus Guideline For The Standard Of Care Of Adults With Duchenne Muscular Dystrophy'. 1 Jan. 2021 : 899 – 926.
5. Birnkrant, David J et al. "Diagnosis and management of Duchenne muscular dystrophy, part 3: primary care, emergency management, psychosocial care, and transitions of care across the lifespan." The Lancet. Neurology vol. 17,5 (2018): 445-455. doi:10.1016/S1474-4422(18)30026-7