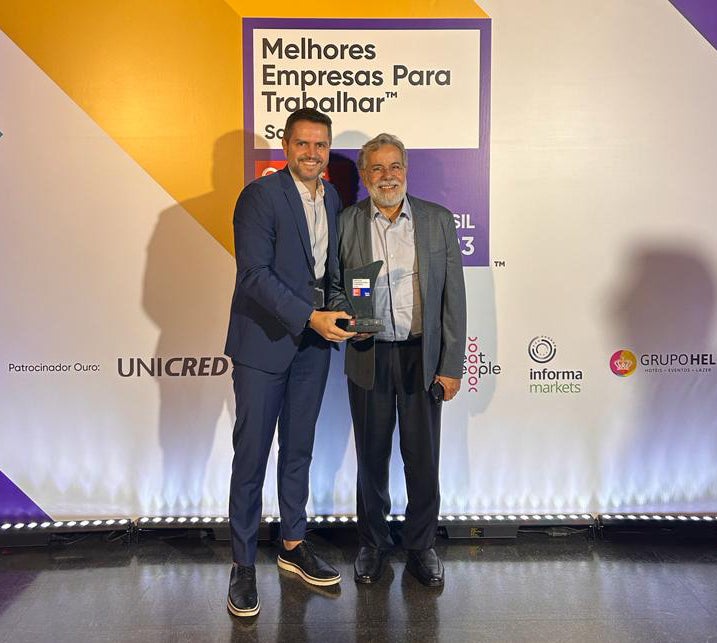 PTC in Brazil recently won first place in the "Health – Small Pharmaceuticals" ranking by Great Place to Work® 2023 (Best Companies to Work For). This is the third year in a row that PTC in Brazil has won first place in this category. PTC in Brazil also took part in the "Best Companies to Work For in Brazil – Small Companies" ranking and was recognized in ninth place out of 20 participating multinationals.
Great Place to Work® is a global consultancy that helps organizations achieve better results through a culture of trust, high performance and innovation. GPTW Brazil publishes more than 40 rankings every year, awarding the Best Companies to Work For at national, regional, sectoral (such as IT and Health) and thematic (Best Companies for Women) levels.
"This recognition is a reflection of our purpose and commitment," said Rogério Silva, vice president and general manager of PTC in Brazil. "We value an inspiring, pluralistic and egalitarian work environment. To this end, we invest in programs and activities that help us to constantly evolve. All these aspects, plus our team who works with passion, inclusion and respect, were and are essential to continue transforming the lives of those living with rare diseases."
Ronaldo Costa Pinto, senior human resources director for LATAM, said, "Thanks to the merit of our 70 employees in Brazil, as well as others around the world, we have managed to build a favorable space for our professional and personal development and the company's growth."
Congratulations to PTC in Brazil on this excellent achievement!