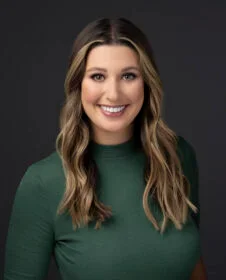 There are many ways that people living with rare diseases and their loved ones can be advocates! We connected with Emily Hintze M.S., CCLS, Global Clinical Patient Engagement Liaison, on what it means to advocate on behalf of patient advocacy organizations (PAOs) in the U.S., the importance of PAOs in the rare disease community and the ways PTC is advocating for patients.
How would you define a PAO, and why are they so important?
Emily: PAOs are groups that represent the needs and priorities of patients and their loved ones, made up of people who come together to support a similar mission or goal. Organizations typically hold events and/or conferences to raise awareness and funds for their specific mission, as well as share helpful resources and information.
These organizations are so important because they bring people together, creating a sense of community and partnership between its members. For those in the rare disease community, this sense of connection is especially important. Patient advocacy organizations create momentum within communities, resulting in great change and advancements for the cause they are advocating for.
What does it mean to advocate on behalf of PAOs?
Emily: Advocating on behalf of PAOs means participating in and sharing about the organization with others, as well as helping to advance the organization's mission and priorities. Spreading awareness of the organization and its mission can help get others involved and, in many cases, raise funds to support the group's priorities, such as funding research on that specific condition or providing services for patients.
What can patients and caregivers do more specifically to advocacy on behalf of PAOs?
Emily: Patients and caregivers who are interested in advocating on behalf of PAOs can do so in several ways, such as sharing their story, posting to social media, attending events or sharing organization information. They can also hold their own fundraising events, participate in volunteer opportunities and encourage their loved ones to join.
How is PTC helping to advocate for patients in this way, and what is the role of the PTC Patient Engagement team?
Emily: The Patient Engagement team here at PTC Therapeutics works closely with many different PAOs across our therapeutic areas. We learn from advocacy leaders and from patients/caregivers themselves, to ensure we're meeting their needs and providing them with information and resources that are important to them and the community. When we meet patients and families, we ensure they have the tools they need to be successful in navigating a rare disease. In some cases, this means connecting them to a local advocacy organization, where they can find a community. We listen, support and work hard to provide educational resources to patient advocacy organizations, patients, families, caregivers and anyone else impacted by a diagnosis.
What is the impact this type of advocacy can have on the rare disease community?
Emily: PAOs in any community are vital for raising awareness of a condition, which can lead to more funding for research and other support services and helping those navigating their own journey. When it comes to rare diseases in particular, I believe advocacy organizations are critical. We have heard from countless families how isolating a rare disease diagnosis can be, and PAOs bring people together who are going through a similar journey. This type of advocacy in the rare disease community can create momentum for change, resources, awareness and hope.
Learn more about advocacy in our Insightful Moments™ Advocacy Works! roadmap
If you have questions or want to learn more, please call 1-833-PTC-HOPE (1-833-782-4673) or email us at InsightfulMoments@ptcbio.com.