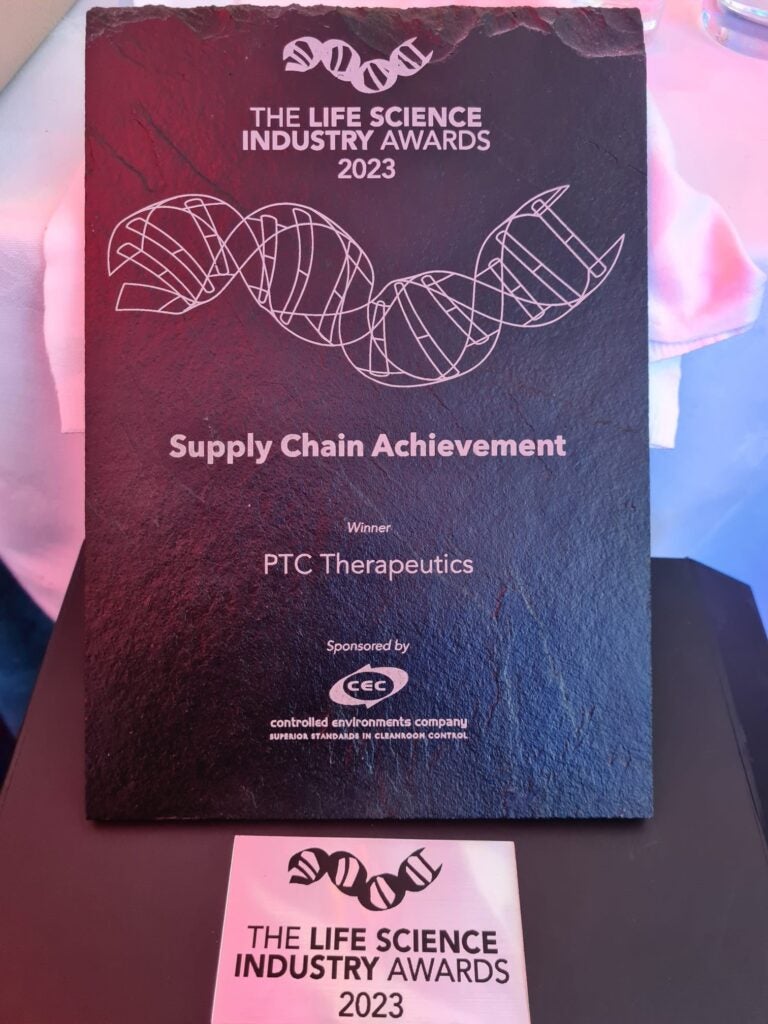 At the Life Sciences Industry Awards in Ireland on July 6, PTC received an award for Supply Chain Achievement and was named a finalist in the Life Sciences Company of the Year SME award. The Life Science Industry Awards recognize and celebrate excellence in the Irish life science industry.
PTC teams in Ireland were proud to receive this important award and be recognized amongst Irish companies and global multinational corporations in Ireland's life science sector encompassing pharmaceutical, biotechnology, medical devices and laboratory companies.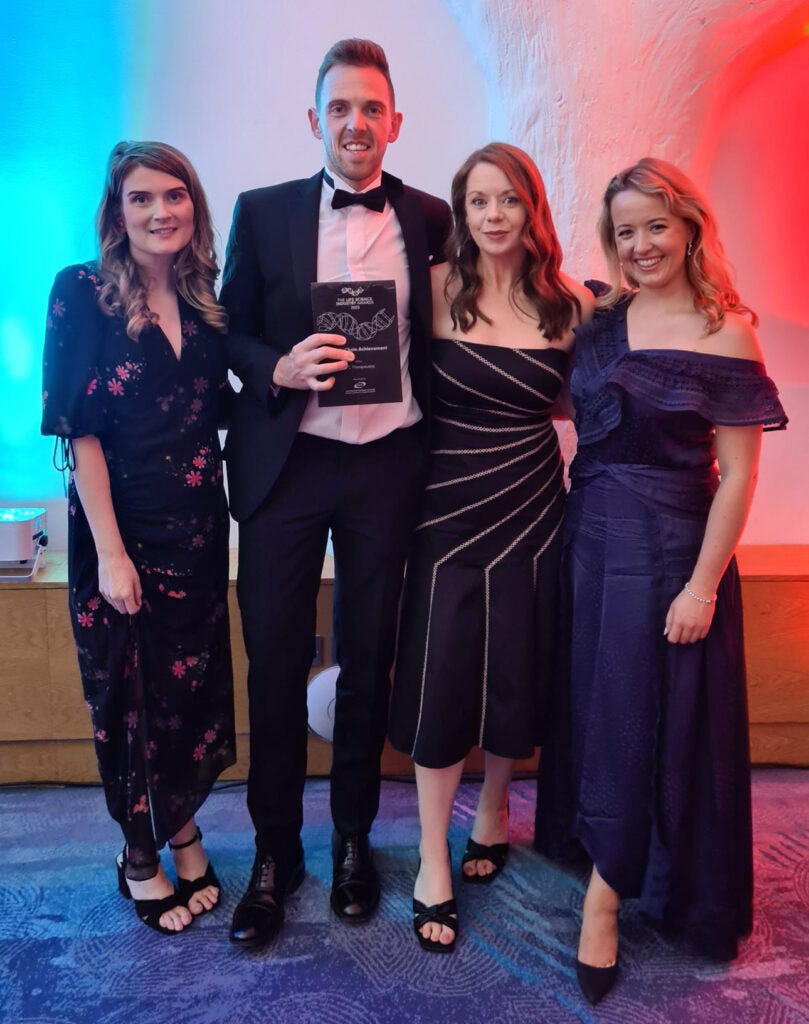 The Supply Chain Achievement award recognizes PTC's achievement in implementing an innovative supply chain model for a unique and first of its kind gene therapy product for an ultra-rare disease. Unlike conventional small molecule drug products and biologics supplies, gene therapies require a different, more complex approach. For the supply of this novel gene therapy, the Supply Chain Group based in Dublin had to establish a new, unique patient-centric supply chain model. This team is responsible for securing supply chain and logistics for all of PTC's commercial product globally (ex-US). This model involves multiple stakeholders with highly specialized capabilities to deliver individual product directly to pharmacies of selected hospitals just in time for scheduled surgeries.
As a finalist in the Life Sciences Company of the Year – SME PTC was proud to demonstrate outstanding achievement in launching an innovative gene therapy for an ultra-rare disease. The launch required an enormous amount of preparation, organization, innovation and investment across the entire business. Throughout the last 12-24 months, multiple teams and functions based in our Dublin international headquarters played a crucial role in securing approval and marketing authorization, supply chain readiness, education, engagement and patient access to therapy. Their contribution led to a successful launch in Europe which made a significant impact on patient standard of care and improvement in health care and established a new wave of life science innovation. To deliver on these achievements, the Dublin team successfully boosted business operational excellence, leading to increased employment and talent development. It also led to acquisition of new skills and capabilities and the pioneering of new approaches to solve distinct challenges beyond conventional methods.
PTC has had an established presence in Ireland for almost ten years, dedicated to improving the lives of patients with rare diseases. We are very proud to receive these accolades that recognize our commitment and contribution toward society, health care and life sciences.
Jesse Sibarium Senior Vice President, General Manager EMEA