This May, we are excited to celebrate EU Diversity Month and raise awareness about the importance of diversity and inclusion in the workplace and across society. Our Multicultural Alliance Group of Inclusive Communities (MAGIC) employee resource group (ERG) is conducting a number of activities this month that are aligned to this year's theme, "assessing workplace diversity and inclusion."
At PTC, we already have an enriched culture underpinned by global equality, diversity and inclusion values that foster respect and understanding among employees. As we strive to improve our efforts, our MAGIC ERG will explore 'what we are doing well?' and 'what we can continue to do ever better?' throughout the month of May.
At PTC we are on a journey to equality while staying committed to drive diversity and inclusion and make a positive impact in our company and society. We can't do it alone or individually. The only way to reach our goal is as OnePTC.
Pamela Zapata Director, Global Equality, Diversity & Inclusion at PTC
Let's explore diversity at PTC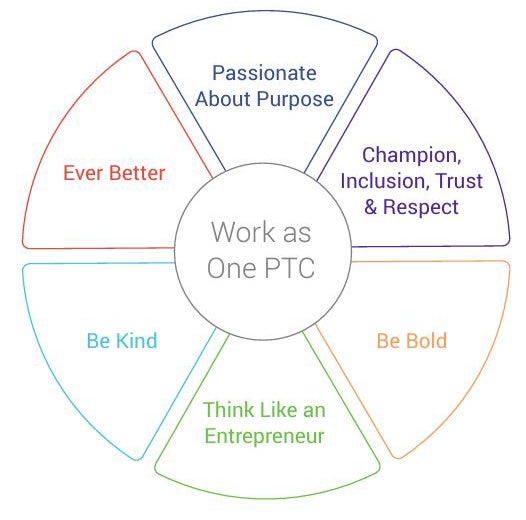 PTC Expectations
Our PTC expectations guide our core values, work principles and behaviors. Diversity and inclusion are key elements.
PTC Equality, Diversity, and Inclusion (EDI) Programs
We have a dedicated Culture and Community team that is responsible for our ED&I strategy, which focuses on awareness, outreach and developing our talent pipeline. Through the ED&I programs, employees are empowered to make a positive difference within internal and external communities.
Employee Resource Groups (ERGs) and Business Resource Groups (BRGs)
We have seven established ERGs and three prospering BRGs representing our diverse employee demographics, needs, interests, and differences. All foster personal connections within the organization. Our European ERG MAGIC promotes the respect and understanding of multiculturalism with a variety of focus areas, such as cultural diversity, inter-generational diversity, gender diversity, international human rights, cultural celebrations, and unconscious bias to name a few.
Global Outreach and Community Support Programs
Through our global outreach program, we support underserved and underrepresented communities such as women, the elderly and disadvantaged individuals. We respond to crises such as Asian-hate incidents, COVID, the war in Ukraine and recently the earthquake in Turkey and Syria.
We are Diverse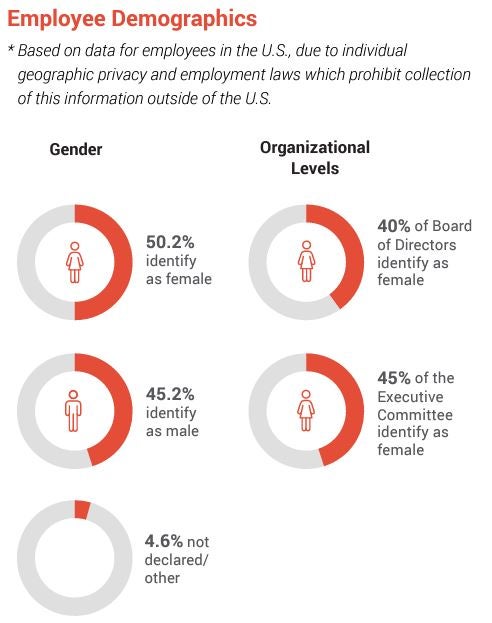 With more than 1,400 employees across 20 countries of operation, we are proud to have a diverse workforce enriched with unique backgrounds, gender, talent, languages, and nationalities. Our diversity drives our scientific excellence, our business success and innovation on all fronts. Our focus will remain to nurture our diversity and to continue to foster inclusion across all our business functions and locations.
There are also areas that we would like to do 'ever better' at PTC and inspire change outside of our organization.
Intercultural Intelligence
We believe continuous learning is important and key to addressing some of the ED&I challenges in the world, like misconceptions, bias, discrimination and even conflicts. This year, our MAGIC ERG is striving to enhance our employees' intercultural intelligence through a host of educational webinars and sessions that promote intercultural communication in the work environment, inclusive behaviors, inclusive leadership, cultural dimensions as framework for creativity, growth and innovation, and decoding Erin Meyer "8 Scales of Cultural Differences." As part of the EU Diversity Month celebrations, MAGIC will aim to bring our five intercultural senses to life through food, music, language, fun and games. Stay tuned!
Pipeline of Diverse Leaders
There is an opportunity to improve the talent pool of diverse leaders and we believe other organizations can benefit from our learnings. Women and men are often equally represented in entry-level positions, yet at the senior executive level positions, men outnumber women. In addition, ethnic diversity is under-represented in senior management positions compared to the demographics of the local population.
We realize this is something we can influence, which is why we've launched a tailor-made program in 2021 to ensure we have an enriched PTC pipeline of diverse leaders for the future at the senior-most levels of the company. The Emerging Leaders Management Development Program is a six-month program customized for our company and culture and built around the company's expectations of our employees. The full impact of the program will not be realized for many years, but it's being felt on the journey of these emerging leaders who are advancing their careers within the company. Learn more about the program here.
We also actively engage to improve diversity and inclusion on a number of other fronts, including Women in STEM, wellbeing and health, diversity in a wide range of sexual orientations, family arrangements, and gender identities.
Want to learn more about EU Diversity Month?