Debbie Hart, President and CEO of BioNJ
Debbie Hart always picks up the phone when PTC calls.
As the President and CEO of BioNJ, the life sciences trade association for New Jersey, she has been observing and living through every moment with PTC since the company was founded in 1998, by Stuart Peltz, Founding CEO of PTC, and the partnership with BioNJ.
BioNJ was started in the early 1990s as a trade association to help support and represent the growing life sciences industry in the state. NJ was – and still is – a great place to be for biotech. The industry grew out of big pharma's presence in the state. Alongside the robust pool of talent, government support, academic institutions and geographic location, NJ has continued to be a significant hub for the industry. Over time, BioNJ evolved into an organization that supports some of the largest of big pharma down to a single person with a promising molecule, all to help bring lifesaving drugs to patients in need.
Debbie first learned about PTC about 25 years ago, just as the company was beginning to be recognized as an up-and-comer with Stuart Peltz at the helm. When she first met them, it was a palpable, electric energy.
Over time, PTC and BioNJ formed an incredible partnership. Stuart served as the Chairman of the organization for two years and is – to this day – their longest serving board member. Over the years, Debbie saw firsthand PTC's culture and personality of warmth, caring, support and tremendous synergy. She also saw the passion and commitment to patients at every turn.
This long journey together also meant experiencing all the challenges that come with drug discovery and development. All biotech companies travel a similar road, but Debbie felt closer to PTC. These days, bolstered by PTC's achievements in gene therapy, she knows PTC is in a good place.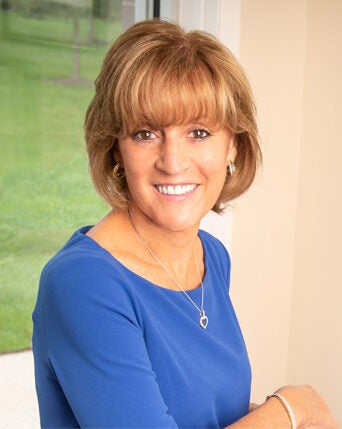 I adore PTC. Their commitment to NJ has been unwavering. We are forever grateful for PTC's commitment to NJ, to patients and to BioNJ.
Debbie Hart President and CEO of BioNJ
As Debbie reflects on their 25 years of partnership, she sees the culmination of this long and eventful journey. She still sees their passion and commitment to patients, and that the core of who PTC is. She recognizes their drive to never give up on their mission to help patients, and to just keep coming back the next day and the next.