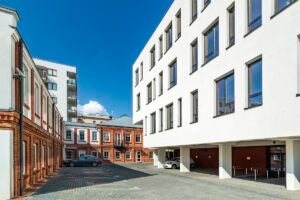 On the 1st of September 2022, PTC Therapeutics officially opened it's the newly established office, located in Warsaw, Poland.
The new office marks an important milestone for our company and the patients we serve. PTC's roots in Poland have already existed for several years, during which we have been invested in supporting the rare disease communities. The journey has not always been straight forward, so we are extremely pleased to be able to pursue our investment in the community with our new office and a dedicated team.
Andrzej Rytel, Director PTC Poland, who has played an integral part leading to the establishment of the local affiliate office shares insights about PTC's journey in Poland.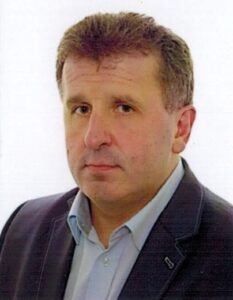 Can you tell us a little about PTC's background in Poland?
For several years PTC has been working closely with the rare disease community in Poland, in particular the Duchenne Muscular Dystrophy (DMD) patient community. We have been actively involved in supporting patient access to therapy affected by nonsense mutation Duchenne muscular dystrophy (nmDMD) while pursuing official reimbursement approval. The journey was not easy, but we never gave up on the patients and finally in January 2022, the Polish Ministry of Health (MoH) issued a positive reimbursement decision.
We have also been deeply invested in raising awareness of the disease, providing educational programs and advocacy through which we have supported to improve the standards of care of patients with DMD in Poland.
What can you tell us about the Polish environment and ecosystem?
Poland has made a tremendous progress over last 30 years changing pollical and economic system, becoming regional leader and unleashing its great potential of its 38 million citizens.
The healthcare system proved to be one of the most difficult ones to reform. The reimbursement legislation introduced in 2012 provided finally some transparency however the system is still one of the most challenging to navigate in the whole EU.
Therefore, we are particularly proud to have persisted in our efforts and collaboration with the Polish authorities which led to a positive reimbursement decision and access for patients.
How do you think PTC Poland will make an impact and serve patients in the community?
Our successful effort to secure patient access to treatment has changed the future outlook for the patient community. The success has been widely recognized by all important stakeholders including media which is encouraging a collective effort to continue to improve the care of patients and raise general awareness.
My team closely cooperates with center of excellence in Warsaw led by Professor Anna Kostera- Pruszczyk to organize and develop a network of regional hospitals who could take care of DMD patients close to the place where they live. We invest in education, development of standards of care and awareness both at national and local level.
What words come to mind when thinking of the future of PTC in Poland and PTC Poland team?
I have a great, experienced, and motivated team determined to help the DMD community to make the most of the momentum and improve patients' perspective now and for the future.
We are also very much looking forward to supporting patients in the future across a number of rare diseases through innovative therapies, awareness, education and advocacy.
We all feel very excited to be part of these developments in the heart of Europe.
How did you celebrate / mark the office opening?
We were extremely busy over the last 8 months preparing to establish the office and recruit new team members to support our operation. With everyone on board, we were finally able to get together on the 22nd September and celebrate the office opening in person but also virtually with our colleagues globally.