We want people to do their best every day – and you can do that when you are your whole person. When people feel like they can be themselves, they feel valued by their differences, and they make the people around them better. It makes PTC a better place to work, and we're even able to better serve patients and their families.
As a global company with offices in 20 countries and more than 1,200 employees, our team members bring many diverse backgrounds, nationalities, cultures, religions, talents, and experiences to PTC. We recognize this diversity as essential to driving our innovative spirit, our business, and sustainability, and how these elements bring value to the communities we serve. That's why we are passionate and committed to fostering and celebrating equity, diversity, and inclusion across our global organization.
In 2020, we formalized our Equity, Diversity & Inclusion (ED&I) program and hired a Culture and Community leader to expand and strengthen the program globally. This has led to establishment of multiple diversity groups within PTC that allow people to come together to discuss important topics, and multiple diversity efforts across our regions and locations have come to fruition.
"Our goal with the creation of ED&I at PTC was equality – plain and simple," said Pamela Zapata, Director, Global Equality, Diversity and Inclusion. "I'm proud that we've established communities that people at PTC are passionate about, like the Employee Resource Groups (ERGs), and that leadership is dedicated to driving these initiatives throughout the entire organization."
For the month of May, we are celebrating and honoring European Diversity Month and Asian Pacific Islander (API) Heritage Month. Our diversity groups and teams are actively involved in educating and promoting diversity across the organization to acknowledge these two important milestones.
In Europe, our Multicultural Alliance of Inclusive Communities (MAGIC) ERG is hosting a variety of events throughout the month including educational sessions, cultural exchanges, recipe exchanges, sharing personal stories and experiences, and participating in fun games.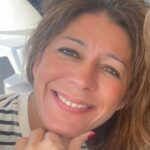 Rosana Munoz, our MAGIC ERG Leader and Senior Key Account Manager at PTC spearheaded the creation of the ERG in October 2021 with other team members. They are taking the 'bottom-up' approach to fostering ED&I in EMEA by actively listening.
Listening and learning from others is crucial for professional and personal growth," said Rosana. "The MAGIC Team is set with a strong action plan and an interesting agenda to bring people closer together through diversity.
Our Asian Pacific Islander (API) ERG raises awareness of the culture of the API community and creates a safe and welcoming place for open discussions and learning. We spoke with the incredible ERG leaders, Greg Park, Monica Hurtado, and Malisa Rust about what being an ERG leader means to them, their proudest ERG moments, and hopes for the group's future.
Greg Park, Vice President, Global Business Operations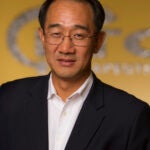 For Greg Park, being a leader of the API ERG meant he could empower others to have a voice – and not just his fellow One PTC colleagues, but their families, too. He's on a mission to bring awareness to important topics facing the API community and project a voice of safety and community. Greg also recently expanded the conversation to PTC's locations in other parts of the world: He reached out to the offices in Japan and Australia to bring even more global connection and discussion on important topics in this community.
I'm proud that we've been able to bring awareness to this topic, and I'm going to continue to do more by inviting all of PTC's 1,200 employees and their families to learn more.
Monica Hurtado, Manager, Regional Commercial and Medical Affairs Finance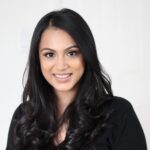 In Monica Hurtado's view, PTC's creation of the ERGs – especially the API ERG – brought people in the company together in times of darkness and light. As an API ERG leader, she's proud to help facilitate an open space for people to feel comfortable talking about issues and learning about culture – and to add some spirit and fun into a virtual world. These conversations have helped the community talk in a safe space about hate crimes among the API community while also celebrating and raising awareness of important events like the Lunar New Year and Diwali.
When the ERGs kicked off, it brought people together across the company. The API ERG gave people in the API community a safe space to talk.
Malisa Rust, Patient Engagement Liaison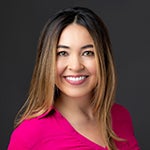 For Malisa Rust, being a leader of the API ERG meant she could not only be deeply involved in PTC's culture, but that she could help create a safe space for connections and community and empower allyship. It also gave her a space to feel connected and empowered.
After reflecting, I realized there are other individuals like me who might not know where they fit in. Everyone comes with a different story, and I found my space.
According to Martin Rexroad, Chief Culture and Community Officer, each of these leaders have a volunteer spirit, incredible capacity for achievement, and uniqueness that encourages people to ask questions and learn more. "When people step forward and invite you to learn, you are a better teammate and leader," he said.
All of this and more will continue to be our focus for diversity throughout 2022 and beyond. Stay tuned for more updates from ERG leaders across the company!