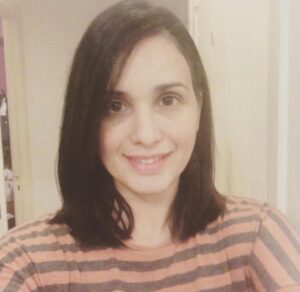 Laura D'Annunzio is part of our PTC patient engagement team in Argentina who knows first-hand what it is like to be affected by Duchenne.
Born in Posadas, a city located in north-east of Argentina, Laura and her twin brother are the eldest of four children. Her younger brother, Alejandro, was born when Laura was 8 years old. As Alejandro grew, their mom became worried that his physical development was falling behind that of other children his age. After struggling to obtain a diagnosis, Alejandro eventually underwent a muscle biopsy which confirmed he had Duchenne. At that time, physical therapy was the only form of treatment available for the condition. Despite Alejandro's diagnosis, Laura and her siblings had a happy childhood together. When Laura was 18, her younger brother lost his ability to walk and began using a wheelchair. Alejandro completed high school and began University, before sadly passing away at the age of 19.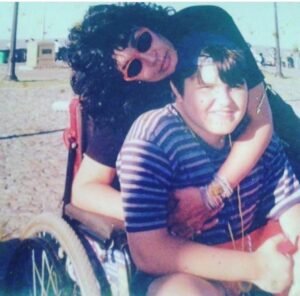 Her brother's experiences of Duchenne left a deep mark on Laura and her family, and it led her to study psychology at university, specializing in Organic Disease. After graduation, Laura moved to Buenos Aires to work at the hospital where her brother had been diagnosed, where she gave psychological support to families affected by rare diseases. Following this, Laura began working in patient advocacy, at a company specializing in orphan diseases.
In 2015, Laura began working at the Asociación Distrofia Muscular (ADM) of Argentina, the only organization for patients and families affected by Duchenne in her country. In this role, she supported the organization in working towards their three aims: promoting research into muscular dystrophy conditions such as Duchenne, providing practical support to those affected, and enabling patients to live independently. Two years later, Laura joined the Patient and Advocacy department at PTC Argentina to develop assistance programs and help patients access proper care. She still maintains close ties with the ADM to help families and patients with Duchenne.
By working at PTC, I have an opportunity to work closely with patient communities in Argentina and support them through the experience. Through my work I am honoring the memory of my brother.
Laura's commitment to improving the lives of all those affected by Duchenne, shows that family members affected by Duchenne CAN advocate for others and help make change. We are extremely proud to have Laura in our PTC family.