Living with a rare disease or caring for someone with a rare disease comes with many challenges. In addition to processing new and complicated information and making countless decisions, it can be tough to know where to turn to for help, or where to even begin.
To help support patients and their families – whether they are just starting out on their rare disease journey or already well into it – we created Insightful Moments. This community education series consists of programs and materials covering a variety of important topics, from navigating clinical trials to conquering stress, available in English, Spanish, and French Canadian.
With this new series, we hope to empower patients and their families in their decision making, self-care, and management of the various aspects of their journey. We also aim to make sure the voices of the community are heard and reflected across our programs and materials, and that patients feel supported through direct connection with our Patient Engagement team.
"PTC's North America Patient Engagement team is with you every step of the way," says Paula Orandash, patient engagement liaison. "We hope Insightful Moments provides the rare disease community with informative, helpful, and easy-to-use materials that support them with their rare disease journey."
The Insightful Moments educational series includes resources on the following topics in both English and Spanish:
Navigating Clinical Trials explains the ins-and-outs of clinical trials, including how to find a clinical trial, questions to consider before joining a clinical trial, and participating in a clinical trial
Discovering Wellness is a three-part series hosted by a Board-Certified Clinical Counselor covering the topics: Handling Emotions in the Clinical Trials Decision Process; Coping with the Rare Disease Diagnostic Journey; Navigating Life with a Rare Disease
Advocacy Works! covers ways families can advocate for themselves from the diagnostic journey to high-level government interactions
Holistic Inspirations provides a variety of ways for families to conquer stress through Personal Space, Personal Connections, and Personal Preferences
Medicaid and Government Programs entails a discussion about Medicaid coverage and the different government programs available to families with rare disease
Navigating Insurance outlines private and public insurance programs and how families can enroll in qualifying programs
Drug Discovery and Development: Learn how a therapy is developed from an idea at the bench through the processes it takes to make it to the bedside
PTC SEEK highlights how the Insightful Moments program comes to life. PTC SEEK aims to connect patients and their families to PTC, and act as their support from initial symptoms, through their diagnostic journey, and for personal connection with our North America Patient Engagement Team. SEEK stands for:
See the signs and symptoms
Educate yourself
Ensure all diagnostic is done
Know you have support
All of this information, including supporting videos and printable PDFs, can be found on our Insightful Moments information hub. Our Spanish Insightful Moments information hub Momentos de Claridad can be found at: https://www.PTCmomentosdeclaridad.com.
To learn more about the program, please contact Paula Orandash, patient engagement liaison, at InsightfulMoments@ptcbio.com, or by calling 1-833-PTC-HOPE, 1-833-PTC-VIDA (Spanish).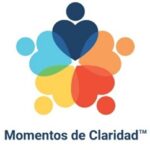 Vivir con una enfermedad rara o cuidar a alguien con una enfermedad rara implica muchos desafíos. Además de procesar información nueva y complicada, y tomar innumerables decisiones, puede ser difícil saber dónde pedir ayuda o incluso por dónde comenzar.
Para ayudar a prestar apoyo a los pacientes y a sus familias, ya sea que estén comenzando su proceso de una enfermedad rara o ya hayan avanzado, creamos Insightful Moments. Esta serie educativa para la comunidad consta de programas y materiales que abarcan una variedad de temas importantes, desde cómo explorar ensayos clínicos hasta cómo derrotar el estrés, y están disponibles en inglés, español y francés canadiense.
Con esta nueva serie, esperamos empoderar a los pacientes y a sus familias en la toma de decisiones, el autocuidado y el manejo de los diversos aspectos del proceso. También apuntamos a asegurarnos de que se escuchen las voces de la comunidad y de que se reflejen en nuestros programas y materiales, y que los pacientes se sientan apoyados a través de una conexión directa con nuestro equipo de Compromiso con el Paciente.
"El equipo de Compromiso con el Paciente de América del Norte de PTC está con usted en cada paso del proceso", dice Paula Orandash, enlace de compromiso con el paciente. "Esperamos que Insightful Moments le brinde a la comunidad de enfermedades raras materiales informativos, útiles y fáciles de usar que los apoyen mientras transitan esas enfermedades".
La serie educativa Insightful Moments incluye recursos sobre los siguientes temas, tanto en inglés como en español:
Explorar los ensayos clínicos explica los pros y los contras de los ensayos clínicos, incluido cómo buscar un ensayo clínico, las preguntas que deben considerarse antes de participar en un ensayo clínico y la participación en un ensayo clínico.
Descubrir el bienestar es una serie de 3 partes organizada por un asesor clínico certificado por una junta, en la que se tratan los siguientes temas: Cómo abordar las emociones en el proceso de decisión de los ensayos clínicos; cómo afrontar el proceso de diagnóstico de enfermedades raras; cómo llevar la vida con una enfermedad rara.
¡La defensa funciona! incluye las formas en que las familias pueden interceder por sí mismos desde el proceso de diagnóstico hasta las interacciones gubernamentales de alto nivel.
Inspiraciones holísticas incluye una variedad de formas en las que las familias pueden superar el estrés a través del espacio personal, la conexión personal y las preferencias personales.
Programas gubernamentales y de Medicaid hace referencia al análisis sobre la cobertura de Medicaid y los diferentes programas gubernamentales disponibles para las familias con enfermedades raras.
Explorar los seguros incluye los programas de seguros públicos y privados, y cómo las familias pueden inscribirse en programas que califiquen.
Descubrimiento y desarrollo de fármacos: Obtenga más información sobre cómo se desarrolla una terapia, desde una idea en la mesa de laboratorio hasta los procesos necesarios para llegar al paciente.
PTC SEEK destaca cómo el programa Insightful Moments cobra vida. PTC SEEK tiene como objetivo conectar a los pacientes y sus familias con PTC, y actúa como su apoyo a partir de los síntomas iniciales, a través de su proceso de diagnóstico y para una conexión personal con nuestro equipo de Compromiso con el Paciente de América del Norte. SEEK significa:
Ver los signos y síntomas (S)
Informarse (E)
Asegurarse de que se realicen todas las pruebas de diagnóstico (E)
Saber que tiene apoyo (K)
Toda esta información, incluidos los videos de apoyo y los archivos en PDF para imprimir, se pueden encontrar en nuestro centro de información Insightful Moments. Nuestro centro de información en español Insightful Moments se puede encontrar en este enlace: https://www.PTCmomentosdeclaridad.com.
Para obtener más información sobre el programa, comuníquese con Paula Orandash, enlace de compromiso con el paciente, en InsightfulMoments@ptcbio.com, o llamando al 1-833-PTC-VIDA (en español).