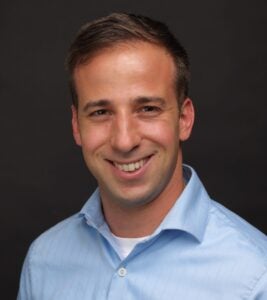 At PTC Therapeutics, our deeply committed #onePTC team helps us achieve our mission to help extend life's moments for patients with rare diseases and their loved ones. Part of this success is driven by our dedication to investing in our employees – and our Talent Acquisition team wants to continue to build and expand our support for our incredible employees.
We recently sat down with Noam Farago, Head of Talent Management and Organizational Development at PTC, to discuss the upcoming opportunity on his team for a Talent Management Specialist and what makes PTC a special company.
Can you tell us a little bit about the culture at PTC?
Our #onePTC culture is expressed through our commitment to patients and their loved ones and a real care for and dedication to our employees. At PTC, we have built an engaging and innovative work environment that is collaborative and committed to develop our employees. Science is our foundation, and our culture is our heart.
The Talent Management team plays an important role in maintaining this incredible culture and building it to become an even more strengths-based, learning culture.
How does PTC invest in Talent?
Everyone at our company, including our CEO, is committed to developing our talent, and PTC starts investing in talent since the employee's first day on the job. Each employee has the opportunity to complete and be coached on market-leading self-assessment (HBDI and Clifton Strengths) that in turn supports the employee's self-awareness and development. This trend continues throughout the employee lifecycle with ongoing skills training and resources made available.
Can you tell us a little about your team?
The Talent Management team at PTC is committed and diverse, and small but mighty. While we are a team of three, the impact we make on the organization is significant. We support many initiatives from learning and development to organizational and leadership development. We work together to take on the challenges and celebrate our successes – and we love having fun together.
Why are you recruiting for a Talent Management Specialist?
As PTC continues to grow, talent management additional responsibilities and processes are needed. A Talent Management Specialist will help manage those responsibilities and allow us to continue to expand our offerings and grow our expertise.
What can the successful applicant expect to achieve in the role?
A successful applicant should expect to make a significant impact on the organization, the employees and leaders by streamlining and perfecting how we make our development opportunities and processes ever better, accessible and exciting.
What traits or experience do you look for in strong candidates?
The perfect candidate is a high-performing team player, who is strong and passionate around Learning and Development and successfully implementing processes and analytics. This candidate cares about and is interesting in developing in the Talent Management domain.
The role requires attention to detail, an ability to bring organization and structure to processes, the ability to collaborate with internal key stakeholders and multi-task independently in a fast-paced environment while maintaining a positive attitude.
Does this sound like you? If you're interested in joining PTC, send your CV to skeane@ptcbio.com.