Dr. Elman is an adult neurologist at the University of Pennsylvania, in this episode she shares her experience and important considerations for a successful transition to adult care in Duchenne muscular dystrophy (DMD).
In the last decade, improvements in DMD care and therapeutic strategies have contributed to better patient outcomes and prolonged patient survival. Today, more and more boys are transitioning into adulthood and planning for their futures, which brings new challenges and new opportunities.
To hear more episodes, subscribe to the Take on Duchenne North America podcast on your favorite podcast platform, such as: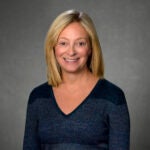 Lauren Elman, MD is an Associate Professor of Neurology at the Perelman School of Medicine. She graduated magna cum laude from Cornell University and received her medical degree from Cornell University Medical College. Neurology residency and neuromuscular fellowship were completed at the University of Pennsylvania. Her clinical practice is focused on the care of adults with neuromuscular disease, specifically those with amyotrophic lateral sclerosis (ALS), spinal muscular atrophy (SMA) and inherited disorders of muscle. She serves as the Director of the Muscular Dystrophy Association Center  at Penn and Director of the Penn Comprehensive ALS Center. Research interests include clinical, pathological, and genetic correlations as well as novel methods for disease quantification. Dr. Elman has co-authored more than 70 scientific papers and has been a coinvestigator on 16 neuromuscular clinical trials over the last ten years. She is most proud of the multiple teaching awards that she has received from medical students and residents at the University of Pennsylvania.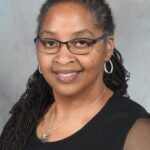 Audrey Ross Powell, M.D., FAAP is a senior medical science liaison with the PTC U.S. Neurology Medical Affairs Team. She graduated from Texas A&M University with a degree in microbiology and University of Texas Medical Branch at Galveston College of Medicine. She completed residencies in both pediatrics and internal medicine at the University of Tennessee. She is passionate about the care of those with rare diseases, including Duchenne.
PTC Therapeutics has provided financial compensation to Dr Elman for the time to conduct this interview.  
US-DMD-0258 12/21/21
Trademarks, registered or otherwise, are the property of their respective owner(s).
© 2021 PTC Therapeutics, Inc. All Rights Reserved.