Key Takeaways
• PTC clinical trials are regulated and reviewed by the FDA in the United States, and by local regulatory authorities, ethics committees, and institutional review boards in respective markets
• Most patients in PTC trials see an independent doctor for evaluation before enrolling
• PTC trial staff and researchers monitor individual patient data during a clinical trial
• Parents of children in PTC clinical trials can be in direct contact with trial site staff members
• Parents and children have access to information about the PTC trial before giving consent / assent
Parents and caregivers in the rare disease community are often excited to learn about new clinical trials for patients. However, that enthusiasm does not necessarily outweigh their concerns either. Parents worry about their child's safety and how they will be treated. For this reason, biotechnology companies that run these trials – like PTC – must invest time and effort in educating parents and their children about clinical studies.
Gregory Gordon, JD, MD, vice president, clinical development at PTC Therapeutics works to help provide education to the parents and caregivers. He positions PTC as a partner in the pursuit of treatment – working alongside eager parents. "[It boils down to] people wanting good treatment for their children and seeing what they can do to help," he explains.
Common Concerns
Greg says parents' most common concerns come down to two things: safety and quality.
Is the clinical trial safe?
The fact that clinical trials are experimental treatments gives most parents some pause. To overcome their fears, Greg and his team spend time educating parents and their children.
There are several checks and balances in place to keep patients safe. For example, in the U.S., the Food and Drug Administration (FDA) must review and approve life science data before biotechs are allowed to move forward with a clinical trial in humans. Also, institutional review boards evaluate a study's protocol and procedures to make sure everything is safe and appropriate.
Additionally, trial staff are on hand to assure parents that the researchers involved in the trial are monitoring their child very closely. This means that parents will have a human point of contact at each step along the clinical trial journey.
Is my child a guinea pig?
In the same way that providing education soothes parents' safety concerns, education also helps them understand that their child will receive quality care. "The way we address this question is to make sure that every patient in a clinical trial sees a doctor who is independent and not affiliated with a pharmaceutical company," Greg points out. "These are independent doctors who work in hospitals and clinics who care for patients (outside the trial)."
As with managing patients outside the trial, these doctors monitor every lab test, X-ray, and other piece of information collected to keep the patients safe. They also determine whether it's appropriate for a patient to participate in a clinical trial in the first place and, ultimately, if it is safe and appropriate for them to continue in the study once they have enrolled.
The Clinical Trials Learning Curve
The age of the child affects the way parents and their child receive education about the trial. Clinical trials for young people are typically broken down into three different categories:
Adults 18 years of age and older
Young children who are too young to make an informed decision
Pre-teen children and above
Greg calls this last category the "gray area" because of the variations in comprehension and decision-making skills.
The cutoff age for children in the "gray area" varies because you get the consent from the parent and the assent from the child. In other words, the child takes part in the decision, but the parent has the ultimate say-so.
Rare Diseases and Clinical Trials
Greg says that while the process for conducting clinical trials in children is no different than it is for adults, the added pressure of handling young lives automatically causes researchers to exercise more caution. Added caution can be a factor in the rare disease space because recruiting patients is more challenging. Biotech companies often struggle to find enough patients – a problem Greg describes as a "disconnect."
"You have companies looking for patients and parents desperate for treatment, but somehow, the two don't always connect," he explains.
Working Behind the Scenes of a Clinical Trial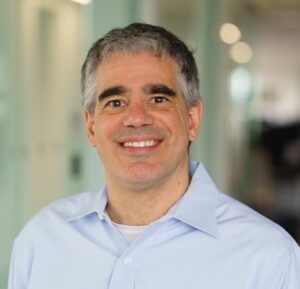 Even though Greg does not engage in providing direct patient care for the children enrolled in these trials, as a doctor, he feels intimately tied to the children involved. In his current role at PTC, he oversees the studies for these children as well as the physicians who take care of the patients.
Greg now has 12 years of industry experience under his belt, focused on both common conditions and rare diseases. He finds satisfaction in knowing the nature of his work is changing lives, a sentiment shared by many of his colleagues.
"Rare disease is different from common conditions because you're more intimately involved with the patient," he says. "Even though I'm no longer practicing (as a physician), I still have an opportunity to make a difference."
Clinical Trials at PTC
PTC is conducting clinical trials in a variety of disease areas. New ones are continually being added.