What has Sebastien been up to?
JULY 2023: A #DuchenneCan Update:
Since launching Handiscover in 2015, an online platform for accessible travel, Sebastien has been determined to improve accessibility and the day-to-day lives of millions of people who live with a disability. This idea came to life in 2020 when Sebastien launched the Handiscover Accessibility Management Program. With the program, Handiscover aims to help businesses and communities further their knowledge and accessibility to cater to the needs of people with disabilities. Originally, the program was tailored toward hotels/lodging and the tourism industry, however the COVID-19 pandemic shifted the focus to include local businesses and communities.
Millions of people live with a disability, 70% of whom have a 'hidden' accessibility need.
Since the launch of the program, Sebastien has partnered with various business and local municipalities in Sweden, such as retail malls, museums, public spaces, municipality buildings, schools and sporting grounds. As a result, several public playgrounds have been made more accessible and a number of retail malls are now more disability friendly. Some examples include VölaCentrum and Skhlm Centrum, The ABBA Museum and The AVICII museum in Sweden.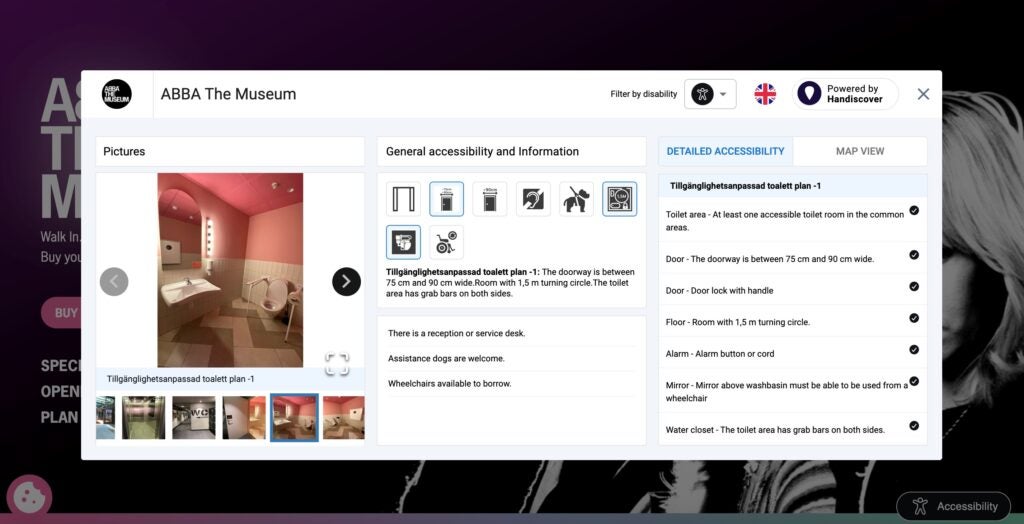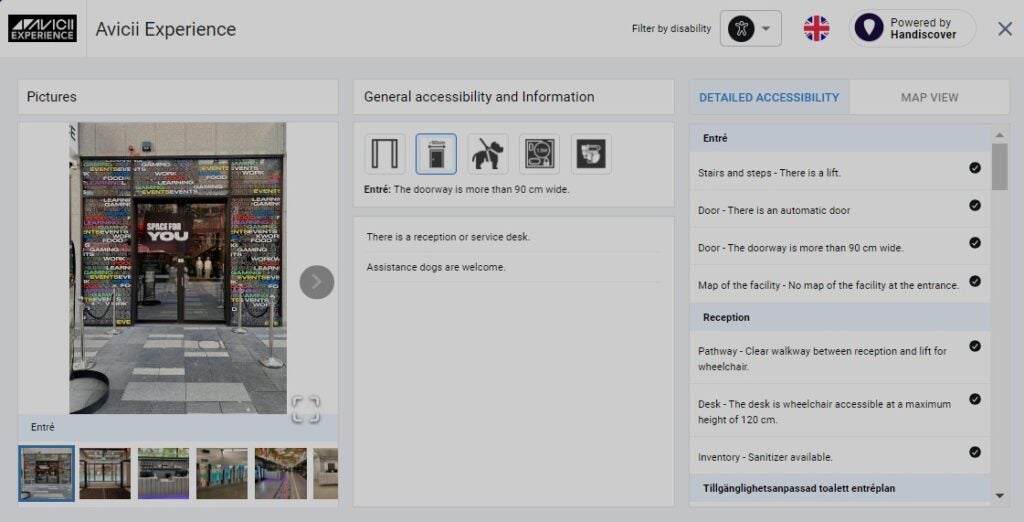 Sebastien's goal is to expand the program to global organizations and support more people around the world. There is a great deal of interest and the near-term possibility of the first global collaboration. Opportunities have also opened to re-connect with the hotel and hospitality sector where this program can bring great benefits to both the business and the customers with disabilities. It's not always easy to bring new customers and organizations on board due to lack of resources and budget restrictions; however, Sebastien continues to push forward with a meaningful and strong value proposition.
We want to let businesses know that improving accessibility is not a cost burden, but a means to actually improve business by catering to more customers.
Sebastien Archambeaud CEO of Handiscover
Meanwhile, the Handiscover travel platform continues to grow organically. This year, Handiscover joined Expedia Group for its OpenWorld Accelerator program as one of 12 globally selected startups to advance innovation in the travel industry. The project will focus on increasing access for underserved travelers. Join us in congratulating Sebastien on these impactful achievements.
---
Sebastien is the founder of Handiscover – an online hub for booking accessible travel accommodations.
He's passionate about travel and has lived all over the world. He was determined that he'd keep his travel habits once he had children. However, at four years-old, his son Teo was diagnosed with Duchenne muscular dystrophy, and Sebastien soon discovered how challenging it can be to travel and find accommodations that are adapted for his son's special needs.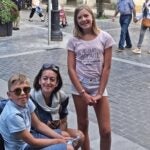 After a family trip to Paris, Sebastien was inspired to create Handiscover. He wanted to do something that would make a difference and give people with special needs the tools they needed to travel freely and safely.
Handiscover is the first community-based travel website dedicated to people with special needs. It is built on a bank of qualified data pertaining to the accessibility of accommodations in popular vacation destinations. Its information is tailored to an individual's level of mobility and includes personal anecdotes and insights about the culture in different countries – all relevant and useful to people with physical disabilities or limited mobility. These insights help encourage disabled travelers to visit new places, and ensures that people with special needs can travel independently.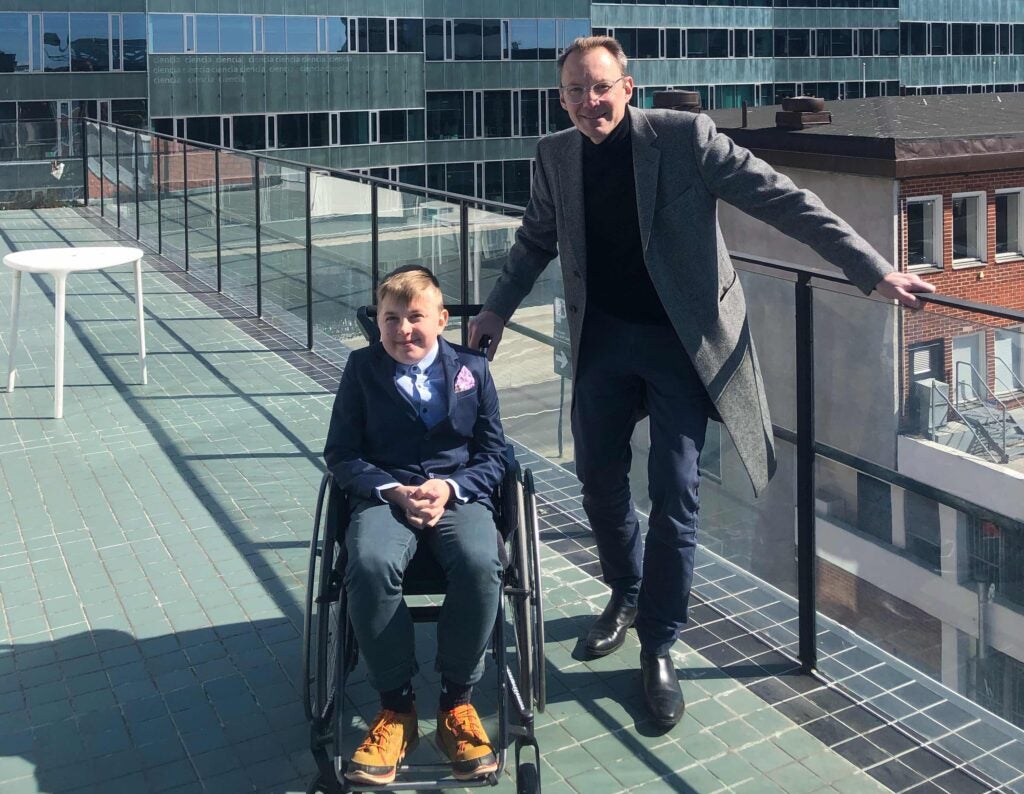 Handiscover's mission is to democratize accessibility. The company has grown over the years – capitalizing on its data, knowledge and expertise, and is now helping other businesses in the industry with Accessibility Management Solutions. This includes assessing and improving accessibility communication as well as education on accessibility and disability for staff.
Thanks to a grant from the European Union, the Handiscover team CAN further build and expand their programs to help businesses cater to the many people who have some form of disability – whether it be mobility, visual, hearing or cognitive impairment.
We have seen that we can make a real impact on society when it comes to accessibility and improved conditions for people with a disability by helping companies to adapt. It's about giving people the choice, freedom and opportunity to live independently.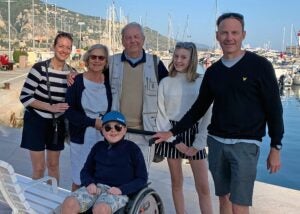 Connect with Handiscover on social media: