PTC presents an interactive, family-friendly event for escape game enthusiasts of all ages.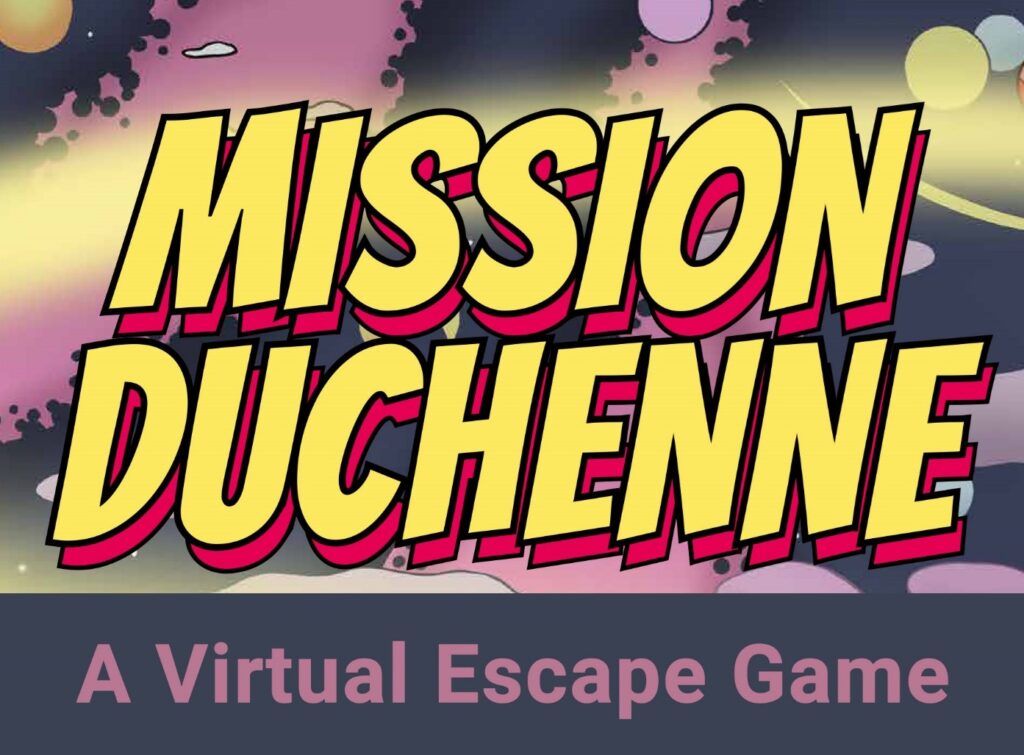 Mission Duchenne™: A Virtual Escape game is intended to be a fun and empowering virtual game experience for families. The game content includes information about Duchenne muscular dystrophy. The game can be played as many times as you like. We invite parents and caregivers to preview the game before sharing the game link with children. The game is suitable for all ages, but, like most escape games, is best played with a group of family members or friends.
Join Jon and Captain Jack as they tackle the daily challenges of living with Duchenne muscular dystrophy AND work to defend the galaxy from intergalactic super villains.
All gameplay takes place online and players engage in gameplay anonymously.
For additional information, please contact PTC Therapeutics at info@ptcbio.com.
Scenes from Mission Duchenne™: A Virtual Escape Game
This MISSION DUCHENNE game is intended for residents of the U.S. only, is available to the general public for informational purposes only and should not be used for diagnosis or treatment of a health problem or disease. This MISSION DUCHENNE game is not intended as a substitute for consultation with a healthcare provider.  Please consult your healthcare provider for advice.