Global Patient Engagement Team at PTC
When you speak with our Global Patient Engagement (PE) Team, you can feel the passion and care they have for the patients they serve. At PTC, we have dedicated PE teams covering the U.S., Latin America, and EMEA (Europe, Middle East and Africa).
The PE team is an incredibly important function of PTC, as they act as a direct line of contact, building relationships between the company and rare disease patients, caregivers and patient groups. They ensure the patient's voice is incorporated in all aspects of drug development.
Living with a rare disease or caring for someone with a rare disease comes with many challenges. In addition to processing new and complicated information and making countless decisions, it can be tough to know where to turn to for help, or where to even begin. The PE teams, together with other colleagues at PTC, develop and provide resources to support patients and caregivers. The team has a major focus on increasing disease awareness and understanding both for those with a diagnosis and for those who are searching for an answer.
Here are some of the impactful initiatives designed to raise awareness about rare diseases and support those living with a rare disease.
The U.S. Patient Engagement team provides resources and support to patients and their families throughout their journey with a rare disease through collaboration, compassion and partnership. To help support patients and their families – whether they are just starting out on their rare disease journey or already well into it – the U.S. PE team created Insightful Moments™. This community education series consists of programs and materials covering a variety of important topics, from navigating clinical trials to conquering stress, available in English, Spanish (Momentos de Claridad) and French Canadian. These written resources are coupled with frequent webinars with guest speakers that help to bring the topics to life and bring a sense of community.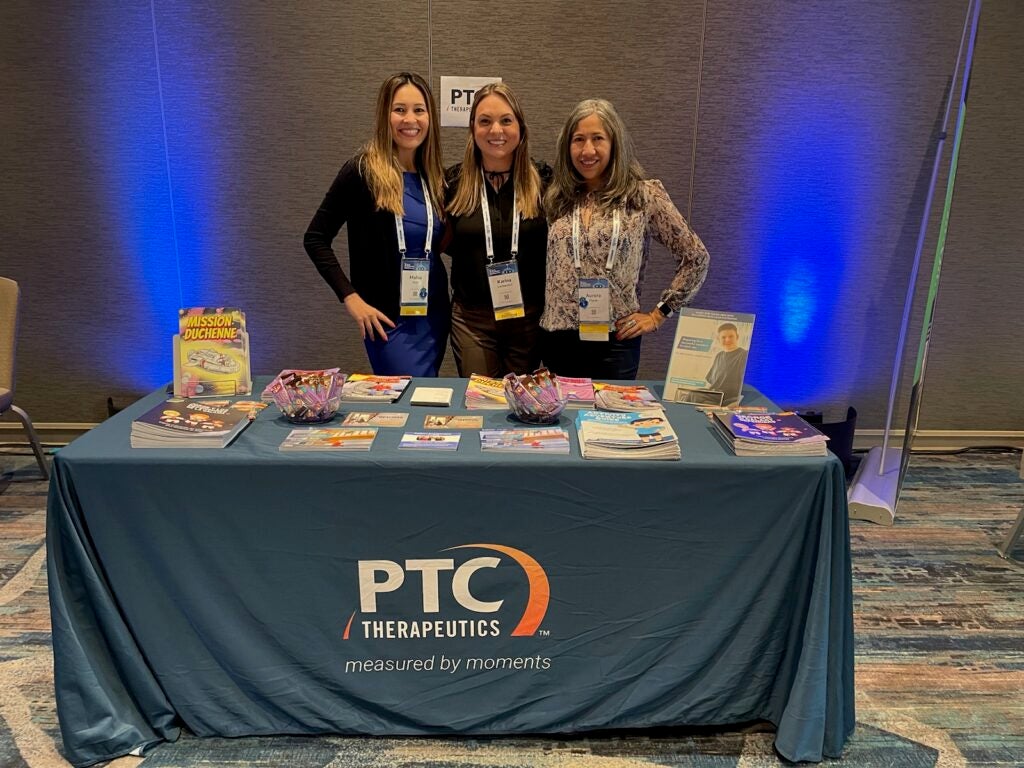 Another important resource stemming from Insightful Moments is the My VIBE™ podcast. My VIBE gives patients, caregivers, families and friends a forum to share their story and journey living with a rare disease (read more about My VIBE here). Navigating Duchenne™ is another cornerstone educational program series from the U.S. team. The free videos, in-person sessions and virtual webinars address a variety of topics meant to help patients, families and caregivers navigate their journey with Duchenne muscular dystrophy by empowering, supporting and creating community.
Our PE team for EMEA engages and collaborates with more than 100 patient advocacy organizations (PAOs) across 45+ countries and a diverse range of cultures. Key initiatives to increase disease awareness and support patients and caregivers include the ongoing resource development for the PTC patient and caregiver websites, www.aboutaadc.eu and www.duchenneandyou.eu. Both websites provide educational resources on rare diseases, specifically AADC deficiency and Duchenne. This includes caregiver and patient videos, a podcast series called RARE TALKS, advice and support for caregivers such as physiotherapy guidance.
Collaborative projects with PAOs form the foundation of engagement for the EMEA PE team. For example, the team recently conducted patient-focused research partnering with PAOs from nine countries in the EU to better understand the transition from pediatric care to adult care experience of teenagers, young adults and caregivers. Work is ongoing with the PAOs to develop resources to address the challenges faced by people living with rare diseases during the transition process.
In Latin America, the PE team is divided into the Brazilian, Mexican, Andean and Southern Cone regions, managing relationships with more than 70 associations focused on the five therapeutic areas of focus in the region. Among the many projects are training and engagement actions, with the participation of local universities and specialists, as well as support in developing disease awareness campaigns.
One example is the training course developed by the PE team in Brazil, "Tempo de Acesso", which for the first time, shared knowledge about the health system and discussed the role of organizations in depth. In the Andean Region, the team supported the creation of "Escuadron Duchenne", a team of superheroes who bring knowledge about Duchenne to the local community in a light-hearted and fun way. The Southern Cone team supported Duchenne associations with understanding and activating multidisciplinary care for the disease.
The PE team is the link between the patient community and PTC. Our goal is to give patients a platform to elevate their voice, to listen and to empower patients and their families to have their voice heard throughout their entire rare disease journey. The PE team lives out the PTC mission.