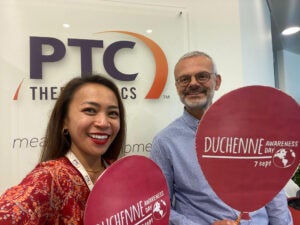 Each year on September 7, the Duchenne muscular dystrophy (DMD) community unites to raise awareness for the 250,000 people around the world living with DMD. This year was no different, and PTC was proud to join the many supporters and advocates globally on September 7 to show support for the DMD community.
This year's theme was "Women & Duchenne," and to honor this day, we highlighted inspiring women in the Duchenne community, and celebrated the entire community.
Here, we reflect on the moments we measured and highlights of our global efforts in 2022.

Globally: To acknowledge the day and spotlight the theme, we published a newsroom article celebrating Women in Duchenne. We also announced and celebrated our 2022 STRIVE Award Program grant recipients. The 2022 recipients include patient advocacy organizations from Brazil, Greece, Turkey, and the U.K. Read more about the recipients here.
US: In the US, we hosted internal celebrations and educational events, including an engaging panel discussion between several women connected to Duchenne. The panelists shared the impact of Duchenne in their lives from the patient, caregiver, and carrier perspectives.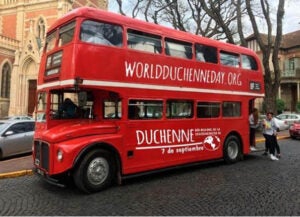 Argentina: PTC Argentina organized an "awareness bus," that visited the main neighborhoods of Buenos Aires from September 2 to September 7. The bus made several stops along the way, raising awareness of DMD and engaging people with educational facts. The final stops on September 7 were at Hospital Elizalde & Hospital Gutierrez, one of the most recognized pediatric institutions in Argentina. In addition to sharing social media content about the bus, a temporary structure about WDAD was built in one of the most important shopping malls in Buenos Aires.
Mexico: In Mexico, we hosted a press conference with the participation of the RED (CSO), presented the clinical guidelines for the care of Rare, and launched a digital campaign to raise awareness. We also organized lighting up Mexico City´s historical buildings during WDAD.
Andean Region: The Andean Region teams developed awareness initiatives, working in close collaboration with local Patient Advocacy Groups.
Colombia: PTC Colombia's Duchenne Squadron visited hospitals in major cities, educating about the disease and handing out Duchenne Squadron capes. A short film, ''Behind every difficulty there is life," was published, and we organized national monument lighting on WDAD. With the endorsement and support of medical-scientific societies, PTC sponsored the landing page www.dejatuhuella.com ("leave your fingerprint") that hosts key information on the disease, along with five one-minute capsules of doctors who describe how they contribute to the treatment of the disease.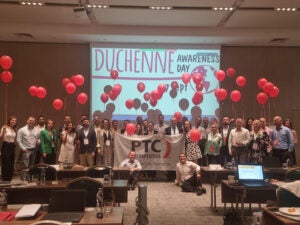 Ecuador: PTC Ecuador raised awareness of DMD through a press release and radio spots. We also conducted a Duchenne Day hospital visit.
Peru: In Peru, we worked with the Duchenne Parent Project's networks to capture patient interviews.
Brazil: PTC Brazil launched the digital book "Detective Gui", which presents high-quality educational content for children and parents. Additionally, a new episode of the podcast #OutraDR, held by the Jô Clemente Institute and supported by PTC, featured Dr. Ana Lúcia Langer discussing particularities of DMD. Aiming to expand the knowledge about this disease, PTC Brazil has been investing in several initiatives, ranging from approaching health professionals to parents of small children, who need to be aware of the characteristics of DMD. The goal was to raise awareness of DMD in schools and among teachers, caregivers, as well as the medical and health community.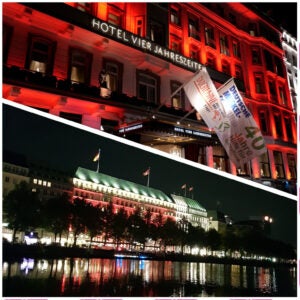 DACH-Region: PTC Germany participated in a radio interview with the Patient Advocacy Organisation (PAO) German muscle dystrophy aid, which reached 4.8 million listeners across 39 radio channels. Various radio stations used the audio files and published texts about DMD and the World Duchenne Day on their websites. Additionally, PTC and PAO worked together to illuminate the Hotel Vier Jahreszeiten in Hamburg in red, with a WDAD flag. All guests that attended received information about DMD. The newspaper "Hamburger Abendblatt" published an article about DMD, the Word Duchenne Day and PTCs commitment to the community.
Spain: PTC Spain developed and published new resources for Women & Duchenne on their website «Duchenne y Tú» which highlights aspects related to Duchenne and the female world. Duchenne Parent Project and ASEM Federation patient associations welcomed the content and shared it on their social networks.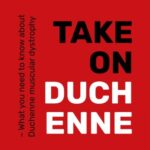 Nordic Region: We produced two insightful podcast episodes dedicated to Women & Duchenne. An episode in English and one in Swedish highlight perspectives of two mothers and caregivers about hope, grief and love from a mother's perspective. Click to listen to the podcasts podcast here https://soundcloud.com/takeonduchenne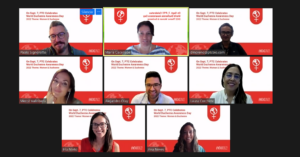 Across the globe our colleagues got together in person and virtually to mark World Duchenne Awareness Day and exchange on experiences.
At PTC, we are committed to a single purpose: Extending life's moments for patients with rare diseases and their loved ones. For us, we celebrate the Duchenne community every day, and we measure our impact by the moments we create for patients with rare diseases and their families.