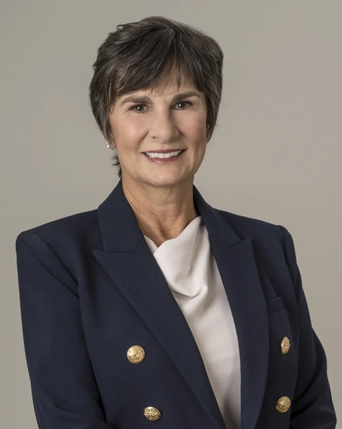 Mary Frances Harmon
Senior Vice President, Corporate and Patient Relations
Mary Frances Harmon brings more than 30 years of broad experience within the pharmaceutical industry to her role as senior vice president of corporate and patient relations at PTC. She oversees the strategic and operational leadership for corporate communications, policy, advocacy, and patient communications and engagement, which is essential in our commitment to patient families. Her work helps create a unified vision for patient and government relations and implementing programs with patient groups. Mary Frances formerly served as head of global patient advocacy for PTC.
Before joining PTC, Mary Frances' previous roles included being the head of global patient advocacy at NPS Pharmaceuticals as the organization's head of patient services. In addition, she was vice president, global operations and administration and held marketing positions at The Medicines Company. She also worked in marketing at Sanofi-Aventis.
She earned her Bachelor of Science in medical technology from Jacksonville University.