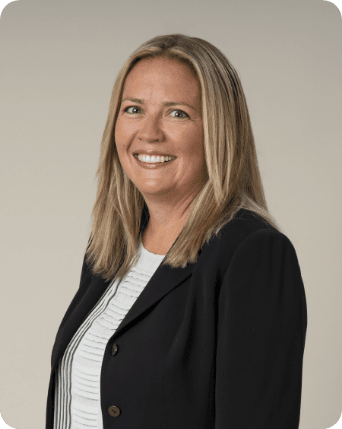 Christine Utter
Senior Vice President, Chief Accounting Officer and Head of People Services
Christine Utter assumed the role of senior vice president, chief accounting officer and head of people services in 2017. As such, she oversees PTC's Total Rewards global employee benefits program. Christine joined the organization as the assistant controller in 2010.
Before joining PTC, Christine worked as the assistant corporate controller of Barrier Therapeutics and as a financial analyst at Engelhard Corporation. She began her career as an auditor with Arthur Andersen before moving on to a senior auditor role at Ernst & Young.
Christine earned her Bachelor of Science in accounting from the College of New Jersey and is a certified public accountant.