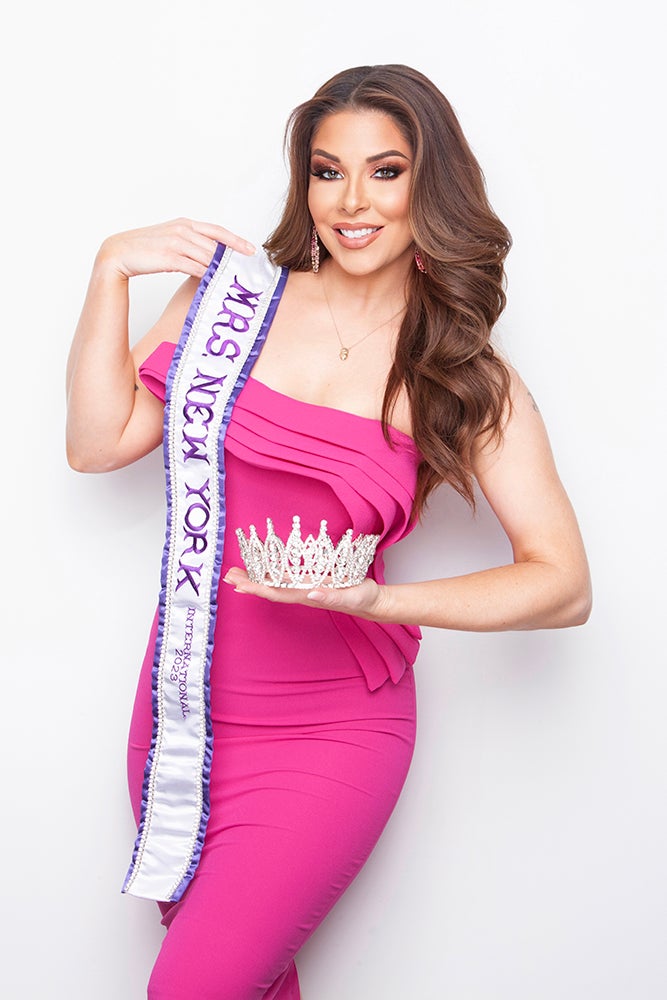 It is fair to say that Jessica Fabus Cheng is a very impressive woman who carries many crowns and titles including surgical nurse, sportswoman, mother, Duchenne carrier and cancer survivor, and Mrs. New York International 2023. She is also a former figure skater and in 2021 was listed as one of Taekwondo Life Magazine's '10 Women to Watch'.
Her personal story with Duchenne started in 2004, when she learned that her younger cousin Tommy, was diagnosed with Duchenne. She recalls it feeling like a "rug being pulled out from under you". A few months after, while in her mid-twenties, Jessica took the initiative to do genetic testing and this later confirmed her status as a Duchenne carrier. Straight after Jessica got involved with the Duchenne patient community, supporting fundraising activities and walkathons.
Professionally, Jessica pursued her passion to help others in the medical field. She became a surgical technologist, starting in the operating room and then became a nurse. She recalls being in the operating looking at a patient who was under anesthesia, thinking;
I realized, it's on me to speak up for this patient who can't advocate for themselves. I wanted to bring this somehow, outside of the hospital walls, bring this passion that I felt.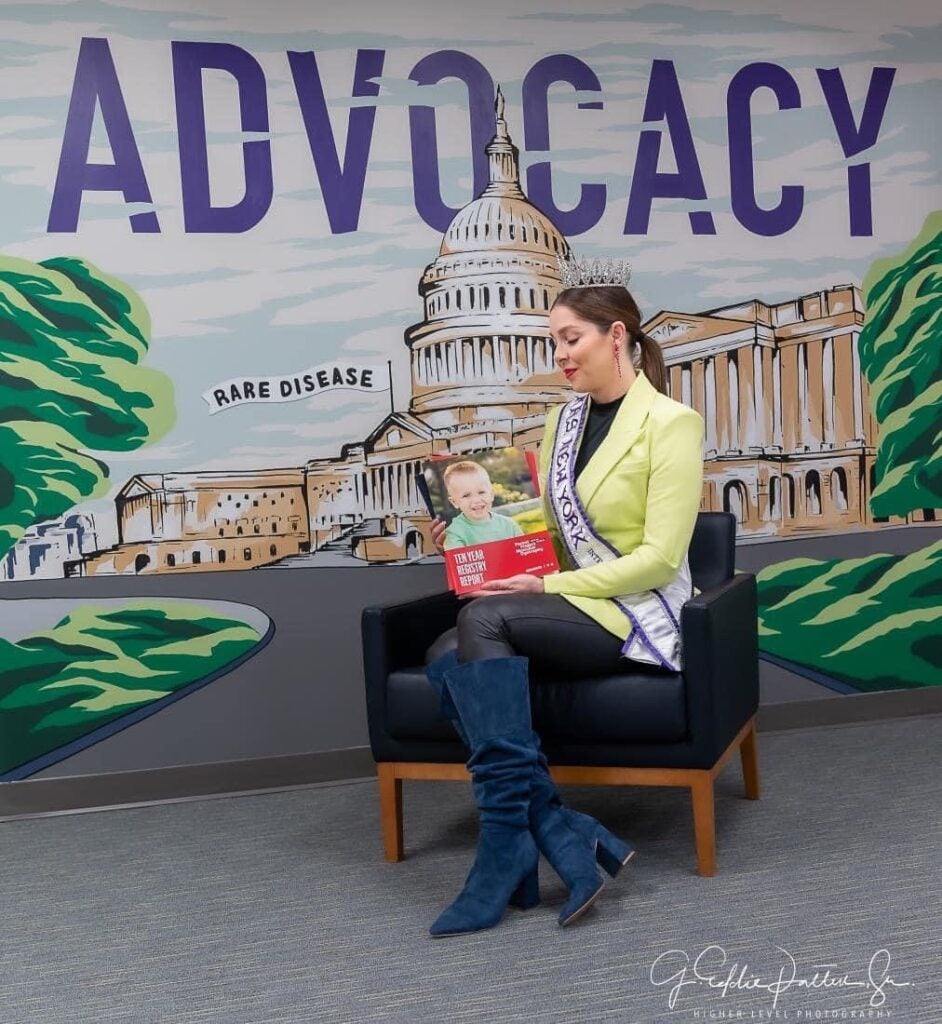 She decided to attend her first PPMD (Parent Project Muscular Dystrophy) conference in Washington D.C. She was hesitant as she saw herself as 'just a cousin'. However, what she found was a welcoming community of people with Duchenne and their loved ones coming together to support each other. This inspired her to become more involved in Duchenne advocacy. Jessica has since lobbied the government to provide more research funding for Duchenne, given keynote speeches at the PPMD conference, interviewed family members affected by Duchenne and through her social media accessibility initiative, "Socially Accessible" she is using her community-building, teaching and advocacy skills to highlight the need for more accounts to be accessible to the disabled community.
Jessica strongly believes in the power of storytelling to encourage positive change, both on social media and in advocacy. She established her 'The Power of your Story' program to coach loved ones affected by Duchenne and other conditions to share their story with policy makers and the public. Utilizing her R.E.S.T (Recognize, Embrace and Share Truth) approach she has empowered people to share their unique perspectives. As she says,
The most meaningful moments are when I see family members stand up and share their story for the first time.
Since she began this program, Jessica has seen government funding for Duchenne increase threefold, although does not accredit this to herself.
"We are all members of the greater Duchenne community, and together we are making a marked difference. I encourage everyone to use their unique gifts and talents to contribute to "ending Duchenne" and making accessibility the norm.
Jessica won the Mrs. New York America pageant 2021 and this year she is Mrs. New York International. Her titles provide a platform to support her Duchenne campaigning work and she even attends advocacy events with her crown and sash in tow. A few weeks after being crowned Mrs New York America, however, she was diagnosed with Hürthle cell carcinoma, a cancer of the thyroid. Thanks to surgical intervention and radiation, she is now cancer-free.
Jessica juggles her busy schedule with a lot of 'self-care' and takes time off when needed. In her downtime she likes to spend time with her husband and daughter, who are becoming more and more involved in her advocacy work.
In the future she envisions herself impacting people on a global scale, bringing hope and inspiring action for the Duchenne and disabled community.
To connect with Jessica please visit @socially_accessible on Instagram to not only learn more about telling your story on and offline for advocacy and awareness purposes but to see how easy it is to make your social media accounts accessible to benefit all people who use the platforms. For her work and dedication to Duchenne, Jessica definitely deserves the 'Mrs DuchenneCan' crown.