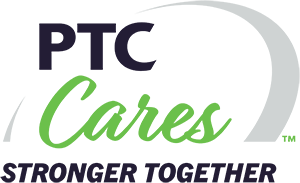 Navigating a rare disease diagnosis and treatment can be overwhelming, from getting a prescription, working through insurance coverage and getting the medication on time. For people living with rare diseases taking a PTC treatment, PTC Cares is here to help.
PTC Cares helps take care of treatment coordination, so patients with a rare disease and their families can spend more time taking care of themselves. Dedicated Case Managers support families throughout the rare disease journey and provide the expertise needed to help make the process of getting treatment easier.
One of the core support services provided by PTC Cares is Insurance Navigation.
Our Case Managers help navigate the insurance process from the very first prescription through every open enrollment period—and any changes in between. They help patients and their families with:
Confirming the prescription: Once PTC Cares receives the patient's Prescription Start Form from their healthcare provider, the Case Manager will call to confirm the patient's information.
Benefits Investigation: They work with the patient's healthcare provider and insurance company to confirm coverage and any out-of-pocket costs.
Explanation of Benefits: The Case Manager will walk the patient through their insurance benefits and any additional financial assistance programs that may be available.
Continuing Support: If the patient's insurance coverage changes or other challenges arise, the Case Manager will always be there to help them maintain access to treatment.
A personal guide for navigating treatment
Get to know one of the PTC Cares Case Managers, Rachel, who brings a friendly attitude to every call she answers from families, and learn more about PTC Cares