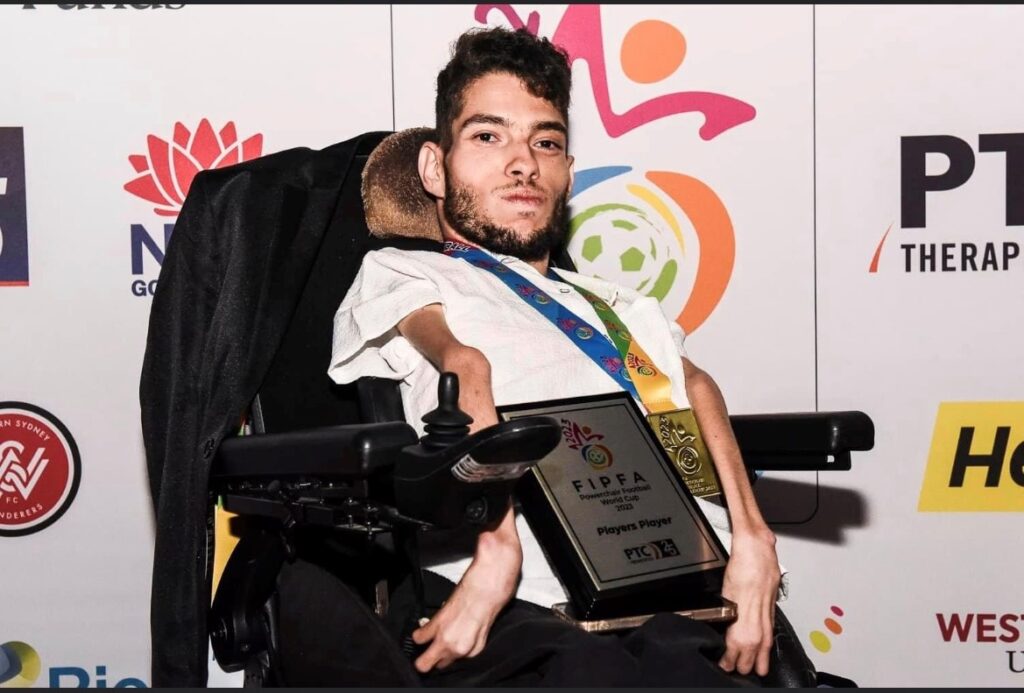 Congratulations to France, the 2023 FIPFA Powerchair Football World Cup champions, who defeated England in a thrilling Final complete with a shootout tiebreaker! Placing in 3rd after England was the USA.
Last week brought great excitement and opportunity to showcase the true meaning of inclusion at Quaycentre Sydney Olympic Park in Australia. In one media report from ABC News in Australia, researchers said that powerchair football and the World Cup in particular are shifting the way people living with disabilities are viewed.

As the premiere sponsor, our logo was prominently displayed in the match arena. More importantly, PTC employees from the local office, as well as several who were visiting, made it to the matches in person and cheered for their country's teams. Our teammates attending the opening and closing ceremonies and had the pleasure of presenting the PTC Player of the Tournament to Momo Ghalami of France, pictured above.
Thanks to all who engaged with the powerchair football posts on our corporate social media channels. In case you missed a few of the matches, Darrel Nicklow, a young man with Duchenne, shared recaps throughout the week from his YouTube channel. Be sure to subscribe to DNick Productions for additional content from Darrel and check out the clips below:

Opening Day Highlights

Mid-week Highlights