Dr. Ellen Welch is the Chief Scientific Officer at PTC who has been researching and tackling Duchenne for more than 20 years.
In this podcast episode, Dr. Welch reflects on scientific advances in the last two decades and how it has contributed to progress in the Duchenne space.
She also explains the growing appreciation for women who are carriers, whether manifesting or not, and why it is important to ensure continuous awareness and provision of care.    Listen to the podcast for more.
To hear more episodes, subscribe to the Take on Duchenne North America podcast on your favorite podcast platform, such as: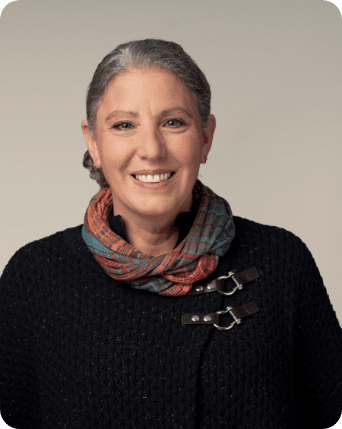 Ellen Welch, Ph.D., currently serves as the chief scientific officer at PTC. Ellen has applied her understanding of post-transcriptional control mechanisms to the discovery and development of small molecule therapeutics that modulate RNA-mediated processes.
Over the last 20 years, she has been involved in the discovery and development of small molecules that promote the readthrough of nonsense codons and in the identification of small molecules that modulate splicing. The application of these mechanisms and others are the focus of her ongoing efforts to bring therapies to patients with rare disorders.
Ellen earned her doctorate of philosophy in molecular biology from the University of Massachusetts Medical School and completed her postdoctoral studies in molecular biology at Robert Wood Johnson Medical School at Rutgers University.
---
Podcast Host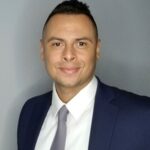 Jonathan Blaize received his PhD in Neuroscience from the City University of New York before joining the faculty at Wagner College where he earned tenure and rank of Associate Professor. A learner by nature, Jon studied the molecular underpinnings of vision and neural inhibition, epigenetic remodeling, and phthalate driven endocrine disruption during his academic tenue. Jon taught more than 20 different classes, developed new courses and designed curricula while also serving as Co-Director of Pre-Professional Programs, Physician's Assistant Advisor, Grants Coordinator, and curriculum assessment consultant, to name a few. Having focused on translational research throughout his career, and with a desire to engage the rare disease community while leveraging his vast experience in education, Jon pursued board certification in Medical Affairs and transitioned to the role of Medical Science Liaison at PTC Therapeutics in December of 2021. Jon remains passionate about patient care, disease state awareness, education access and research advancement and is thrilled to provide a platform for patients, care providers and scientists to share their experiences and knowledge on the Take-On Duchenne North American Podcast.
US-DMD-0305 I July 2023
Trademarks, registered or otherwise, are the property of their respective owner(s).