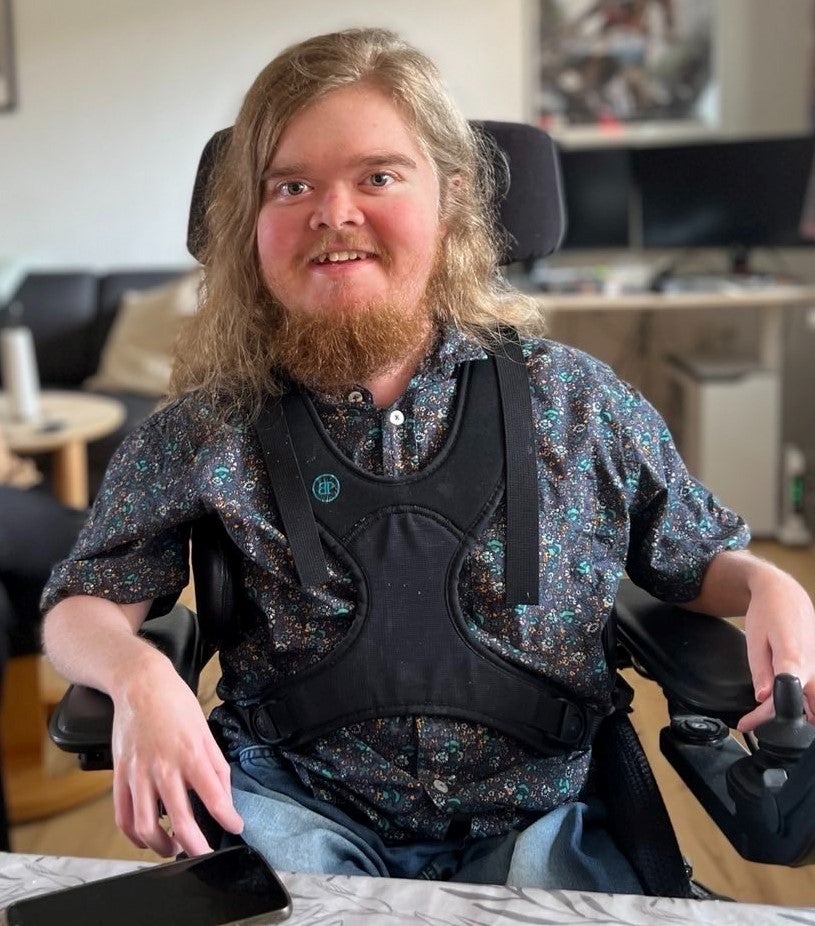 Australian-born Philip Højgaard-Olsen found his independence in his parental home of Denmark. Born in Sydney, Australia, Philip travelled to Denmark and decided to stay after gaining access to a care system that was not available in Australia at the time. A film crew followed his transition journey and even recorded a documentary.
The documentary was centered around his experiences living independently at an integrated high school. The high school, Egmont Højskolen, focuses on equipping students with disabilities with life skills and offers them endless opportunities to participate in a plethora of activities; which range from needlework to rock climbing and sailing. Taking part in this documentary, and spending time at the school enabled Philip to not only acquaint himself with other members of the Duchenne community but also gave him a taste of what Denmark has to offer for people with disabilities. This discovery persuaded him to permanently relocate to the "Smiling City" of Aarhus in Denmark and one day he aims to introduce more parts of Denmark's assisted living aid to his birth country of Australia.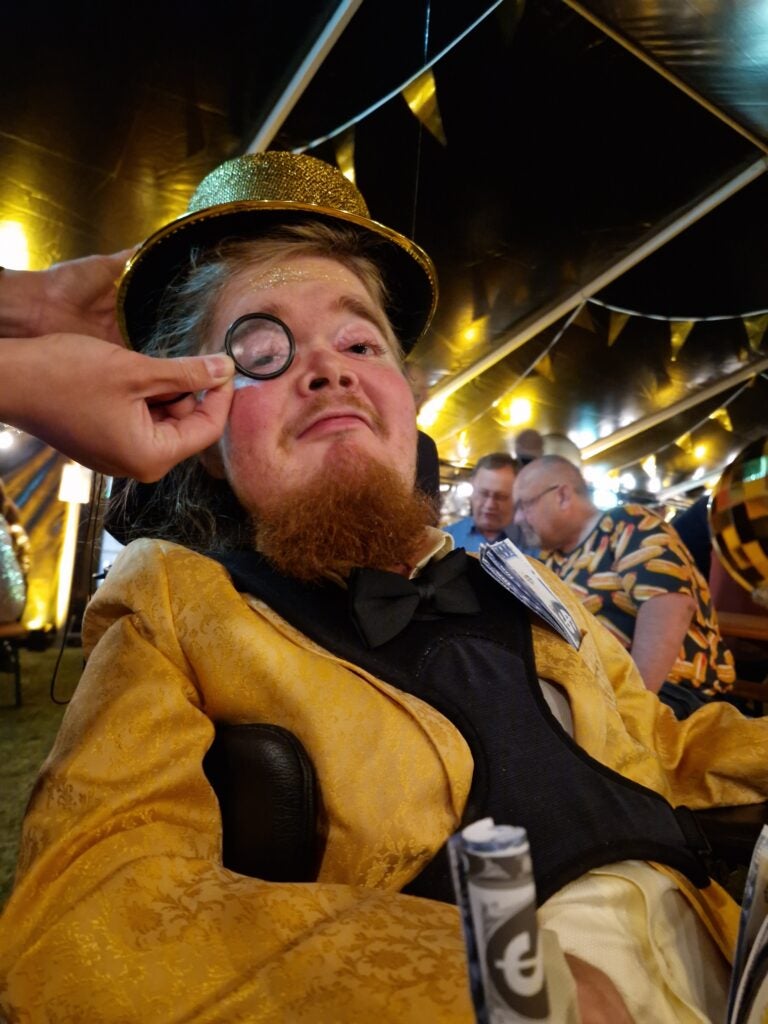 Philip has, however, already made life-changing contributions to help people with disabilities in Australia. With the help of his dad, he persuaded Australia's leading car service to provide affordable transportation to individuals with disabilities. This resulted in the introduction of a fleet of wheelchair-accessible vehicles called "Philip the Carnival," named after Philip. Before moving to Denmark he also won the young achievers award at the Muscular Dystrophy NSW Annual Muscular Dystrophy Camp and was even an advisor to the Cerebral Palsy Alliance. His current endeavour as a board member of the Integrated Living Community in Denmark involves raising awareness on economically friendly and sustainable housing, that is inclusive of people with disabilities. The organisation, founded by Philip's father, aims to provide Danish individuals with a zero-net-carbon integrated living community.
Living independently has given him a new perspective and ability to make his own choices. His 5 learning experiences and tips for others are:
Set small and achievable daily goals
Talk to other people who have experience
Give everything a go!
Try to push yourself out of your comfort zone
Look at the positives, or try to look at challenges with a different lens
When Philip is not filming inspirational documentaries or working on campaigns with his supportive family, he enjoys playing video games, winning board games, telling jokes, going out, and grabbing a pint of beer with his friends. Most impressively, he is eagerly waiting to volunteer at next year's Grøn Koncert, an annually reoccurring Danish music festival that features A-listers like Aqua.
Philip is looking at life through a positive lens and has his sight set on huge objectives. His next aspiration in life is to get involved in stand-up comedy and write a comedic book on his experience of Duchenne and why current perspectives are wrong.
Everything is possible if you look from a different lens.
Philip Højgaard-Olsen
Click to learn more about Philip's Integrated Living Community.
Click to watch the Normal, Normal: DOCUMENTARY on Facebook.