Neil Smith, Global Project Leader, PTC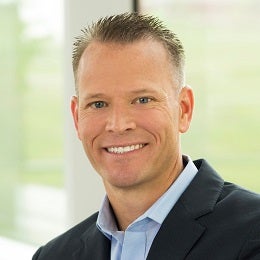 Neil Smith, Global PKU Project Leader for PTC Therapeutics, has always been driven to improve the lives of other people.
Originally trained as a pharmacist, Neil has worked for more than two decades in the pharmaceutical industry, stepping into various roles at both large pharmaceutical companies and small biotech firms, and building a diverse skill set along the way. Part of Neil's career journey has included working on PTC923, now known as sepiapterin.
Neil has worked on sepiapterin since the earliest stages of its development, even before he or the compound eventually ended up at PTC. With the acquisition of Censa Pharmaceuticals, Inc. and sepiapterin in June 2020, he was asked to oversee the development of the treatment at PTC.
PTC is developing sepiapterin as a potential treatment for phenylketonuria (PKU) as part of the company's metabolic platform. PKU is a rare, inherited inborn error of metabolism. It is caused by a defect in the gene that encodes the enzyme needed to break down phenylalanine. If left untreated or poorly managed, phenylalanine – an essential amino acid found in all proteins and most foods – can build up to harmful levels in the body. This causes severe and irreversible disabilities, such as permanent intellectual disability, seizures, delayed development, memory loss, and behavioral and emotional problems.
Sepiapterin was recently studied in APHENITY, a Phase 3 registration-directed clinical trial in adult and pediatric patients with PKU. The study met its primary endpoint with statistical significance. The positive results from the APHENITY trial bring PTC one step closer to potentially providing a therapy that could deliver meaningful benefits to PKU patients.
Neil claims he could not be prouder to be a part of the advancement of this important investigational treatment for PKU. Helping to improve peoples' lives has always been a key motivation for him – it's why he does this work.
"We know from our research that there is a large community of PKU patients that need more treatment options," he says. "We have also built incredible relationships within this community, including with patients and advocacy organizations. Helping this community is my mission and motivation, and my trust in science helps me stay focused and keeps pushing me and sepiapterin forward."
Neil's contributions and leadership in the study of sepiapterin at PTC are deeply woven into the progress and success of the program – and the impact of this dedication and optimism are felt throughout the entire company.
As Neil looks ahead to the future, he is enthusiastic about what's to come. He is eager to continue progressing sepiapterin and remain engaged with the PKU community. And as the company embarks on the next stage of its growth and development, he looks forward to being a part of PTC's enduring legacy and commitment to extending life's moments for rare disease patients and their families.