The Green Team at PTC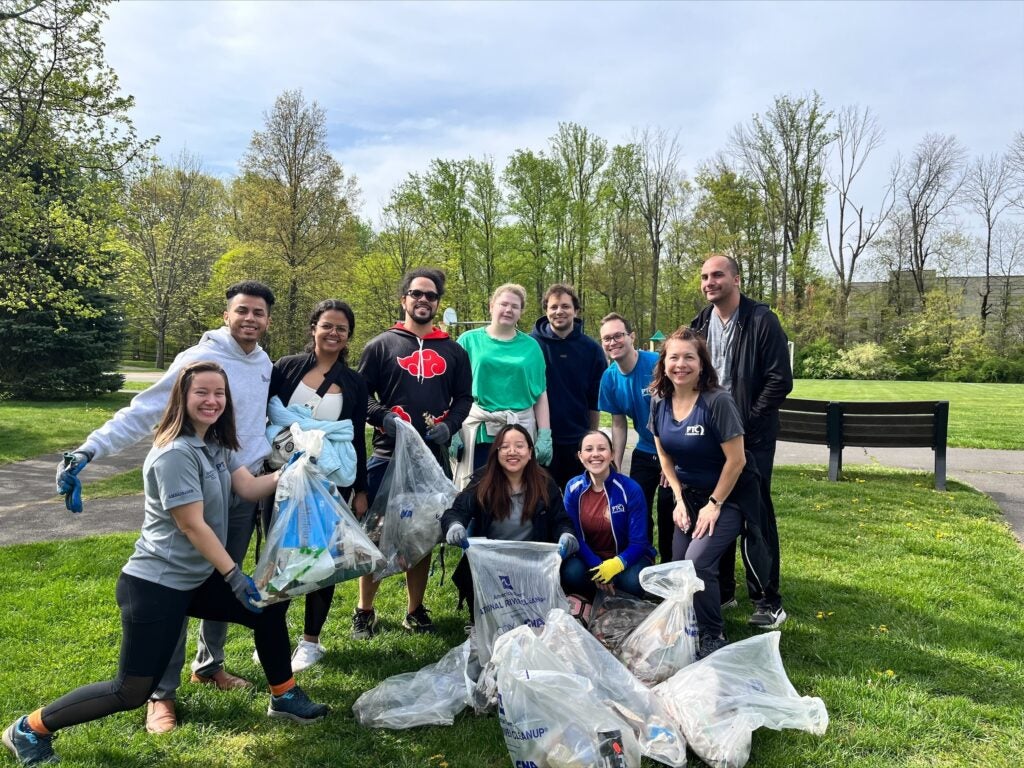 Since the company's founding, PTC has strived to be good citizens of the world and make changes that better the planet. As a science-based company, PTC understands the impact people have on the environment.
To bring this mission to life, the "Green Team Committee" was established in the Zug, Switzerland office in 2018. It was created by a group of passionate PTC employees that wanted to create a more environmentally sustainable workplace and inspire positive change in the community. They have so far made considerable impacts in workplace and on their local community which has inspired others across offices around the world to adopt similar practices.
To-date, the Green Team has driven and adopted sustainability practices in their local office by introducing recycling, waste reduction and energy saving practices, including eliminating use of plastic drink bottles and use of plastic tableware, packaging etc., introducing compost bins to reduce food waste and implementing energy saving initiatives. The Green Team has also contributed to their local communities. In 2019 and 2020, the team collected bottle caps which were donated to Petits Bouchons Valaisans – a non-profit organization that used the bottle caps to financially support charitable associations for disabled people (e.g., sport related, blind/visually impaired people) by providing them with wheelchairs for disabled children and adults.
For our company to continue to be sustainable and provide for our patients, we need to be conscious about our practices and take care of our environment. Everyone leaves a footprint, and we want to make sure we take measures to lessen the impact and preserve our ecological environment.
Most recently, in 2022, the team and other Zug employees came together for a tree-planting activity. In partnership with OneTree Planted and Almighty Tree, 100 Oak trees were planted to help combat climate change and prevent biodiversity loss for generations to come. Tree planting is critical to reforestation and is one of most effective solutions to the climate crisis. Reforestation has a number of benefits, and PTC was extremely proud of our employees for taking action and delivering on our commitment toward a sustainable environment.
Green Team efforts are ongoing and continue to scale. In addition, the team is fostering education on a broad range of environmental topics to help improve knowledge and understanding and encourage peers to implement good environmental practices.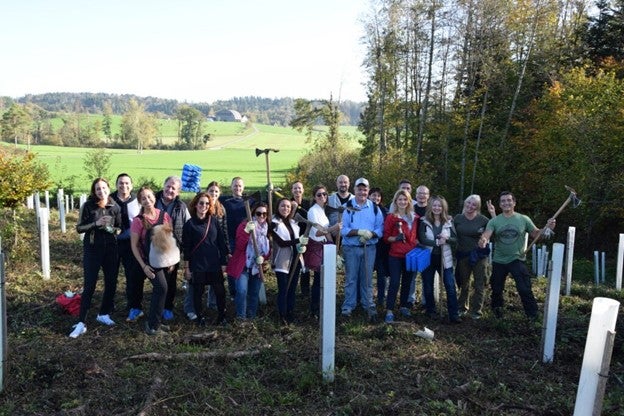 The impact of the Green Team's initiatives has been felt throughout the company: the formation of the Green Team led to the creation of the Global Environmental Team at PTC in 2022. This team brings together other enthusiastic employees to share their local initiatives and inspire one another to make an impact. Currently, there are local teams in our offices in Dublin, Ireland, Zug, Sao Paulo, Brazil, Bridgewater, Hopewell and South Plainfield, NJ, and Mountainview, CA.
The Global Environmental Team has big plans for the future: lead global training initiatives and educational campaigns, make our new home in Warren, NJ as environmentally friendly as possible and continue to share best practices and ideas across all global offices to drive lasting impact and change for a more sustainable future.