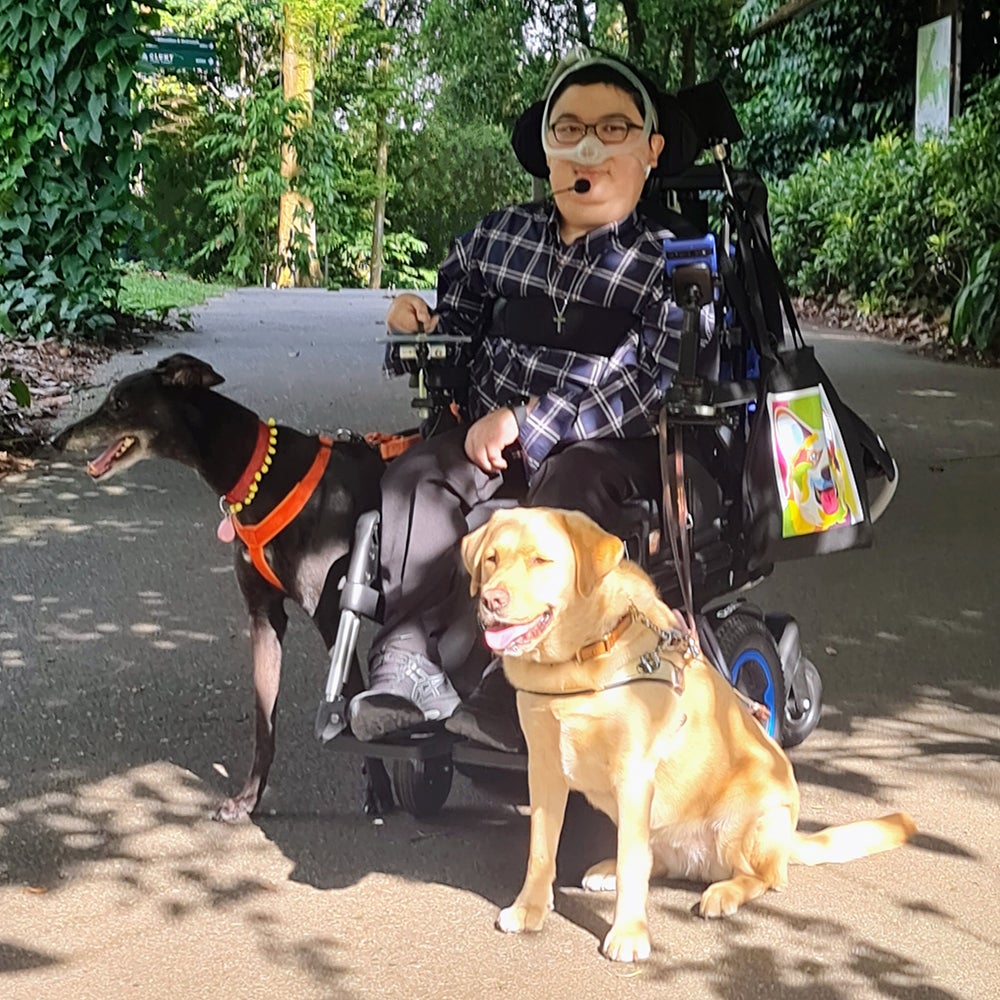 Shalom Lim is living with Duchenne in Singapore. The sad loss of his brother to the condition and his experiences of neurodivergence as a disabled person has brought him adversity. However, now aged 27, he has learnt to view Duchenne as a companion and source of inner strength from his struggles.
Following the loss of his brother in 2019, Shalom decided to honor his legacy through writing. After being featured in The Straits Times 'Generation Grit' series, Shalom has gone on to become a patient columnist for Muscular Dystrophy News and Homage and won a disability advocacy award in 2020. He uses his platform to be a voice not only for people with Duchenne but also for people with disabilities who are neurodivergent or facing mental health challenges. Shalom has been diagnosed with ADHD (attention deficit hyperactivity disorder) and major depressive disorder. He feels that more needs to be done to ensure that disabled people and their carers are represented in mental health care.
In addition to his role as a columnist, Shalom's day job is as a Community Partnerships Executive at Assistance Dog charity K9Assistance. Currently, only Seeing-Eye Dogs are allowed in public spaces in Singapore. With his colleagues, Shalom is campaigning for all kinds of Assistance Dogs, including autism service dogs and mobility assistance dogs, to be recognized by community stakeholders. Since starting work in September 2022, Shalom has obtained 15 pledges from local businesses to welcome Assistance Dogs on their premises island-wide, including two regional corporate offices in NS BlueScope and Turnkey Group.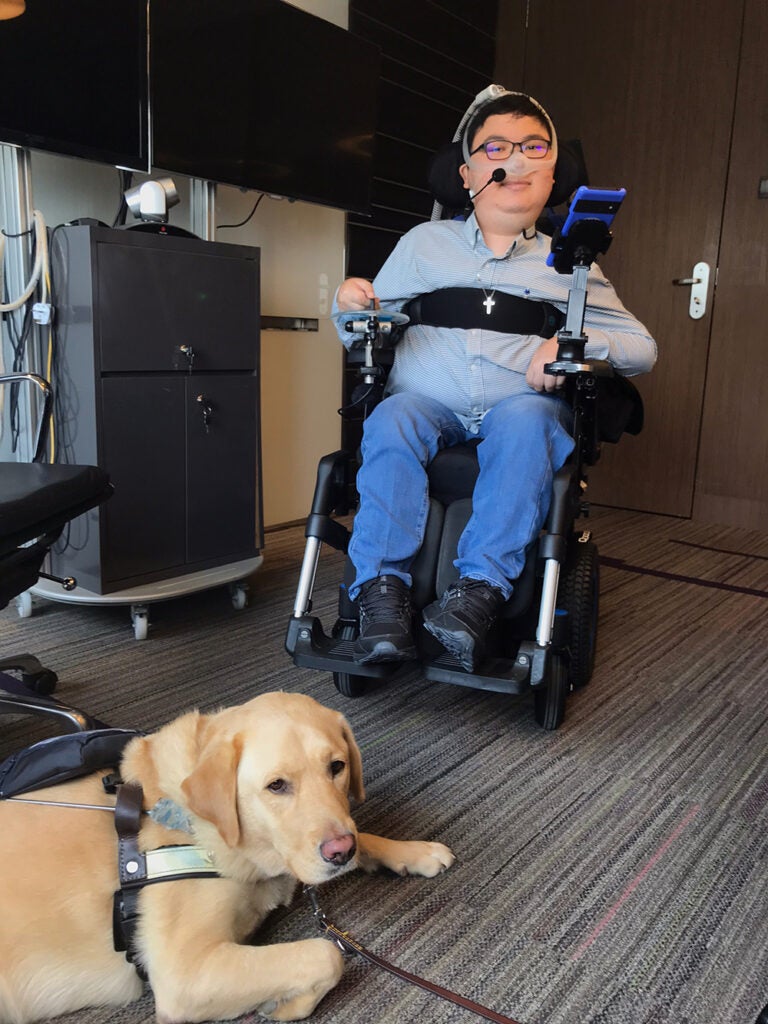 Besides all this, Shalom completed a Criminology and Security degree from the University of Liverpool in a collaborative tie-up with the Singapore Institute of Technology and graduated in 2021. He was able to do this on a part-time basis to accommodate his lifestyle.
In his downtime, Shalom is an artist. He began specializing in traditional Chinese art, but after losing the ability to paint, he turned his attention to literary art with the support of the charity ART:DIS. In 2007 he raised money for the Muscular Dystrophy Association of Singapore by selling a book of art entitled 'Live your Dreams'. He is also a big football fan and enjoys watching his favorite team, Chelsea, plays. Shalom enjoys spending time with his loved ones and his rescue dog, both of which offer him emotional support.
In the future, Shalom's dream is to become a psychotherapist who counsels those with a disability or who have faced trauma. Currently, he is working towards securing his graduate diploma in psychotherapy and counselling. Shalom wishes to start a ground-up patient advocacy initiative promoting equitable medical access and healthcare awareness to people with Duchenne and their carers and a charity providing mental health support for disabled Singaporeans. Shalom's message to others affected by Duchenne is, "Do the best you can to live in the moment and embrace what you have. Live your dreams in the here and now."

To connect with Shalom, please find him on social media under the handle @atasdisabled.