This episode is dedicated to discussing Duchenne Muscular Dystrophy (DMD) continuum of disease and importance of continuation of care in Duchenne Muscular Dystrophy (DMD).
Hear from our expert guest speaker, Dr. Mayer from Children's Hospital of Philadelphia (CHOP) about the recommended DMD standard of care guidelines with regards to ongoing patient management and care.
To hear more episodes, subscribe to the Take on Duchenne North America podcast on your favorite podcast platform, such as: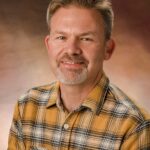 Dr. Oscar Henry Mayer is a Professor of Clinical Pediatrics at The Perelman School of Medicine at the University of Pennsylvania, and an Attending Pulmonologist within the Division of Pulmonology at the Children's Hospital of Philadelphia (CHOP). He received and Bachelor of Science degree from Middlebury College, and his Medical Doctorate from the University of Pittsburgh. He then completed his pediatrics residency at the J W Riley Hospital for Children and then a Fellowship in Pediatric Pulmonology at the Children's Hospital of Philadelphia. He has been the medical director of the CHOP Pulmonary Function Testing (PFT) laboratory for the last 15 years. In addition to being an active clinician, he has had specific interests and for the last 20 years he has been the pulmonologist in the Neuromuscular Center and in the Center for Thoracic Insufficiency Syndrome since its inception 13 years ago and directs much of the outpatient and inpatient management of these patients. He has broad clinical interests including managing patients with chronic respiratory failure, the pulmonary manifestations of neuromuscular disease, and assessing and managing patients with complex chest wall and spine disease. He is on a number of national committees and study groups involved in pediatric pulmonary function testing, the assessment and management of children with complex thoracospinal disorders and neuromuscular disorders, on which he has lectured nationally and internationally and has published a variety of journal articles and book chapters.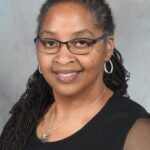 Audrey Ross Powell, M.D., FAAP is a senior medical science liaison with the PTC U.S. Neurology Medical Affairs Team. She graduated from Texas A&M University with a degree in microbiology and University of Texas Medical Branch at Galveston College of Medicine. She completed residencies in both pediatrics and internal medicine at the University of Tennessee. She is passionate about the care of those with rare diseases, including Duchenne.
PTC Therapeutics has provided financial compensation to Dr. Mayer for the time to conduct this interview.
US-DMD-0276 I June 2022
Trademarks, registered or otherwise, are the property of their respective owner(s).
© 2022 PTC Therapeutics, Inc. All Rights Reserved.