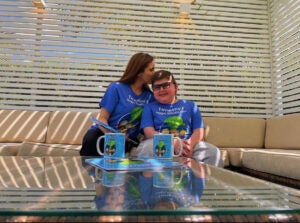 Meet Gabriela, young and talented author of a children's book called Timothy's Magic Wheelchair.
The book is all about a young man by the name of Timothy who never really liked his wheelchair and what it stood for. So much so, that he wasn't sad or upset when it broke down. However, this all changed when his favorite nurse Sally lent him a brand new one! A brand new one, with a serious twist…it had a magical button. All you need to know about this beautifully authored story book is that it includes three kids, two Martians and magic wheelchair…what could possibly go wrong?
Watch the video to find out more about the book from the author herself!