As more and more boys and young men with DMD are transitioning into adulthood, there is an increasing emphasis on quality of life and psychosocial management. In this episode, we are joined by Sarah Stoney, licensed social worker from Children's Hospital of Philadelphia for a discussion about considerations and strategies for social aspects of care.
To hear more episodes, subscribe to the Take on Duchenne North America podcast on your favorite podcast platform, such as: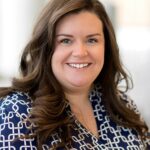 Sarah Stoney, MSW, LSW is an experiences and licensed social worker with a Masters degree in Social Work acquired at West Chester University. Sarah works at the Children's Hospital of Philadelphia, Division of Neurology since 2014 and helps patients and their families navigate the complex medical system, advocates with families in their schools and throughout the community, and provides ongoing support to patients and families in the neuromuscular, leukodystrophy, and multiple sclerosis communities.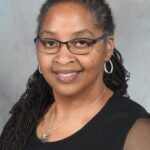 Audrey Ross Powell, M.D., FAAP is a senior medical science liaison with the PTC U.S. Neurology Medical Affairs Team. She graduated from Texas A&M University with a degree in microbiology and University of Texas Medical Branch at Galveston College of Medicine. She completed residencies in both pediatrics and internal medicine at the University of Tennessee. She is passionate about the care of those with rare diseases, including Duchenne.
PTC Therapeutics has provided financial compensation to Sarah Stoney for the time to conduct this interview.  
US-DMD-0266 / 01/19/2022
Trademarks, registered or otherwise, are the property of their respective owner(s).
© 2022 PTC Therapeutics, Inc. All Rights Reserved.