Emily is a contributing writer. Her brother Wil has Duchenne muscular dystrophy.
---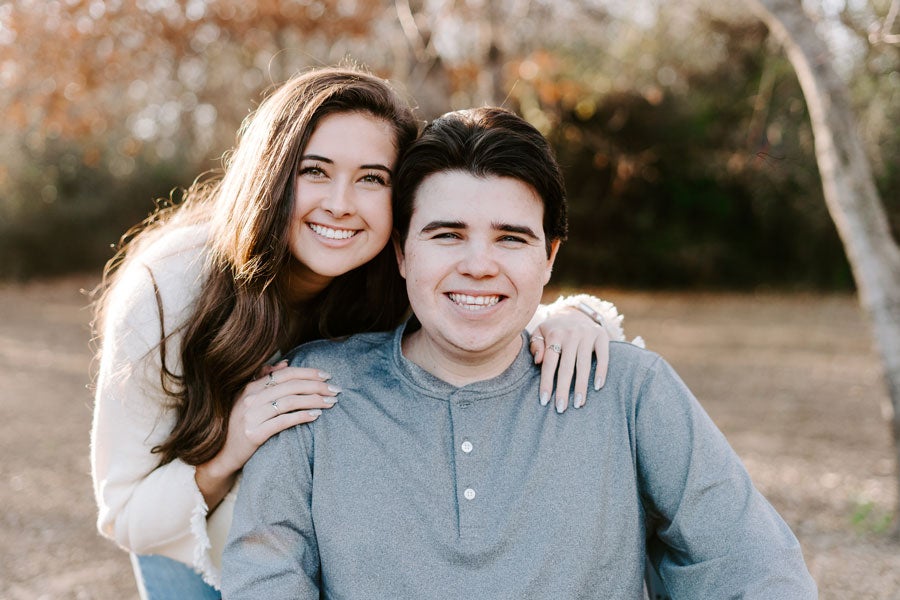 He was always noticed on the field when growing up; that is, for all the "wrong" reasons. Other kids could outrun him, outjump him, and outperform him. And yet, despite his physical weaknesses, he was also noticed for the "right" reasons. His heart and attitude were always the strongest on the team.
And then came the "why to the wrong." In September of 2007, my brother, Wil, was diagnosed with Duchenne muscular dystrophy – a rare genetic disorder caused by a mutation in the dystrophin gene. It causes muscular deterioration over time. At the time of his diagnosis, my family had no idea what this meant for Wil's future.
After visiting doctors around the country, we discovered a cure had not been found for my older brother, or others with Duchenne. As Duchenne progressed, I watched him struggle to even get up from a chair or to walk "normally." However, waddling on his tiptoes like a penguin with his entire face a smile, he was never hindered from doing what a seven-year-old boy should: aggravate his little sister.
Because Wil had an incredibly positive view on his life and of himself, it was not until a wheelchair became his source of mobility that I grasped the magnitude and pace of his decline. Ironically, this left my joy, not his, in decline.
He began to find ways to cure MY sadness, even as he struggled to move or, occasionally, to breathe easily. But he found a cure for me: inviting our boxer, Bama, to join the family, and Bama proved to be a prayer answered. As Bama jumped and ran in ways Wil never could or (likely) ever will, we both began to laugh real laughs. As he bounced between our laps and from sofa to wheelchair, we both anticipated his unconditional love and enthusiastic licks.
That Bama could change tragedy to joy is both remarkable and also noticeable for all the "right" reasons. I was in awe of Bama's impact on our lives by giving Wil and me a joy to share that renders powerless Duchenne's ability to kidnap all hope.
Wil's love of life multiplied as the Make-a-Wish Foundation provided him a chance to experience the magic of Fenway Park and his beloved Red Sox in person. After seeing his excitement in the stands as his favorite player hit multiple home runs, I knew I wanted even more of what Wil has – an overpowering ability to find happiness and gratitude in any circumstance.
If I were to choose the most important lesson I have learned from Wil, it would be to focus on the good.
I can genuinely say, throughout his 20 years of life, Wil has not once complained about his situation. I am inspired and emboldened by his strength to live every day to its fullest and see it as a blessing. I aspire to have the strength and heart of my brother. I would be honored to one day be noticed for those "right" reasons Wil is noticed.