Everybody CAN help to build a better future. I show people what they can do. We only have this planet. So, let's save it."
Benni
What has Benni been up to lately?
Benni's #DuchenneCan story featured in March 2021 made a lasting impact on others in the community. His mission to protect the environment and wildlife has continued to grow, and he has made further progress in his quest to create a better world for humans and animals alike.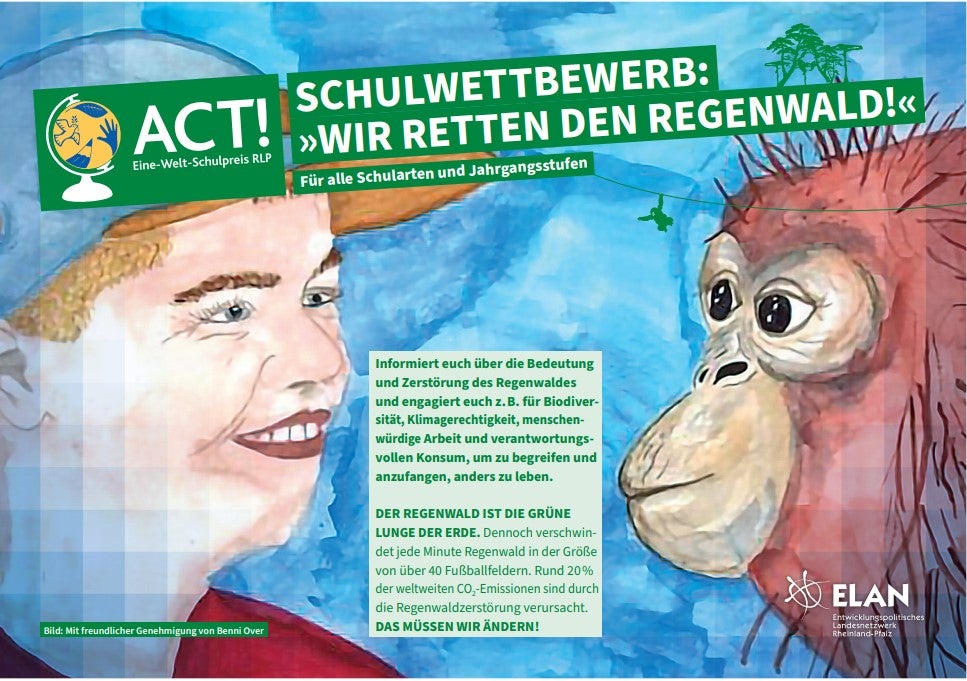 Committed to educating the next generation of conservationists, he has worked with a local school to establish the 'Rainforest challenge' educational package which has been recommended by his regional Ministry of Education for use in the classroom.
Benni is also working on his second children's book entitled 'Henry with the Polar Bears!' expanding his attention from rainforest conservation, which was the topic of his first book 'Henry Saves the Rainforest', to conservation of the ice caps. Notably, his first book was also launched in Italian language which means… he can even educate children in other countries!
And that's not all! For the reforestation project in Indonesia, Benni has raised over €70,000. Despite facing challenges with his health during COVID-19, Benni proves again and again that people with Duchenne CAN accomplish many things.
---
Benni's connection with the orangutans began several years ago when he visited the Berlin Zoo in Germany. It was an emotional encounter that sparked a strong will to fight for these animals and their natural habitat.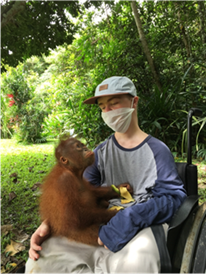 Benni, now 30 years old – who has been in a wheelchair since he was 10 years old due to having Duchenne muscular dystrophy – is devoted to this cause, and has travelled to Indonesia with his parents, and also to Borneo to visit an orangutan rescue camp. With his close friend Willie Smits, who lives in Borneo and manages the camp, Benni helps sustain the work of the camp through fundraising activities.
For his efforts, Benni has been named an ambassador for orangutans and received the Order of Merit from the ministry of Rhineland-Palatinate. He is also raising funds for a "reforestation project" in Indonesia.
But that's not all! Benni's ambassadorship and work continues at home in Germany. With his family, he travels throughout the country – visiting schools, universities and other institutions, giving educational lectures on the impact of rainforest destruction on our environment and climate. His lectures help raise awareness and inspire the next generation to take action to help make the world a better place.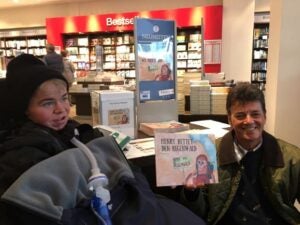 A determination to educate others on the importance of environmental protection is what motivated Benni to write a book for children: "Henry Rettet den Regenwald" ("Henry Saves the Rainforest"). It's a touching story that aims to stimulate children's understanding of the importance of protecting the environment and the wildlife that live there.
The book combines a fictional story with real characters (Henry the orangutan and Benni), inspired by their encounters in the rainforest and at the Nyaru-Menteng rescue center. It includes illustrations colored by Benni himself, and shines a light on three topics: species protection, climate protection and inclusion. Inspiring awareness of "life on this earth," this simple tale could change behavior by readers building empathy for Henry and, in turn, making kinder choices.