Juan Bautista D'Angelo is a powerchair football player on the Argentinian National Team and Sebastián Tisera is the team's coach. The team is among 10 nations competing at the FIPFA Powerchair Football World Cup in Australia, October 15-21. Regarded as a rising power in the world of powerchair football, Argentina is ready to challenge the world's best nations.
PTC was grateful to meet with Juan and Sebastián to learn more about their passion and pursuit of the trophy.
Meet Juan Bautista D'Angelo
The sport is my life. It is my space where I can be me and be free.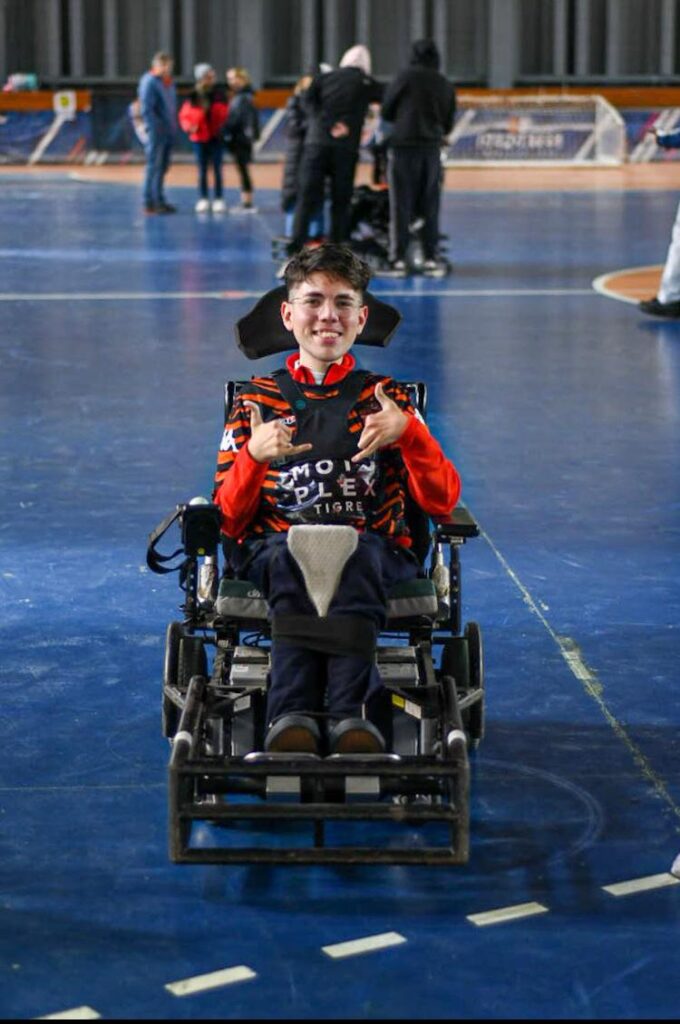 Q: How did you enter the sport, and how has it affected your life?
I got into the sport because of my parents. They showed me what it was like, and I fell in love at first sight. Now, the sport is my life. It is my space where I can be me and be free.
Q: Which position do you play? What is the team's unique strength?
Forward and midfielder play. The unique strength of the team is the unity and understanding, and the willpower of each other.
Q: What do you like most about the sport?
Apart from scoring goals, making friends and the lessons it teaches us.
Q: How many World Cups have you participated in?
This will be my first World Cup.
Q: Who is your sports hero?
DePaul, Lebron James and Messi.
Q: What do you think sets your team apart from other teams in the cup?
Willpower and that sacred fire that represents Argentines.
Q: What advice would you give to someone who is interested in playing powerchair football?
To try it and give it a try because it is a one-way trip if you really like it.
Q: What was your best soccer moment?
In the league cup, having applied all the knowledge I have practiced. And I think I still have a long way to go to reach my best moment.
Q: Who has been the biggest influence in your career?
My teammates and the newer ones, knowing that I started like them and now I am where I am gives me the strength to keep improving.
Q: What are your hopes for the future?
I hope that the sport goes viral and that more and more people come to watch us and that more players show up.
---
Meet Sebastián Tisera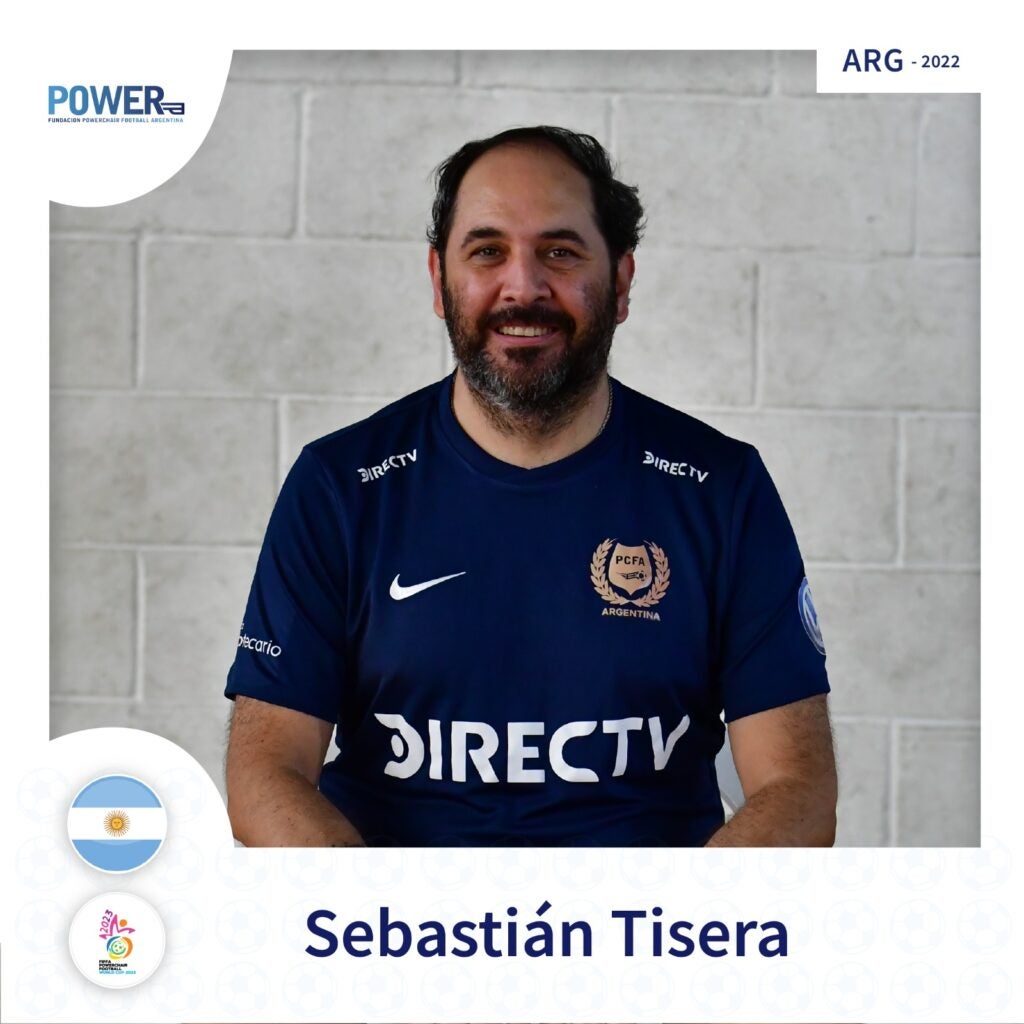 Q: How did you become a coach and why?
I have been a soccer coach since 2000. I have always been a lover of sports in general and soccer above all sports.
Q: How long have you been coaching the team?
I have been linked to powerchair football since 2015, first coaching the Tigres de Pacheco team, and since 2018 with the Argentine National Team.
Q: What is so special about this sport?
Soccer transcends all forms of the game, powerchair is one more. And I love it!
Q: What do you want the team to achieve this year?
Our goals are to surpass the position of the last World Cup and to grow in our game.
Q: What is your team's strategy?
We are a team that adapts to the needs of the game.
Q: How have you been preparing the team for the cup?
The team prepared with a lot of dedication throughout the year, and with admirable commitment.
Q: How do you motivate the team?
The team already has a natural motivation because it is a team with an incredible fighting spirit.
Q: What is the team's greatest strength and what is different from other teams?
The strength of the team is the bond between each member, how they support and accompany each other in every situation, how the more experienced players guide the paths of the younger ones. I don't think there are differences with other teams even though we know them all very well.
Q: What happens before and after each game / after the competition?
The team is united on and off the field, and that makes it very strong when it comes to competing. We are a dangerous team.
Q: How would you like the team to remember this Cup?
It is a unique experience for all the players. That they have an indelible memory of everything that happens in the World Cup.

Thank you, Juan, and Sebastián! Go Argentina!!
You too can support the FIPFA Powerchair Football World Cup