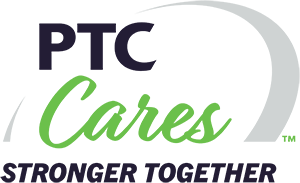 Navigating a rare disease diagnosis and treatment can be overwhelming, from getting a prescription, working through insurance coverage and getting the medication on time. For people living with rare diseases taking a PTC treatment, PTC Cares is here to help.
PTC Cares helps take care of treatment coordination, so patients with a rare disease and their families can spend more time taking care of themselves. Dedicated Case Managers support families throughout the rare disease journey and provide the expertise needed to help make the process of getting treatment easier.
One of the core support services provided by PTC Cares is Financial Assistance.
Insurance benefits can vary widely and as a result, sometimes medications can be costly. PTC Cares helps to explore every option available to help minimize the cost to the patient. After the insurance evaluation is complete, a Case Manager will call to go over any PTC financial assistance programs that may be available to the patient and their family, if eligible. PTC Cares provides:
The Copay Assistance Program*†, which can help qualified families who have commercial insurance cover out-of-pocket costs associated with treatment.
The Bridge Program*, which can provide patients who are actively enrolled in PTC Cares a temporary supply of PTC medication free of charge while they are waiting for verification of insurance coverage.
The Patient Assistance Program*, which can provide treatment access to eligible families who do not have insurance or whose coverage has been denied.
Get to know one of the PTC Cares Case Managers, Carla, who brings a compassionate mindset to helping families every day. Her goal is to be the first line of defense for families, helping them navigate through any issues that come their way. Learn more about Carla, PTC Cares and the support we provide, both practical and emotional, here: https://ptccares.com/
*Low to no out-of-pocket costs for most patients who qualify.
†Not valid for prescriptions eligible to be reimbursed, in whole or in part, by Medicaid or Medicare (including Medicare Part D), or where prohibited by law.