Christine and Jonathan Piacentino, Duchenne muscular dystrophy advocates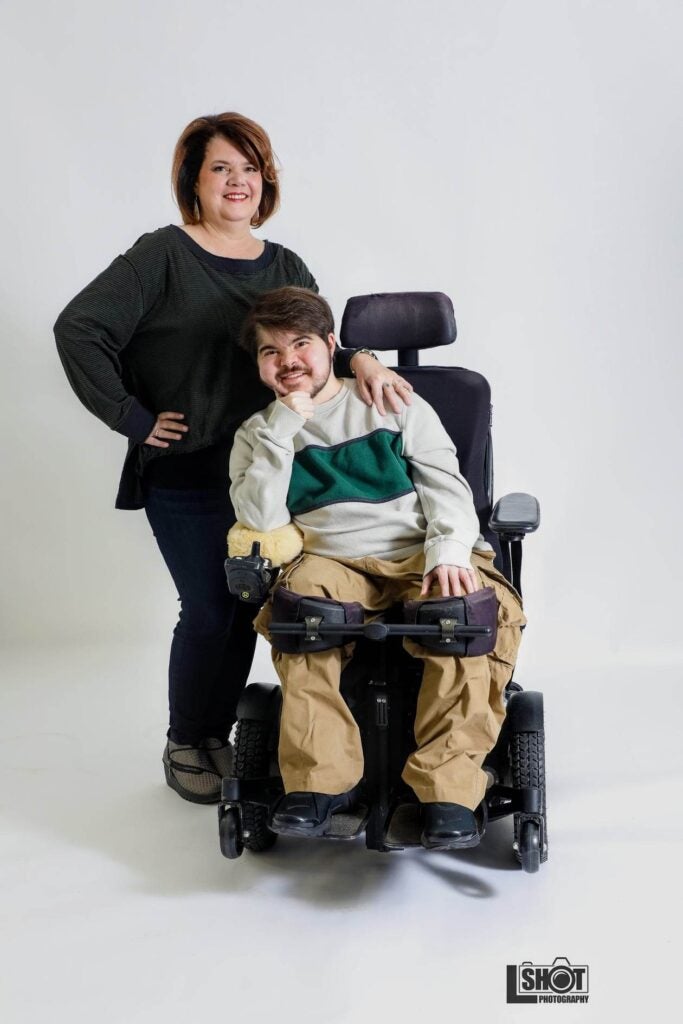 Jonathan Piacentino would tell you his proudest life moment was finally asking out a girl after working up the courage for many months. His mom, Christine, would disagree: "What about graduating college, isn't that your proudest moment?" she asks him, laughing.
Christine is personally very proud of her work with the Parent Project Muscular Dystrophy (PPMD), an advocacy organization that "fights every single battle necessary to end Duchenne," to establish standards of care and advocate for people with Duchenne muscular dystrophy and their families. Jonathan lives with Duchenne, and to say the two of them have done quite a lot to help fight for others with this disorder is an understatement.
Jonathan says his – and his entire family's – advocacy efforts are driven by what he calls "tenacious ferocity" – that change won't happen for people living with Duchenne unless they work to break down doors and continually raise awareness. Helping to pave the way for others, so they don't have to fight as hard to get support and care, is also a core part of their mission. Jonathan's sister, Kathryn, has also helped to raise awareness of the disorder and support the community: she ran the New York City Marathon four times in honor of her brother (she also played a pivotal role in helping Jonathan with the aforementioned date-asking).
Their accomplishments and impact on the community are extraordinary. Christine worked to ensure that University of Rochester Medical Center (URMC) Neurology Clinic became a Certified Duchenne Care Center, so Jonathan would have reliable care close to home. URMC received its designation in February 2019 – the designation seeks to ensure standardized and comprehensive Duchenne Care is consistent across all the care centers in the U.S.
Jonathan and Christine have both authored online columns and participated in television interviews to bring awareness to Duchenne and the importance of access to treatments. At an open public hearing for the U.S. Food and Drug Administration (FDA) on the review of Translarna™ (ataluren), Jonathan was speaker number six. They know firsthand how challenging access can be – Jonathan has been part of the Translarna clinical trial for over a decade. He was one of the first people to participate in the trial: a true pioneer in the development of the first novel treatment for Duchenne that targets the underlying cause of the disorder. This took an incredible amount of courage. Jonathan's participation in this trial was made possible by the support and drive of his father, Michael, who spent the first five years of the trial traveling with Jonathan back and forth from Salt Lake City.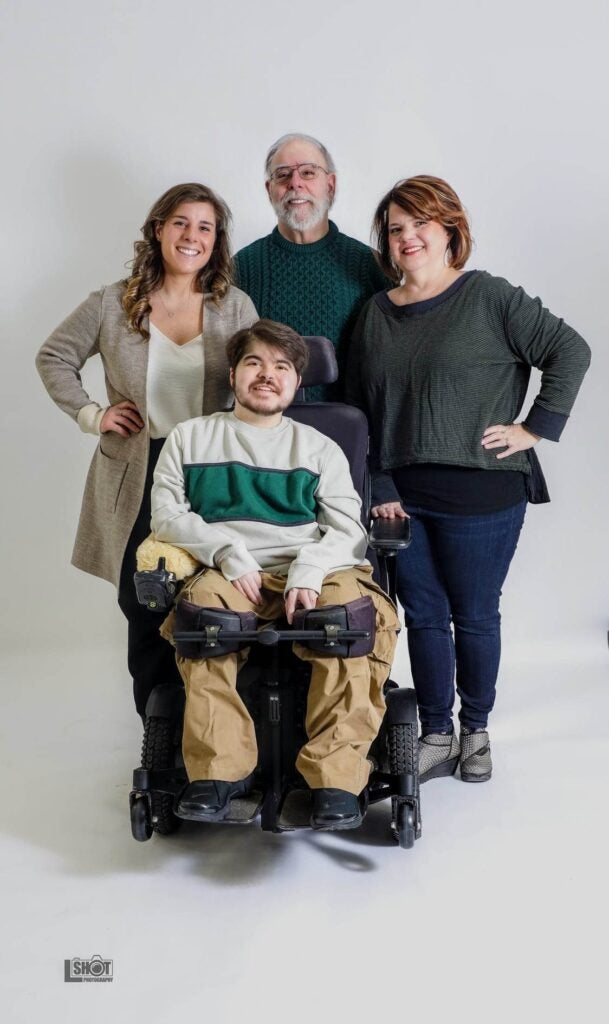 Advocacy is a big part of Jonathan's life, but definitely not the only thing: he loves cooking and watching cooking shows, where the stakes are high and technical skills are on display. His love of cooking started very young. Christine says she'd wake up at three or four in the morning to hear that well known chef saying "BAM!" at full volume. Jonathan is very creative and loves the idea of building and making new things out of disparate parts. He builds model kits, does pencil drawings and even created his own trading card game. For his biology thesis, Jonathan and his father spent time traversing the East Coast camping and looking for fossils – not an easy feat while figuring out administering treatment, but they made it work.
To others living with or caring for someone with Duchenne, Jonathan wants them to know that it's not going to be easy, but it will be ok. He describes the journey as one with many peaks and valleys, but to keep in mind that no matter how far down you go, the wave will always pick you back up – you just have to ride it out sometimes.
Christine agrees. The journey comes with highs and lows, but you have to focus on the highs. Focus on the things your child CAN do, not what they can't. When you're in the dark valley, hope will always be the light that comes out of the darkness.