In this episode with Dr. Linda Cripe, we learn more about cardiomyopathy associated with Duchenne Muscular Dystrophy (DMD). We discuss care consideration and management strategies especially pertinent for manifesting DMD carriers and why screening and monitoring is so important. What more could be done to support carrier moms? Listen to the podcast to learn more.
To hear more episodes, subscribe to the Take on Duchenne North America podcast on your favorite podcast platform, such as: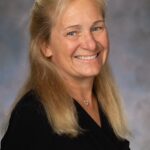 A professor of pediatrics and a pediatric cardiologist for The Heart Center. She is also a member of the physician team for the Neuromuscular Disorders section of The Neurosciences Center at Nationwide Children's Hospital. Dr. Cripe completed her residency at the University of Iowa Hospitals and Clinics. She served as a pediatric cardiology fellow at the University of Iowa Hospitals and Clinics, and at Children's Hospital Boston. Before coming to Nationwide Children's, Dr. Cripe spent 12 years at Cincinnati Children's Hospital Medical Center. Dr. Cripe's clinical interests focus on non-invasive cardiac imaging specifically echocardiography as well as on the care and treatment of cardiomyopathy associated with neuromuscular disease, such as Duchenne muscular dystrophy. She was a member of the Centers for Disease Control (CDC) National Steering Committee Duchenne Muscular Dystrophy Standards of Care, and has been an invited lecturer nationally and internationally on cardiomyopathy related to DMD. Dr. Cripe is currently serving as a member of the Scientific Advisory Board for Parent Project Muscular Dystrophy.
Podcast Host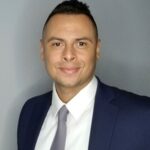 Jonathan Blaize received his PhD in Neuroscience from the City University of New York before joining the faculty at Wagner College where he earned tenure and rank of Associate Professor. A learner by nature, Jon studied the molecular underpinnings of vision and neural inhibition, epigenetic remodeling, and phthalate driven endocrine disruption during his academic tenue. Jon taught more than 20 different classes, developed new courses and designed curricula while also serving as Co-Director of Pre-Professional Programs, Physician's Assistant Advisor, Grants Coordinator, and curriculum assessment consultant, to name a few. Having focused on translational research throughout his career, and with a desire to engage the rare disease community while leveraging his vast experience in education, Jon pursued board certification in Medical Affairs and transitioned to the role of Medical Science Liaison at PTC Therapeutics in December of 2021. Jon remains passionate about patient care, disease state awareness, education access and research advancement and is thrilled to provide a platform for patients, care providers and scientists to share their experiences and knowledge on the Take-On Duchenne North American Podcast.
US-DMD-0303I February 2023
PTC Therapeutics has provided financial compensation to Dr. Cripe for the time to conduct this interview.
Trademarks, registered or otherwise, are the property of their respective owner(s).