Dr. Chet Ridall Villa from Cincinnati Children's Hospital Medical Center specializes in Cardiomyopathy, Heart Failure, and Transplantation and is particularly passionate for taking care of children and young adults with Duchenne muscular dystrophy (DMD), RASopathies, and those in need of ventricular assist device therapy and heart transplant.
Together with Dr. Villa in this episode we explore the importance of continuation of care as is relates to cardiac aspects of DMD. We discuss standard of care for diagnostic studies and management of DMD Cardiopathology, importance of continuing standard of care guidelines to support cardiac health, screening female carriers as well as future care considerations in clinical practice.
To hear more episodes, subscribe to the Take on Duchenne North America podcast on your favorite podcast platform, such as: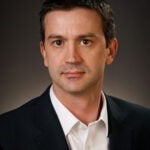 Chet Villa is an Associate Professor of Pediatrics at Cincinnati Children's Hospital Medical Center. He specializes in Cardiomyopathy, Heart Failure, and Transplantation. He also focuses his research and clinical practice on the care of patients with dystrophinopathy. His practice spans the spectrum of age and disease severity from young children through early adulthood.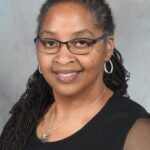 Audrey Ross Powell, M.D., FAAP is a senior medical science liaison with the PTC U.S. Neurology Medical Affairs Team. She graduated from Texas A&M University with a degree in microbiology and University of Texas Medical Branch at Galveston College of Medicine. She completed residencies in both pediatrics and internal medicine at the University of Tennessee. She is passionate about the care of those with rare diseases, including Duchenne.
PTC Therapeutics has provided financial compensation to Dr. Villa for the time to conduct this interview.
US-DMD-0277 I June 2022
Trademarks, registered or otherwise, are the property of their respective owner(s).
© 2022 PTC Therapeutics, Inc. All Rights Reserved.