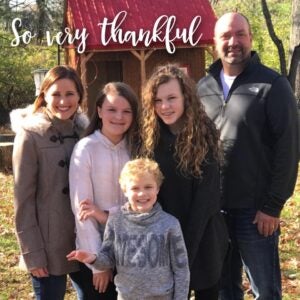 Laura McLinn is a mother, caregiver and advocate from Indianapolis, IN, USA. When her son was diagnosed with Duchenne at 3-years-old their lives shattered; they had never heard of Duchenne and suddenly could no longer see their son's future. However, the McLinn family no longer mourns the life that Jordan could've had but now embrace Duchenne and aim to help him live his life to the fullest. In her words, "we are not mourning any more, but living".
Laura has educated her son at home from an early age, which has provided unique and priceless memories for them both. It has also given Laura insights and learnings that she has used to help make a difference for other children and families. Laura's determination to make an impact is not limited to one project; in fact, her work includes a global support group on Facebook for parents and caregivers of children with Duchenne of a similar age to Jordan and the creation of a directory of Gamertags so that the boys can connect online, along with policy changes and the creation of the Best Day Ever Foundation.
Through her research and conversations, Laura noticed a lack of education surrounding Duchenne, treatments and access to health care through insurance and government-funded/subsidized programs, so she set out to fill this void. Both Laura and Jordan successfully lobbied for the Right to Try Bill to legalize the use of experimental drugs in terminally or seriously ill patients in America, with both taking multiple trips to the US Capitol and Jordan meeting the former President. Additionally, Laura supports her local Duchenne community by hosting educational sessions to help families access care and treatment via insurance pathways.
Laura also recognized the unmet needs of the families of those with Duchenne. As a mother of three herself, she noticed that Jordan's siblings were missing out on family time because she and Jordan regularly travelled for treatment. This inspired her to start her organization, the Best Day Foundation. The Best Day Foundation provides fun-filled experiences for families with life-threatening illnesses, giving them precious time to spend together. The Foundation also helps to connect families with Duchenne and the community. Laura looks forward to hosting Best Day Foundation events with both an educational and social element so that families can share their experiences and stay informed about Duchenne.
Inspired by Jordan's positivity and tenacity, Laura has turned something that was, at first, so devastating, into courage and hope. Her mission is to help others navigate life with Duchenne and live one best day ever at a time.
Jordan inspires me every day; he teaches me determination, resilience and most importantly, how to grab life and make the most of every single moment. I hope that together we will change the face of Duchenne and help provide support for families living with this disease and other equally life-altering diseases.
Connect with Laura on social media: