In this podcast episode, our guest speaker Dr. Diana Castro, associate professor of pediatrics, neurology and neurotherapeutics at the University of Texas Southwestern, shares her extensive clinical knowledge and discusses the clinical, diagnostic and medical landscape in Duchenne muscular dystrophy (DMD). In addition, she speaks about management approaches in the care of DMD.
To hear more episodes, subscribe to the Take on Duchenne North America podcast on your favorite podcast platform, such as: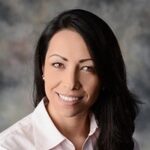 Diana Castro, M.D., is a neurologist at Children's Health℠ who specializes in pediatric neurology and neuromuscular medicine. She is also an assistant professor of pediatrics and neurology and neurotherapeutics at UT Southwestern Medical Center. She is the co-director of the Muscular Dystrophy Association Clinic in Dallas and is involved in multiple research protocols for spinal muscular atrophy (SMA) and Duchenne muscular dystrophy in the pediatric population.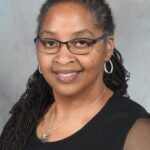 Audrey Ross Powell, M.D., FAAP is a senior medical science liaison with the PTC U.S. Neurology Medical Affairs Team. She graduated from Texas A&M University with a degree in microbiology and University of Texas Medical Branch at Galveston College of Medicine. She completed residencies in both pediatrics and internal medicine at the University of Tennessee. She is passionate about the care of those with rare diseases, including Duchenne.
PTC Therapeutics has provided financial compensation to Dr Castro for the time to conduct this interview.  
US-DMD-0252 I 09/28/21
Trademarks, registered or otherwise, are the property of their respective owner(s).
© 2021 PTC Therapeutics, Inc. All Rights Reserved.