"L.A.N.D. is more than an organization, it's like a family. We support each other during challenging times and we celebrate together our victories." 

~ Founder of the Lebanese Association for Neuromuscular Diseases, Aida
Aida and her husband founded the Lebanese Association for Neuromuscular Diseases (L.A.N.D.) in 2011, following their son Wafik's diagnosis with Duchenne muscular dystrophy. At that time, they encountered a lack of information and support for their family and others living with neuromuscular diseases in Lebanon. They realized there was a need for a community organization where families could connect, exchange information and support each other through their journeys. L.A.N.D. is now a close-knit community of 65+ patients and families.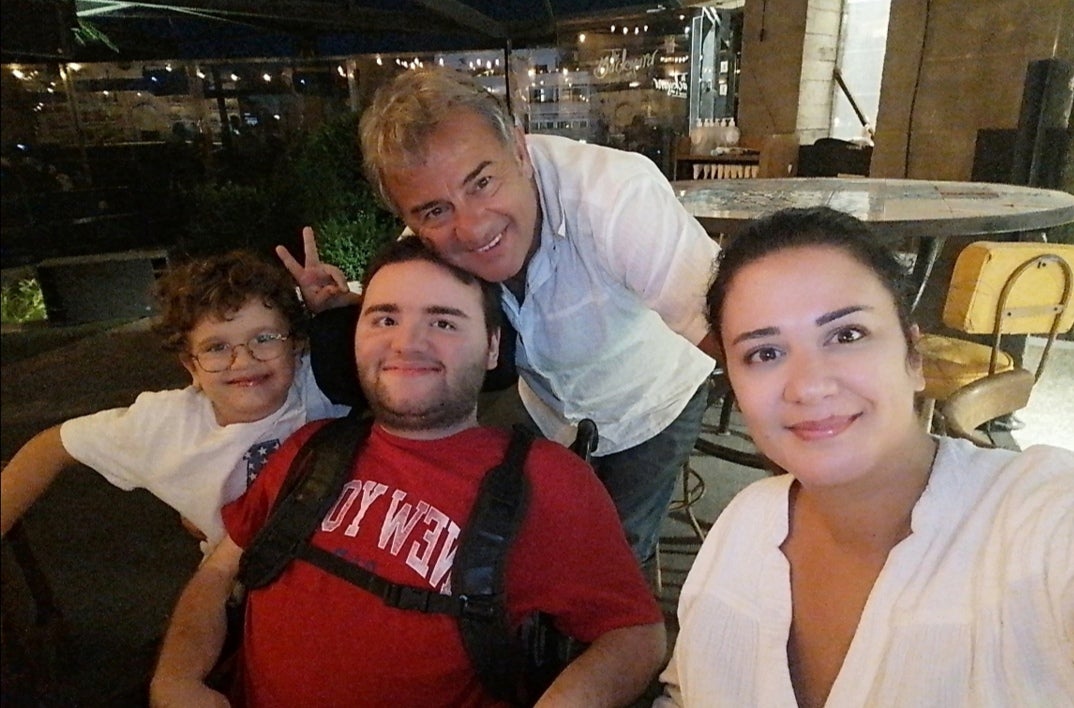 Through L.A.N.D., Aida and her advocates aim to increase awareness of Duchenne, while supporting patients and their families, post-diagnosis. The association's fundraising efforts help to support families who are struggling with the cost of care, and educate its members about therapy options. L.A.N.D. also supports access to vital resources such as wheelchairs and physiotherapy.
Primarily, however, the foundation focuses on facilitating social mobility and fun.
Since L.A.N.D. was created, it has held yearly conferences, in addition to its daily contact and support work, where all the families get together. These frequent social opportunities foster networking and friendships.
Wafik is now 20 years old. He, like many others, is experiencing mixed emotions as he transitions to adulthood and his life with Duchenne evolves. In this family, everyone plays an important role, providing emotional support, encouragement and love to help Wafik deal with life's challenges.
The same can be said of the L.A.N.D. community. It's a family that others can rely on, in good times and bad.