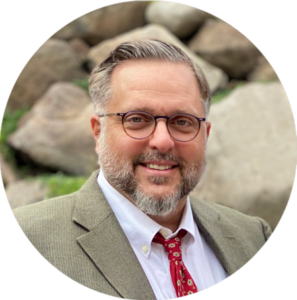 Christopher, founder of the charity Mitchell's Journey and father of Mitchell, lives in the US. After his son, Mitchell, passed away due to complications from Duchenne muscular dystrophy in 2013, Christopher decided to channel his grief into helping other families experiencing the challenge of receiving a Duchenne diagnosis.
Christopher understood that he could play a significant role in other families' lives, providing practical support and guidance based on real-life experience. Through his public speaking, he and his team spread inspirational messages of hope and living a life of significance, whilst also raising awareness of Duchenne.
In 2019, Mitchell's Journey won the PTC STRIVE Award for the development of 'Hope Kits', packages containing a number of materials including a collection of photo essays on hope, a guided journal, and interviews with experts on coping with difficult emotions.
We're inspired by Christopher and his work with Mitchell's Journey, showing families living with Duchenne that they CAN have hope, that they CAN live their lives to the fullest, and that support is available if they need it.
"Founding Mitchell's Journey allows us to connect with families and provide hope by offering emotional and social support as they navigate through their Duchenne journey." – Christopher